Stress in the workplace: Britain's £26bn epidemic
Record numbers are phoning in sick because of heavy workloads and bullying, says Mind, the mental health charity. Better support from bosses would save money and misery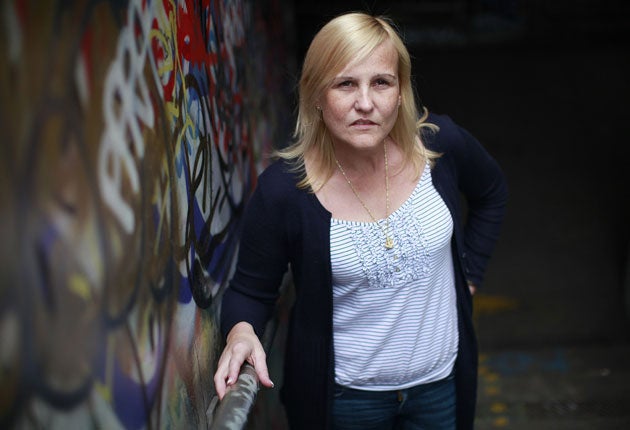 More people than ever are calling in sick and quitting their jobs because of workplace stress, according to research published tomorrow. Figures seen exclusively by The Independent on Sunday reveal a quarter of people say they have quit a job because of an unsupportive manager, while 17 per cent have left because of excessive workloads.
Nearly 20 per cent of the 2,050 workers surveyed by the charity Mind have phoned in sick to avoid work because of unmanageable stress levels, yet almost everyone lied about why they felt ill. Over-stressed workers are much more likely to blame a stomach bug or a headache than admit they are not coping with long hours, excessive work loads or bullying.
These figures suggest hundreds of thousands of the UK's 40 million workforce suffer mental distress as a direct result of difficult, uncaring and burdensome jobs. Many leave as a result.
Mental health and employment groups warned last night of an urgent need for employers to become more "emotionally intelligent" and to improve the way they deal with stress and mental illness, which are holding back individuals and businesses.
Mind will tomorrow launch a pioneering five-year campaign to improve the nation's well-being by challenging stigma, bullying and inadequate support services in the workplace. This comes on top of its wider three-year £20m anti-stigma campaign, "Time to Change", which finishes next year.
Paul Farmer, Mind's chief executive, said: "Mental well-being needs to become a corporate priority as our research suggests there are far more people struggling with work pressures than previously suspected.
"The existing stigma means there is still a huge gap between the number of people off work because of stress and mental health problems and those who feel able to admit this. We want to offer employers support so that mental illness is no longer the elephant in the room, but is regarded like any other condition which can be talked about and managed with the right attitude and policies.
"This is a win-win situation as the business case is absolutely clear."
At any one time an estimated eight million people of working age experience common mental health problems such as depression, anxiety, sleep problems or alcohol dependence. Health and Safety Executive research shows stress and mental illness is responsible for more than half of all working days lost every year.
The economic impact is unequivocal: Mental illness costs employers an estimated £26bn a year. Symptoms such as poor concentration, low motivation and tiredness lead to less productivity, accounting for two-thirds of this cost, according to the Sainsbury Centre for Mental Health (SCMH).
Despite this, the vast majority of employers and HR directors have no idea about the mental health of employees. Half do not believe any of their employees ever suffer from a mental health problem, according to research by the employment charity Shaw Trust.
The Taking Care of Business campaign will help and encourage employers to become more open about job stress and mental health problems and end stigma in the workplace, so reducing the cost of mental illness. A number of high-profile businesses such as BT and Axa have pledged their support, which Mind hopes will help the campaign reach a tipping point, wiping out the last great social taboo.
As a start, Mind is asking all employees to "reclaim their lunch hour" tomorrow to draw attention to the importance of work-life balance.
But there are reasons to be optimistic. There were more mental health and employment policy initiatives last year than at any time in the past decade. The introduction of the fit note, which replaced the sick note last month, a new occupational health advice line for medium-sized businesses, and HSE stress management standards were all part of the previous government's programme to help people with existing or new mental health problems find, and then retain jobs.
These developments were widely hailed as a great opportunity, but on-going research is needed to measure their impact on employees, sickness rates and productivity, warns Helen Lockett, director of programmes and performance at SCMH. The new government says it will focus on improving access to psychological therapies.
Ms Lockett said: "Mental distress is a fact of life which affects people in every work place. All employers need a comprehensive programme to prevent, identify and help manage mental health problems in the workplace, and for that we need policies, training, but also a big cultural shift."
STRESSED BRITAIN...
Julian Harrison, 41, from Leicestershire
Julian has worked as a head policy officer for Leicestershire County Council since 2005. He has needed time off for depression, sometimes for several months, but has always been very open with his colleagues. "Most people are very supportive, like my line manager, who has gone out of her way to understand and offer me practical help, like letting me work at home or at odd hours. But there are some who don't want to know and who look the other way or act differently out of fear and ignorance."
Interviews by Lucy Chamberlin and Nina Lakhani
Judy Hamilton, 40, from Middlesex
Judy has experienced bouts of depression since she was a teenager. After a bad reaction from one boss, she has hidden her illness from all other employers. One agency told her to lie about her health if she wanted to ever work in the restaurant industry again. She now works part-time in a clothes shop but hasn't told anyone: "I feel as if they'd laugh at me, and I don't want to be labelled with the mental illness tag."
Yasmin Miller, 36, from Berkshire
"I was a corporate tax manager at an accountancy firm which had a dog-eat-dog culture. I started having problems in 2002: lost motivation, my confidence, struggled to meet targets and felt tearful. I was sent to occupational health and signed off with depression. People were supportive at first, but then it was clear that I had to leave. I didn't work for four years. I felt hopeless and a waste of space for a long time."
Yvonne Stewart-Williams, 48, from London
Yvonne has a long history of schizo-affective disorder and has been admitted to hospital 15 times. After stressful jobs in housing and the film industry which triggered some of her breakdowns, she has been working for a supportive homeless charity since 2007. Last year, her boss visited her in hospital, kept her job open, arranged psychotherapy and helped her to return to work gradually in a less stressful role. "Send a text or call to say you're thinking of them, because becoming isolated is the worst thing."
Stephen Walker, 25, from Leeds
"I was diagnosed with depression at 18 while looking for a job in my gap year. I started off admitting to it on application forms, but stopped after I didn't get any responses. At uni I worked part-time in a mail room where a colleague was bullied after he had a breakdown, which I've never forgotten. After uni I was desperate for a job, so didn't mention my depression when applying to the call centre. But last year my performance started dipping because I wasn't sleeping and couldn't concentrate. I put it off for as long as possible but eventually told my line manager. She's been great, really flexible, but I think I've just been lucky. I wouldn't tell anyone else as I don't want to be treated differently or laughed at."
Join our commenting forum
Join thought-provoking conversations, follow other Independent readers and see their replies