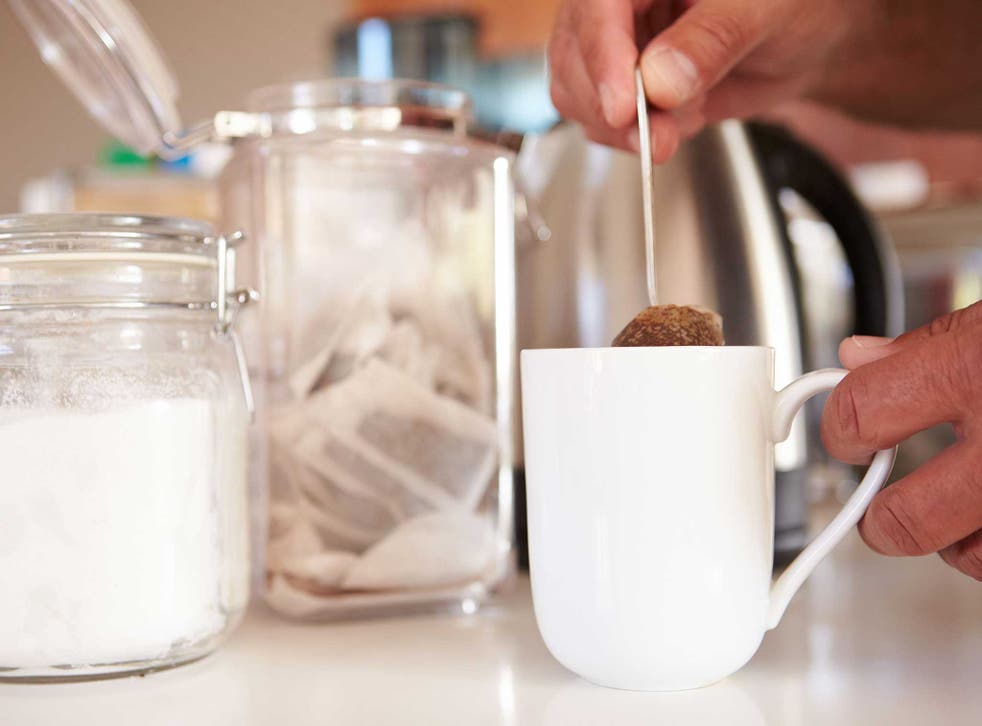 Student drinks just tea for a week, leaving her feeling 'queasy'
Jessica Cole, a Lincoln university student, bought 1,200 bags of tea over the week
Rose Troup Buchanan
Saturday 31 October 2015 12:25 Comments
A university student who drank just tea for week became "sluggish" and tired as health experts warned of the side-effects of caffeine consumption.
Jessica Cole, in her third-year studying psychology at Lincoln University, bought 1,200 Yorkshire Tea bags and drank an estimated 60 cups of tea over seven days.
The student, who claimed the experiment made her feel "queasy" and "really tired and sluggish", conducted the trial just days after a report found more than a third of workers are damaging their health by consuming too much caffeine.
"I missed water most of all, because it's third year I'm not drinking too much in the week," Ms Cole told the Mirror.
Experts have expressed warnings over the potential dangers of drinking too much caffeine, in tea, coffee or soft drinks.
US-based Mayo Clinic, the largest non-profit medical research centre in the world, warns adults should not exceed four cups of coffee daily.
Heavy caffeine consumption can cause insomnia, nervousness, restlessness, irritability, stomach upset, fast heartbeat, muscle tremors, research funded by the organisation claims.
Their research echoes that of the European Food Safety Agency, which found roughly 30 per cent of Europeans drink more than the recommended daily allowance.
Register for free to continue reading
Registration is a free and easy way to support our truly independent journalism
By registering, you will also enjoy limited access to Premium articles, exclusive newsletters, commenting, and virtual events with our leading journalists
Already have an account? sign in
Join our new commenting forum
Join thought-provoking conversations, follow other Independent readers and see their replies