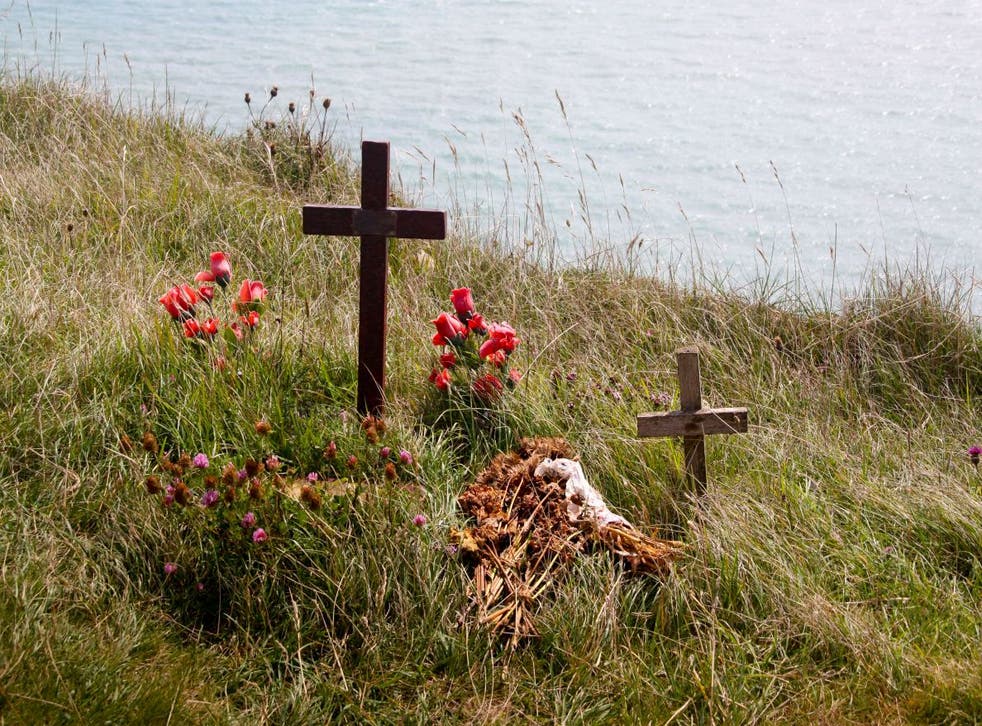 Study will help doctor's spot depressed patients who may be about to attempt suicide
Patients who display certain behavioural symptoms may be 50 per cent more at risk
Charlie Cooper
Saturday 29 August 2015 21:31 Comments
Psychiatrists have identified a clear pattern of behaviour that could alert doctors that a depressed patient may be about to attempt suicide.
In a major international study, researchers established that "depressive mixed states" – characterised by depression mixed with agitated, impulsive or risky behaviour – were observed in 40 per cent of patients who went on to attempt suicide.
The research, which involved clinical evaluations of more than 2,800 patients with depression, found that with those who displayed behavioural symptoms such as risky driving or promiscuity, pacing, hand-wringing or decision-making on a whim, "their risk of attempting suicide is at least 50 per cent higher".
The findings, collated by researchers in Spain, France, Switzerland, Russia, Italy, the United States and the UK, will be presented at the conference of the European College of Neuropscyhopharmacology (ECNP) in Amsterdam.
Suicides are on the rise in much of the world, including the UK. In 2013, 6,233 suicides were registered among people over 15 and it remains the leading cause of death among young men. The current suicide rate of 11.9 deaths per 100,000 people in the UK is the highest since 2004, according to figures from the Office for National Statistics.
The author of the study, Dr Dina Popovic, a psychiatrist and clinical researcher at the University of Barcelona, said that a depressive mixed state occurred when a patient was depressed "but also has symptoms of 'excitation' or mania".
"In fact 40 per cent of all depressed patients who attempted suicide had a 'mixed episode' rather than just depression. All who suffer from mixed depression are at much higher risk of suicide," she said. "We found this significantly more in patients who had previously attempted suicide than those who had not."
The study authors said that existing criteria for identifying patients showing mixed states – as set out in the Diagnostic and Statistical Manual of Mental Disorders (DSM), the so-called "psychiatric bible" – missed those who could have symptoms indicating a greater suicide risk.
"The major diagnostic and statistical manual that tells you what to do and how to diagnose patients is not paying attention to some of these symptoms," Dr Popovic said.
She said that such symptoms might not be "spontaneously referred" by patients and that doctors need to inquire directly. "This is an important message for all clinicians," she said. "The strength of this study is that it's not a clinical trial with ideal patients – it's a big study from the real world".
The current ECNP president, Professor Guy Goodwin of the University of Oxford's department of psychiatry, said: "The recognition of increased activation in the context of a severe depression is an important practical challenge. While many psychiatrists recognise that this constitutes an additional risk for suicide, and would welcome better scales for its identification, the question of treatment remains challenging."
Anyone affected by issues in this article can contact Samaritans on 08457 90 90 90
Register for free to continue reading
Registration is a free and easy way to support our truly independent journalism
By registering, you will also enjoy limited access to Premium articles, exclusive newsletters, commenting, and virtual events with our leading journalists
Already have an account? sign in
Join our new commenting forum
Join thought-provoking conversations, follow other Independent readers and see their replies