Campaigners warn that a 'tsunami of cheap sugar' is heading to Europe
Researchers say cheaper cost of sugar makes it more economically viable to add to processed foods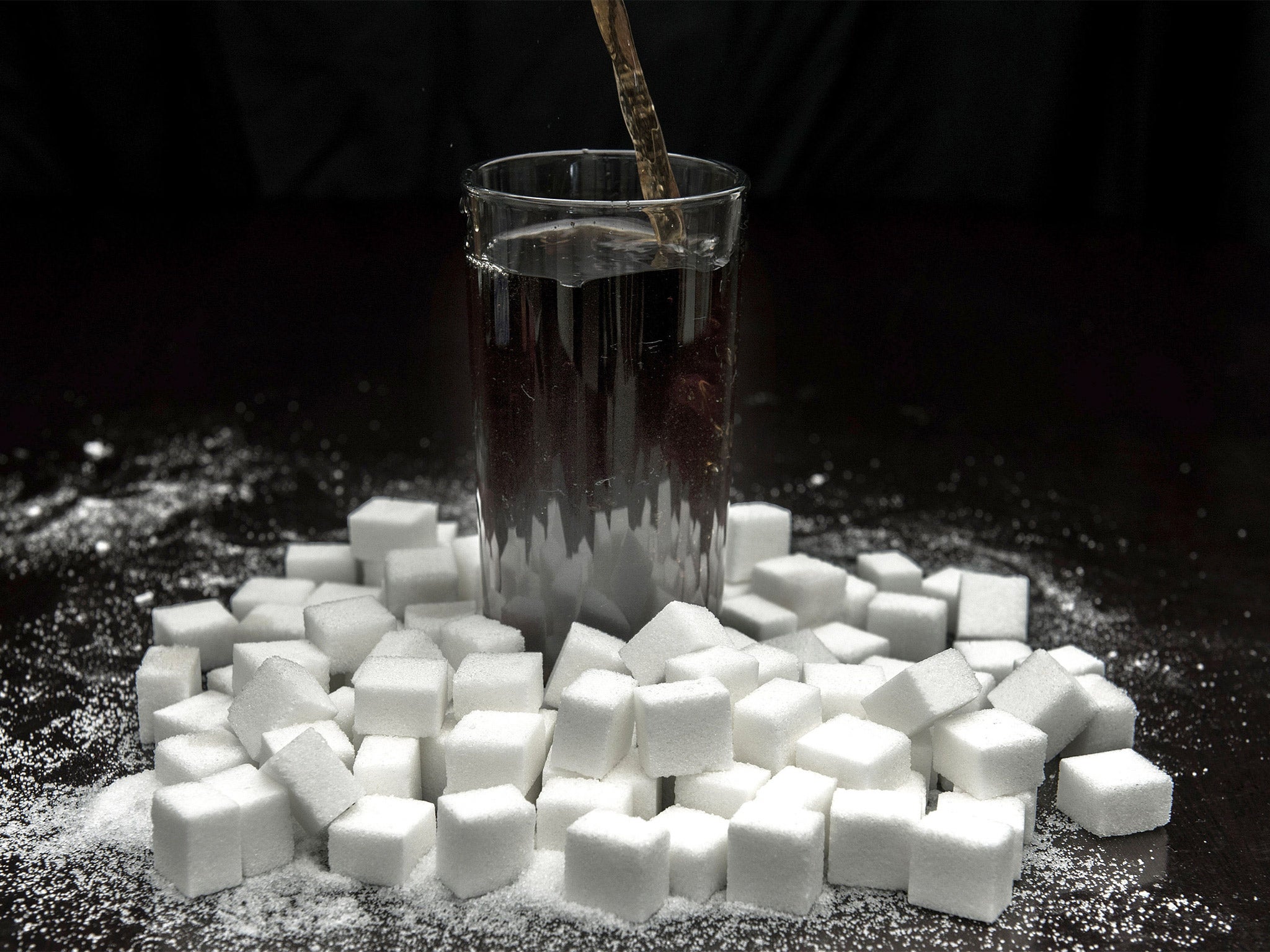 Attempts to curb the consumption of sugar are threatened by a surge in production driven by falling prices, according to a new study published in the British Medical Journal.
Campaigners said that the research showed that a "tsunami of cheap sugar" was about to hit Europe.
Experts at the Centre for Diet and Activity Research at Cambridge University suggested that even a proposed sugar tax, which has been ruled out by David Cameron, would not be sufficient to deal with the problem. "It may be necessary for governments to mandate targets for reducing sugar contents of processed foods and implement robust systems for monitoring compliance," researchers said.
In the past three years, the price of sugar in Europe has fallen from £500 a tonne to less than £300. Production is set to increase by 20 per cent after 2017, when reforms to the Common Agriculture Policy "will almost fully liberalise the sugar market in Europe", according to the study.
The changes to a system which has kept prices artificially high for decades "were designed to benefit industry rather than public health" and "there has been no pause to consider the broader public health implications", it concluded.
The amounts of sugar in food and drink
Show all 6
The cheaper cost of sugar makes it more economically viable to add to processed foods. It could also lead to greater marketing of sugar-rich foods and "may encourage industry to resist regulations designed to reduce the use of sugars", warned the researchers. "There is a risk that ongoing and proposed measures designed to reduce sugar consumption (such as reformulation to remove sugar, taxes on sugar sweetened drinks, and marketing restrictions) could be undermined by larger trends in price and production of sugars in Europe."
This comes amid mounting fears of the health risks of sugar, which prompted Public Health England (PHE) to call for a tax of up to 20 per cent on sugary foods and drinks.
Dr Alison Tedstone, PHE's chief nutritionist, said: "This study is further evidence that many factors influence how much sugar people consume."
Tam Fry of Action on Sugar said: "The doomsday scenario depicted by the Cambridge researchers will be a disaster for public health when it hits us. Any hope that a 10 per cent tax on sugary drinks will curb consumption will pale into insignificance when, in 2017, a tsunami of cheap sugar will flood the European market."
A government spokesperson said: "The removal of EU sugar beet quotas will allow British growers to move towards competing on a level-playing field with other sugar producers around the world. We know that as a nation we consume too much sugar. The Government continues to work with experts and are looking at a range of options which aim to tackle the health impacts that consuming too much sugar has on our health. We have already accepted recommendations from experts to reduce the amount of sugar consumed."
Join our commenting forum
Join thought-provoking conversations, follow other Independent readers and see their replies