Surgery is 'only means to healthy weight loss'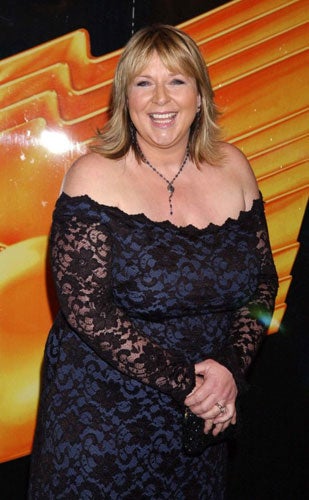 The number of Britons undergoing drastic stomach surgery to treat obesity will have to soar in the coming years because it will be the only way that many people are able to maintain the weight loss necessary for a healthy life, scientists have said.
Dieting and other lifestyle changes can lead to substantial weight loss. But many people, the scientists said, find it hard to maintain the loss because hormone levels change, making the body want to produce more fat.
"Once you start losing weight by decreasing calorie intake, your body interprets this as starvation and goes into emergency status, fighting to lay down fat deposits where possible," explained Rachel Batterham of University College London. "Therefore you are fighting against your body when losing weight."
Stomach surgery such as gastric bypass operations should not only be carried out on severely obese people, but offered to overweight men and women as a form of disease prevention, in much the same way statins are offered to prevent heart disease, they said.
At least 10 times as many people who currently have gastric bypass operations on the NHS already qualify for one under the Government's own guidelines, according to the researchers, who believe that not enough is being done to inform obese patients about the benefits of surgery.
Dr Batterham added: "Surgery is currently the only effective treatment for obesity ... It not only helps people lose weight by physically decreasing the amount they can eat, but also alters their hormone profile, meaning they feel less hungry and therefore find it much easier to maintain weight loss."
An increasing number of men and women will fall in the eligible category for bariatric surgery, where the stomach is stapled or bypassed altogether by diverting food directly to the small intestine, said Carel Le Roux of Imperial College London.
Severely overweight people with a body mass index of 35 already qualify for gastric surgery and studies have shown that although the operation carries a small risk, the long-term benefits are better than for patients treated with drugs or lifestyle changes, Dr Le Roux told the British Association for the Advancement of Science's Festival of Science at Liverpool University.
"The only proven way to lose weight and live longer is by having obesity surgery," he said. "This type of surgery will, however, not make you thin, nor will it make you happy, it will only make you healthier."
He added: "If we have low levels of mortality later on, we should ask ourselves the question, why is this not available to more patients and why in fact do we restrict this to patients with a body mass index over 35?
"Is it fair to restrict another medication like statins? Do we restrict statins to people who have already had heart attacks? No, we give them to people at risk of heart attacks."
A gastric band operation costs the NHS about £5,500 and a gastric bypass costs about £9,000. At present about one in 100,000 people have the surgery but under the Government's Nice guidelines, about 10 in 100,000 people actually qualify for the operations.
It was once widely believed that gastric bypass operations work by preventing food absorption in the gut but recent studies have shown that the surgery alters levels of the hormone which controls hunger pangs, said Dr Batterham.
"About one in four people in Britain is obese and this is projected to rise to 60 per cent of men and 50 per cent of women by 2050," said Dr Batterham. "Future research will focus on developing drugs that work in the same way as gastric surgery in altering the hormone levels that control hunger and feeling full."
Other science news from the British Association:
Evolution marches on, says scientist
The basic elements that drive human evolution are alive and well and man is continuing to evolve even in a modern environment that is increasingly isolated from the natural world.
Professor Gil McVean of Oxford University, who studies genetic variation in the human population, discounted the idea that evolution had now stopped for human beings.
"People ask whether humans are still evolving, well in order to have evolution you need a dynamic, shifting environment and you need processes generating variation," he told the science festival.
"What I'm showing is that these two things are still very much happening and as a consequence we are still very much evolving," he said.
Study: Chimps can show empathy
Chimpanzees console one another after a fight as a way of calming things down and reducing stress levels, a study has found.
Scientists believe the behaviour could indicate the ability of chimps to empathise with one another – a feature thought to be unique to humans.
Orlaith Fraser, a primatoloigst at Liverpool John Moores University, studied 256 fights that occurred in a troupe of 22 adult chimps at Chester Zoo and found about 45 per cent of them ended with the recipient of the aggression being kissed, hugged or groomed by a friendly chimp as consolation.
She said: "These results suggest that consolers may be able to detect victims' distress and respond appropriately to relieve that distress, making it likely that consolation behaviour is an expression of empathy."
Join our commenting forum
Join thought-provoking conversations, follow other Independent readers and see their replies