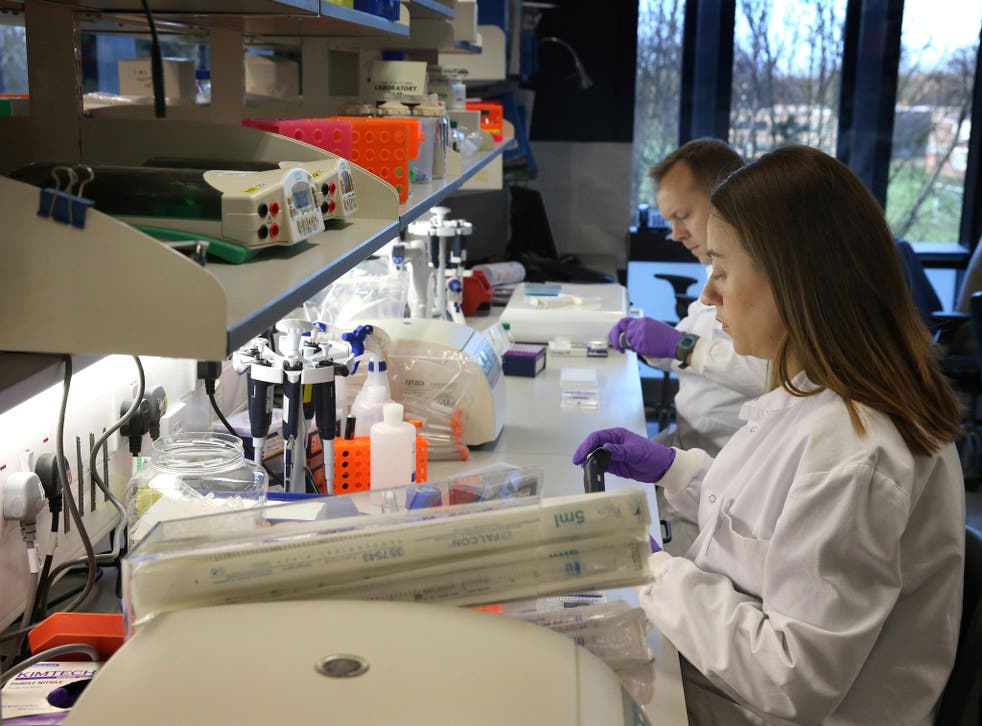 Testicular cancer 'cure' almost a reality as 96% are successfully treated with chemotherapy
Chemotherapy treatment has boosted the survival rate to 96 per cent
Testicular cancer is almost "cured" in Britain with nearly all men diagnosed with the disease now surviving, research has revealed.
Figures compiled by Cancer Research UK showed that 96 per cent of men are successfully treated for testicular cancer – a significant improvement since the 1970s when the survival rate was below 70 per cent.
Much of the success is due to the platinum-based chemotherapy drug cisplatin, which has been found to be particularly effective with testicular cancer.
The disease is the most common form of cancer in British men aged between 15 and 49, with around 2,300 cases diagnosed in the United Kingdom every year.
Dr Harpal Kumar, Cancer Research UK's chief executive, said: "For some types of cancer, the word 'cure' is almost a reality."
He added: "It's important we recognise the 4 per cent who aren't surviving the disease as well as the fact that we still need treatments to be kinder to patients in the future."
Cisplatin was first identified as a compound in the 19th century but scientists did not realise its application in oncology until the late 1970s. Despite its side-effects, which can range from numbness in fingers and toes to tinnitus and hearing loss, it remains one of the most commonly-used cancer drugs. The charity said the early diagnosis of testicular cancer, which is most commonly identified through a lump or swelling in one of the testicles, had also been a factor in successfully fighting the disease.
Cancer rates in Britain are expected to increase over the next decade as the population ages.
By 2020 nearly one in two people – 47 per cent – are expected to contract the disease at some point in their lifetime, compared to 32 per cent in the 1990s. Survival rates have also improved for all types of cancer with nearly 40 per cent expected to beat the disease by 2020, compared to 21 per cent two decades ago.
The Independent revealed earlier this month that British-based scientists have become the first in the world to develop a new method of potentially treating cancer by harnessing killer T-cells produced by the body's immune system to target tumours.
Register for free to continue reading
Registration is a free and easy way to support our truly independent journalism
By registering, you will also enjoy limited access to Premium articles, exclusive newsletters, commenting, and virtual events with our leading journalists
Already have an account? sign in
Register for free to continue reading
Registration is a free and easy way to support our truly independent journalism
By registering, you will also enjoy limited access to Premium articles, exclusive newsletters, commenting, and virtual events with our leading journalists
Already have an account? sign in
Join our new commenting forum
Join thought-provoking conversations, follow other Independent readers and see their replies