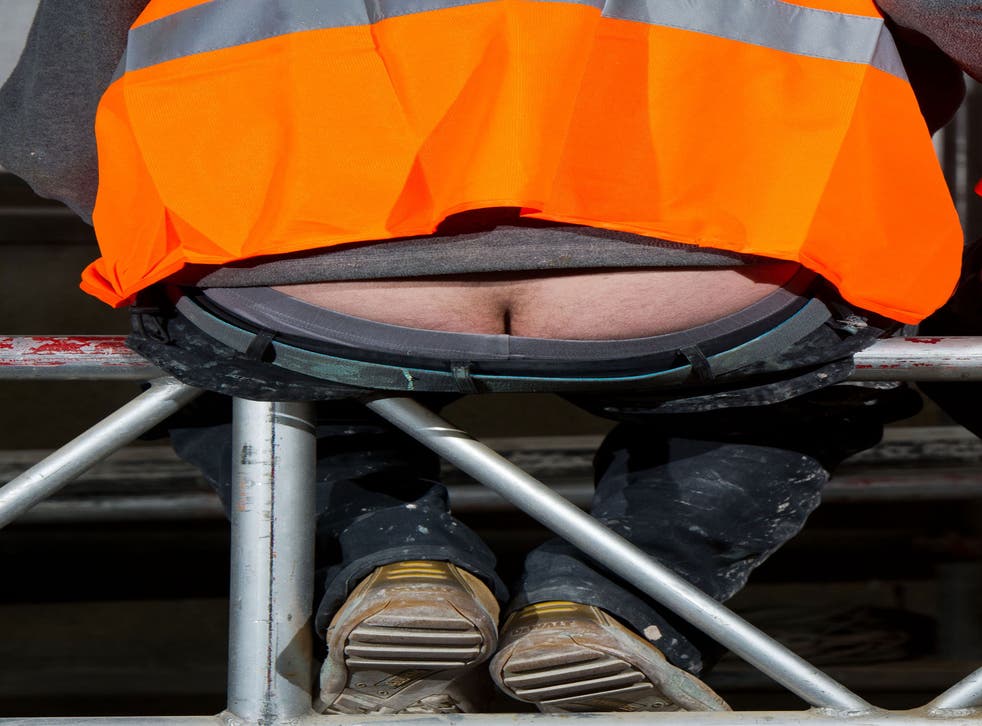 The cheek of it! New health minister's crackdown on builder's bum
Jane Ellison has announced her first priority is urging construction workers to 'get into shape'
Builders of Britain, hoist up your trousers! The Department of Health's newest minister has you firmly in her sights.
In a move likely to elicit cries of "nanny state" from building sites throughout the country, newly-appointed public health minister Jane Ellison has announced her first priority - urging construction workers to "get into shape".
Thirty companies have already signed up to a number of measures, which include urging staff canteens to serve healthier, low fat, low salt meals - replacing the traditional builders' breakfast of bacon, sausage and eggs.
In an unusually vivid policy announcement, DH officials said that "the image of the bottom-baring, overweight builder" would be replaced by "workers who are hands-on, well-oiled machines".
Other actions recommended to companies signed up to the "Responsibility Deal Construction Pledge" include regular health checks for workers, stop smoking clubs and extra help for employees with long-term sickness to get back into work.
"The construction industry is a vital part of the UK economy and it is important we do all that we can to sustain a healthy workforce," Ms Ellison said. "Builders often work in difficult and demanding environments and we must support them to ensure their health is not put at risk."
Responsibility deals are designed to let businesses and other organisations make a contribution to public health through voluntary pledges. Construction companies already signed up to the Construction Pledge include Crossrail, ISG plc, and Arup. Firms have also been urged to "think through" adjustments that could be made at work for employees with mental health conditions and to "introduce young workers to the benefits of a healthy lifestyle."
"Two million people work in the UK construction industry, 6 per cent of the entire workforce," said Dame Carol Black, chair of the Responsibility Deal Health at Work Network. "Their health and wellbeing is crucial to our economy and their families."
Join our new commenting forum
Join thought-provoking conversations, follow other Independent readers and see their replies