The key to a happy relationship? Be gay. Or childless. Or make tea
A study of modern-day love has revealed that, generally, homosexual couples are more content than heterosexual ones – and that actions really do speak louder than words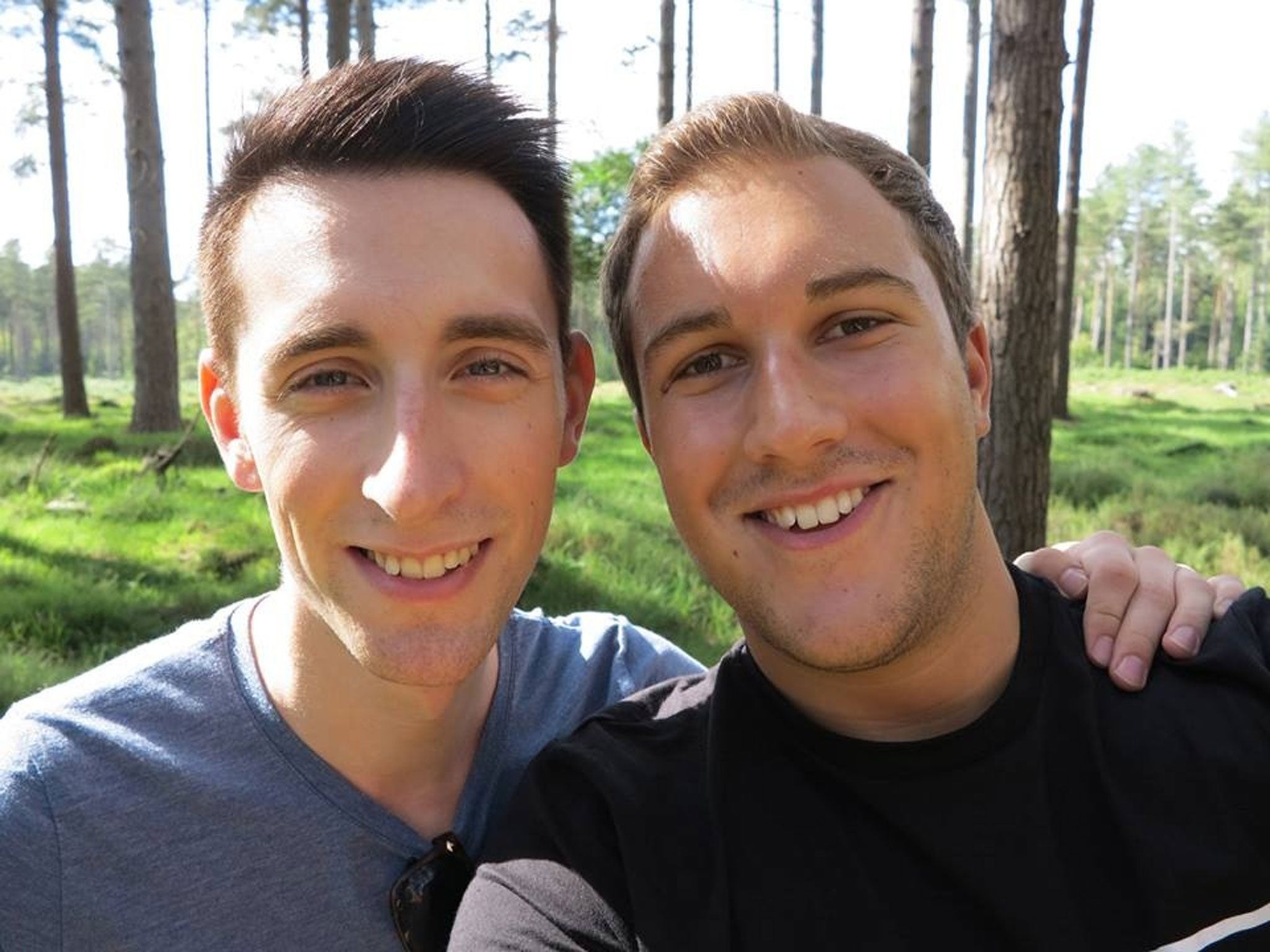 Gay couples are likely to be happier and more positive about their relationships than heterosexuals, according to a major study by the Open University published today.
However, they are less likely to be openly affectionate towards each other – holding hands in public, for instance – because they still fear attracting disapproval.
The study of 5,000 people – 50 of whom were later followed up with in-depth interviews – aimed at finding out how modern couples keep their relationships on track through life's difficulties.
It found that simple things – like making a cup of tea in the morning and taking it up to them in bed – were the most treasured by couples as examples of intimacy rather than more dramatic gestures such as declaring "I love you".
It was on the relative happiness of people within different types of relationships that the survey threw up the most interesting insights into modern day life, however.
"LGBQ participants (lesbian, gay, bisexual and queer) are more generally positive about and happier with the quality of their relationship and the relationship which they have with their partner" the research concludes.
"Heterosexual parents are the group least likely to be there for each other, to make 'couple time', to pursue shared interests, to say 'I love you' and to talk openly to one another."
But it added: "Public/private boundaries of 'couple display' remain fraught. Many LGBQ couples, especially the younger ones, say they would not hold hands in public for fear of reprisal."
The study, funded by the Economic and Science Research Council, found that couples without children were generally likely to be happier than parents.
In addition, mothers were the least likely group to be satisfied with their partners.
Asked who is the most important person in their life, fathers were far more likely to select their partner than their children. In comparison, 74.8 per cent of mothers with children under five selected a child as their most important person – increasing to 78 per cent for the mothers of five-to nine-year-olds.
By contrast, less than half the fathers of five to nine-year-olds selected the child (46.8 per cent) while 51.6 per cent selected their partner.
Despite this, the mothers were "significantly happier with life than any other group", the study found. "From this it could be inferred that children are the primary source of happiness for women rather than a partner," it said, "something that is corroborated by other survey data". Fathers, though, were more likely to complain of a lack of sexual intimacy in the relationship and – confronted with the statement "my partner wants to have sex more than I do," 40 per cent of mothers agreed or strongly agreed with the sentiment compared with just 10 per cent of fathers.
The survey concluded that it was "hard to pin down" what is meant by love in a relationship, adding: "The act of saying 'I love you' is identified as important by men and women alike but a loving gesture is far more highly valued."
Dr Jacqui Gibb, co-author of the report, said: "Grand romantic gestures, although appreciated, don't nurture a relationship as much as bringing your partner a cup of tea in bed or watching TV together."
Case study: Aware of the stares
Joe, 26, from London, has been in a relationship with his partner Will for almost four years
"Although I've never received physical or face-to-face abuse, I am very aware of stares and raised eyebrows when holding my partner's hand. It took us a while to have the confidence to hold hands and kiss on the lips in public, for example when saying goodbye to each other.
We spent a year saying our goodbyes at home in the morning rather than on the Tube, despite us both travelling in together, out of fear of potential disapproving looks or abuse. I know in London it's probably much easier than other parts of the UK, or other countries around the world, but I don't think we'll ever feel 100 per cent comfortable in public as a couple."
The pursuit of happiness: Secrets of success
Suggesting actions speak louder than words as far as loving relationships are concerned, the people surveyed said it was the things that their partners did for them that made them feel most appreciated. These included:
1. Says thank you and notices my achievements.
2. Buys thoughtful gifts and shows kind gestures – a cup of tea in bed was especially appreciated by mothers.
3. Talks with me and listens.
4. Physical affection, with cuddles and foot massages featuring prominently.
5. Shares the household chores and/or child care.
Join our commenting forum
Join thought-provoking conversations, follow other Independent readers and see their replies