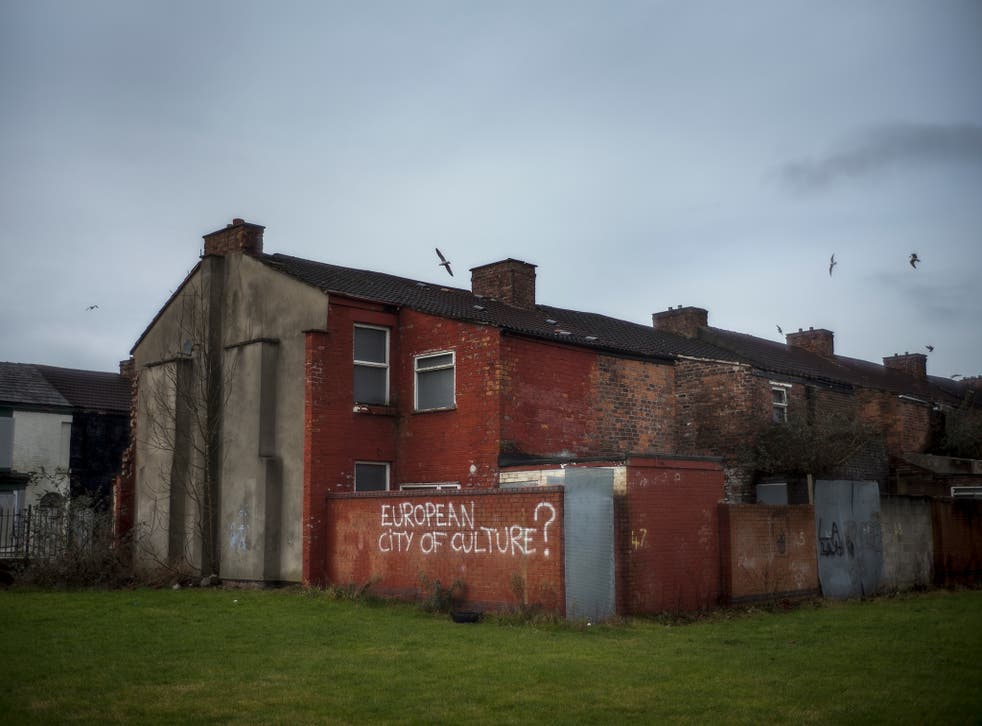 Life Expectancy in the UK: England's richest people 'live eight years longer than the country's poorest'
The south-east would top a life expectancy table of industrialised nations, with men living to 83.1 years – the north-West would come in the bottom five
England remains a profoundly unequal country with more than eight years separating the male life expectancy of the richest people in the south and east from the poorest in the north, a new study has found.
While great progress has been made in improving male and female life expectancy since 1990, the comprehensive Global Burden of Diseases, Injuries and Risk Factors (GBD) study found that the health gap between rich and poor has barely altered in 25 years. The figures, published in The Lancet, show that if the healthiest region of England, the south-east, were a country it would top a league of 22 industrialised nations for its health outcomes. But if the north-west were a country, it would be in the bottom five.
Although the study only looked at England, older data for Scotland, Wales and Northern Ireland also places them among the worst-performing countries. England has achieved significant gains in life expectancy, which has increased by 5.4 years between 1990 and 2013 – mostly driven by declines in deaths from heart disease and some cancers. The gains made by the country as a whole are greater than for most other wealthy countries.
However, there are still vast inequalities between rich and poor areas. While the wealthiest 20 per cent of men in the East of England can expect to live to 83.1 years, and women 86.4, the most deprived 20 per cent of men in the north-west have an average life expectancy of just 74.9, with women at 79.5 years.
And while we are living longer, there has been barely any decline in rates of illness and disability. The highest rates of the biggest killers – including heart disease and lung cancer – are found in the most deprived areas – driven by higher rates of common risk factors such as smoking and unhealthy drinking.
As a population, we are spending more years of our life in ill health than we were in 1990 – the result of the health service getting better at treating, but not curing, certain illnesses. Across the board, the researchers estimate, 40 per cent of ill health in England is caused by preventable risk factors. Unhealthy diets and obesity are the biggest causes of illness – accounting for about a fifth. Smoking causes 10.8 per cent of disease, high blood pressure 7.8 per cent and alcohol and drug use 5.8 per cent.
Health news: in pictures

Show all 104
"Within England we have large populations of many millions of people who are achieving levels of health that are as good as anywhere in the world," said Professor John Newton, chief knowledge officer at Public Health England. "There's no reason why we shouldn't be able to achieve that level across the whole country."
Professor John Ashton, President of the Faculty of Public Health (FPH) said: "Healthy life expectancy powerfully reflects our social environment: having a living wage, living in decent housing and eating healthy food. We urgently need government to make peoples' social environments healthier.
A Department of Health spokesperson said: "This report shows that England has had one of the biggest increases in life expectancy in Europe, and that some areas now have life expectancies above the average for comparable European countries.
"However, we must work to ensure that these improvements can be seen across the country, so that everyone has the opportunity to live a long and healthy life, no matter who they are or where they live."
Join our new commenting forum
Join thought-provoking conversations, follow other Independent readers and see their replies