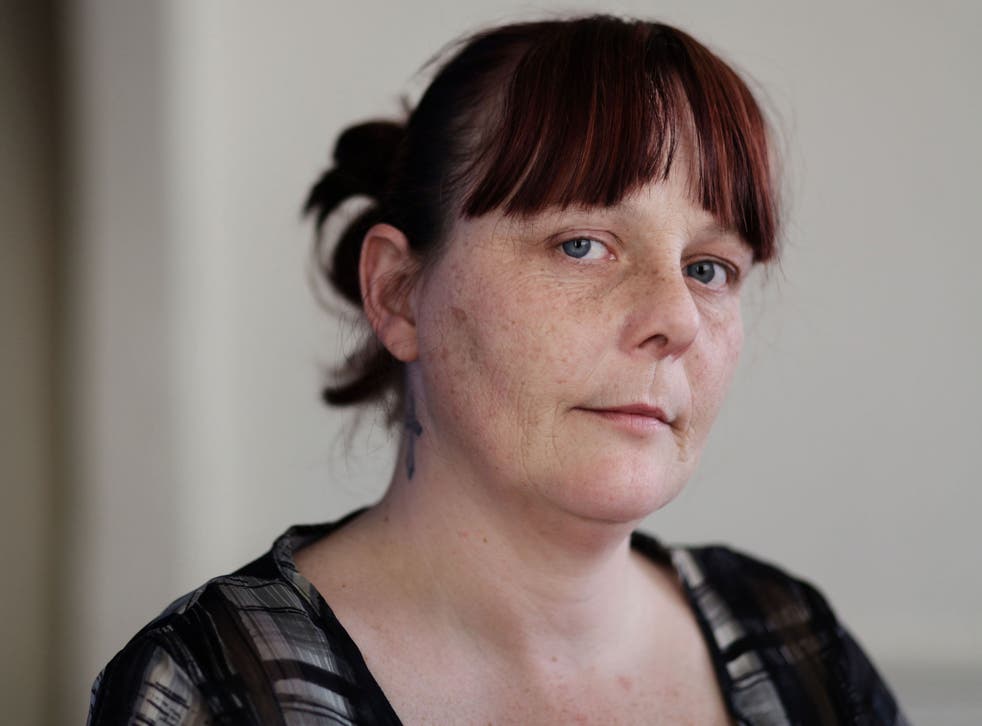 The £570 per month 'cancer tax' that affects thousands
Charity reveals full scale of hidden costs including parking fees and loss of income
Simon Read
Thursday 18 April 2013 19:04 Comments
Cancer victims are being hit with a financial penalty because of their illness, research has revealed.
Transport costs incurred getting to appointments, hospital parking fees and increased heating bills as a result of more time spent at home all contribute to a "cancer tax" that averages out as the same as a monthly mortgage, a report by Macmillan Cancer Support found.
The charity said that of the 324,579 people diagnosed with cancer in the UK every year, four out of five are hit with extra costs averaging £570 a month.
This year alone, the charity estimates, 269,000 British people will be forced to face the consequences of being told they have the disease – and then deal with the stress of the financial burden it brings.
Ciarán Devane, Macmillan's chief executive, said: "Cancer comes with a whopping price-tag for many patients. Combined with the current recession and with welfare cuts, the cost of the disease is hitting the most vulnerable hardest. This is a growing problem which cannot be ignored."
The financial penalties hit almost immediately, as cancer patients in England are charged to park every time they visit a hospital for treatment. That costs on average £38 a month for the two in five patients affected, which could mean a bill of £456 if treatment continued for a year.
Traveling to appointments hits even more patients – an estimated seven out of 10 – and cost an average of £170 a month, or £2,040 a year.
Katherine Murphy, chief executive of the Patients Association, condemned the charges. "It is a fact that the NHS is not completely free, with services like dental check-ups already operating a system of co-payment and band-based charging," she said. "So I'm pleased Macmillan has highlighted some of the many surreptitious charges that have become commonplace. While politicians have finally introduced a 'duty of candour' into the NHS itself, they have yet to fully adopt it themselves."
Around 85 per cent of cancer patients see their monthly expenses shoot up by an average of £270 a month after being diagnosed. One in five ends up splashing out £8 a month on over-the-counter or prescription medicines, while more than half experience higher day-to-day living costs of an average £63 a month.
Higher fuel bills of £24 a month – or £288 a year – are experienced by one in three patients as a consequence of the extra time they spend at home. One in 20 is forced to spend £56 a month on home help or live-in support.
The biggest financial burden is through loss of income which affects almost one in three patients, costing them an average of £860 a month.
Macmillan is calling on the Government, businesses and the NHS to act urgently to ease the terrible financial strain on people living with cancer. "We must act now to protect the financially vulnerable from having to foot the bill for their illness," said Mr Devane.
Case studies
Gillian Hardy, 31, from Plymouth, was diagnosed with breast cancer in July 2011 and had three operations, chemotherapy and a year of the Herceptin drug to treat it. The cost of parking at hospital was a big issue.
"My job doesn't offer sick pay, so I've had to live off statutory sick pay, and paying for parking ate into my weekly living allowance," she said. "My treatment has been quite lengthy, maybe more so than for other breast cancer patients."
She has also been faced with paying for parking spaces that aren't there. "At Plymouth they have a reserved area for oncology patients parking near the chemo unit which is very useful, but it's often full, and I've had confrontations with other people using it to park so they can nip off to the gym opposite. This has been really stressful. The car park management company does nothing to monitor this. So I don't really know what I'm paying for.
"The only way I have been able to cope with this is by trying to get appointments avoiding peak times and leaving at least 30 minutes' spare time for finding a space, but this isn't always possible."
Emma from Kent, a mother-of-two, was diagnosed with breast cancer in November 2009. After her illness the 38-year-old lost half of her income while her bills rocketed, leaving her and her children "financially crippled".
"While I had treatment, losing my hair and having terrible mouth ulcers, I had sick pay from my carer's job, but a year on I tried to go back to work and couldn't," she said. "The illness had left me exhausted and weak."
Her treatment has seen her income fall from an £800 monthly salary to less than £400 in benefits. She said: "My heating bills tripled as I needed to keep warm following my illness and all the petrol to get to hospital and car parking had left me financially crippled. Worst of all, my kids had to miss out on everything, even school trips as I struggled to put food on the table.
"I'd racked up £1,600 of debt trying to keep my head above water. With food prices rocketing, I often go hungry a couple of times a month so I can put food on the table for my kids."
In numbers
£570 The average monthly 'cancer tax' for four out of five sufferers – extra costs incurred to cover travelling, parking and heating.
£860 Monthly loss of income experienced by one in three cancer patients.
£456 Cost of parking at hospital for a year while undergoing treatment.
Register for free to continue reading
Registration is a free and easy way to support our truly independent journalism
By registering, you will also enjoy limited access to Premium articles, exclusive newsletters, commenting, and virtual events with our leading journalists
Already have an account? sign in
Join our new commenting forum
Join thought-provoking conversations, follow other Independent readers and see their replies