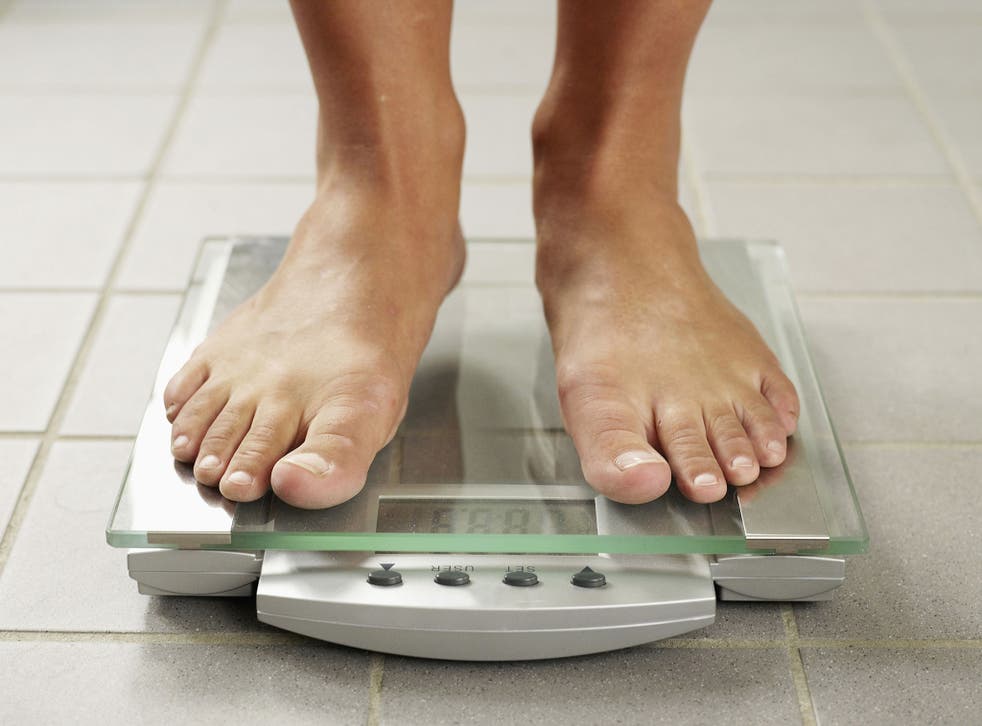 The seven most common weight loss myths
Going for the 'low-fat' option may not be the best idea
Olivia Blair
Thursday 15 October 2015 13:00 Comments
It seems a new recommended diet emerges each month, however so much conflicting advice provides ground for myths to form.
Below are seven of the most common weight loss myths:
Skipping Meals:
Shunning meals doesn't mean results, and skipping breakfast has actually been linked to obesity.
Monika Siemicka, from the British Dietetic Association advises skipping meals is bad for two reasons.
Firstly, if you skip a meal, you're hungrier at the next meal so more likely to make a worse choice. Secondly, skipping meals "plays havoc with your metabolism". Eating three normal meals keeps it at a steady rate.
'Low' or 'reduced' fat foods are preferable
Low-fat labelled foods are often higher in sugar to make up for the lack of fat, therefore are counterproductive. Ms Siemicka told The Independent: "It's a case of looking at food labels to see what's in the ingredients."
However, in terms of milk, semi-skimmed is preferable to full fat as semi-skimmed is not replaced with anything, it just removes more saturated fat.
Exercise alone or Diet alone
The two work together, says Ms Siemicka: "If you're trying to lose weight it's better do two rather than just exercise or diet."
However, that doesn't mean one gym class allows for two glasses of wine and a slice of cake. This is where people often trip up, according to Ms Siemicka as people don't realise it "takes quite a lot of exercise to burn off calories".
Health news in pictures

Show all 40
Calories
An area where people often get confused are calories, which are a measure of energy. According to Ms Siemicka: "If you're taking too many in and not burning them, then you will gain weight."
However, it's not that simple, as foods like cake and biscuits contain "empty calories" which is where there are calories but no nutritional value. So although three slices of cake may be below the recommended daily intake, it is not beneficial.
'Quick' solutions are rarely solutions
Dietary supplements, pills and anything which promises "quick results" are not long-term solutions. Ms Siemicka says they are "not practical to sustain for a long amount of time."
Plus, she says, "supplements or pills are never going to be as good as the real thing." In other words, it is much better to amend your diet.
Carbs
This food group are suffering a particularly bad reputation at the moment, according to Ms Siemicka. Complex carbohydrates including bread (yes, bread), pasta and rice are actually important for providing energy; however it is preferable to choose whole grain options.
Additionally, it's not the food group which is the issue but the portion sizes and what is added to carbs. "Pasta by itself not high in calories but macaroni cheese is", Ms Siemicka says.
Banning whole food groups
Going gluten or dairy free is popular at present. While some serious conditions such as coeliac disease mean a food group is off limits for some, for others it's not necessarily healthier.
"If you cut out gluten you're missing out on the carbohydrates needed for energy and by cutting out dairy you're losing out on calcium and protein," says Ms Siemicka, which could have "serious long term effects."
Register for free to continue reading
Registration is a free and easy way to support our truly independent journalism
By registering, you will also enjoy limited access to Premium articles, exclusive newsletters, commenting, and virtual events with our leading journalists
Already have an account? sign in
Join our new commenting forum
Join thought-provoking conversations, follow other Independent readers and see their replies