Halloween 2015: These are the three most common nightmares - and what they mean
When the clocks go back people's sleeping patterns get thrown off, making disturbing dreams more likely.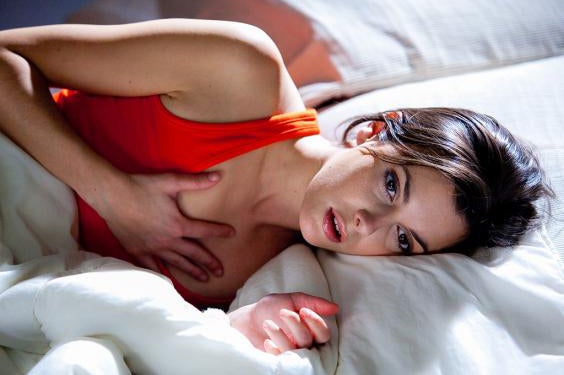 With Halloween fast approaching, it's prime time for nightmares – or is it?
Ian Wallace, psychologist and dream specialist, says that while you may think it's the season for scary dreams, that's actually not entirely true.
"At around the same time as Halloween, the clocks change from BST to GMT which throws our sleeping patterns off. With fragmented sleep comes poor sleep quality, so the chances are that we'll experience more potentially disturbing sleep imagery."
He did add that while the scary theme that follows Halloween may seep into our subconscious, there's no "direct correlation" between the spooky season and nightmares.
Mr Wallace also spoke about the "misconception" that nightmares and dreams are separate entities.
"A nightmare is a dream that gets more scarily emotional. Dreams aren't just a flow of images; they are a stream of emotions. People create nightmares when they are dealing with something quite emotional in their waking life. There's also a notion that nightmares happen to you. We all create our own dreams and everything in them," he says.
He also explains that the parts of the brain involved in creating dreams and nightmares are the ventromedial forebrain, prefrontal cortex and limbic system.
The most common "nightmares" that people have involve being chased, losing their teeth and being unable to get to the toilet in time.
If you dream you're being chased…
"Being chased means that in your waking life you're in pursuit of a goal. It's usually nightmarish – a gang running after you and you can't get away – and it means there's something you're pursuing in real life and you're facing some frustrations and can't work out how to attain it."
If you dream your teeth are falling out…
"Your teeth represent power and confidence. You show your teeth when snarling/smiling. When you dream your teeth are falling out, there's a situation in waking life that causes your confidence to crumble, represented in your dream as your teeth. The best thing to do is to appear confident in person, because as you do that you'll start to feel confident."
If you dream you need the toilet but can't quite make it…
"Needing the toilet represents being able to look after your own needs. It's symbolic of people who look after others needs than their own. The best way to look after others is to look after yourself first."
Join our commenting forum
Join thought-provoking conversations, follow other Independent readers and see their replies