To pee or not to pee? Red Cross says using urine on jellyfish stings won't help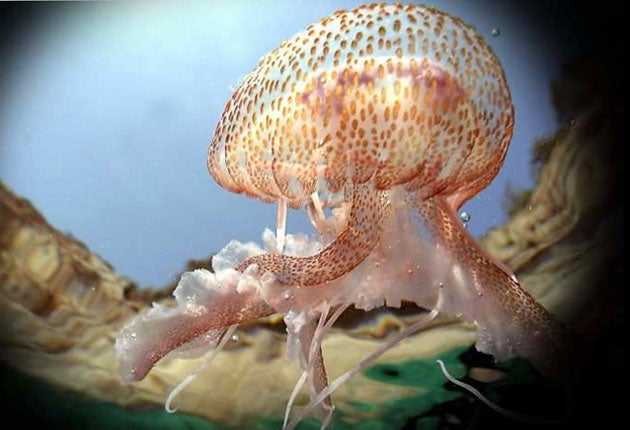 An unexpected boom in the number of jellyfish swarming around our coasts has prompted an unusual warning from the British Red Cross – don't pee on a jellyfish sting.
The widespread belief that urine is the best cure for a jellyfish sting is probably best-known from an episode of Friends in which Chandler has to urinate on Monica's leg after she is stung.
But following warnings from the Marine Conservation Society that the warm weather has sparked an increase in the numbers of several species of jellyfish, the British Red Cross has warned beach-goers not  to believe "the old myth".
"A sting from a jellyfish can be extremely painful, but trying to treat it with urine isn't going to make your day any better," said Joe Mulligan, head of first aid at the British Red Cross.
"Urine just doesn't have the right chemical make-up to solve the problem," he added.
A better treatment would be to pour seawater or vinegar over the sting.
"If people get stung, they need to get out of the water to avoid getting stung again. Once out, slowly pouring seawater over the sting will help ease the pain," said Mr Mulligan. "Doing the same thing with vinegar can be even more effective as the acid helps neutralise the jellyfish sting. But unless you're near a chip shop, seawater will probably be easier to find."
Join our commenting forum
Join thought-provoking conversations, follow other Independent readers and see their replies