Too much exposure to smartphone screens ruins your sleep, study shows
Study of 10,000 16 to 19-year-olds shows marked impact on sleep quality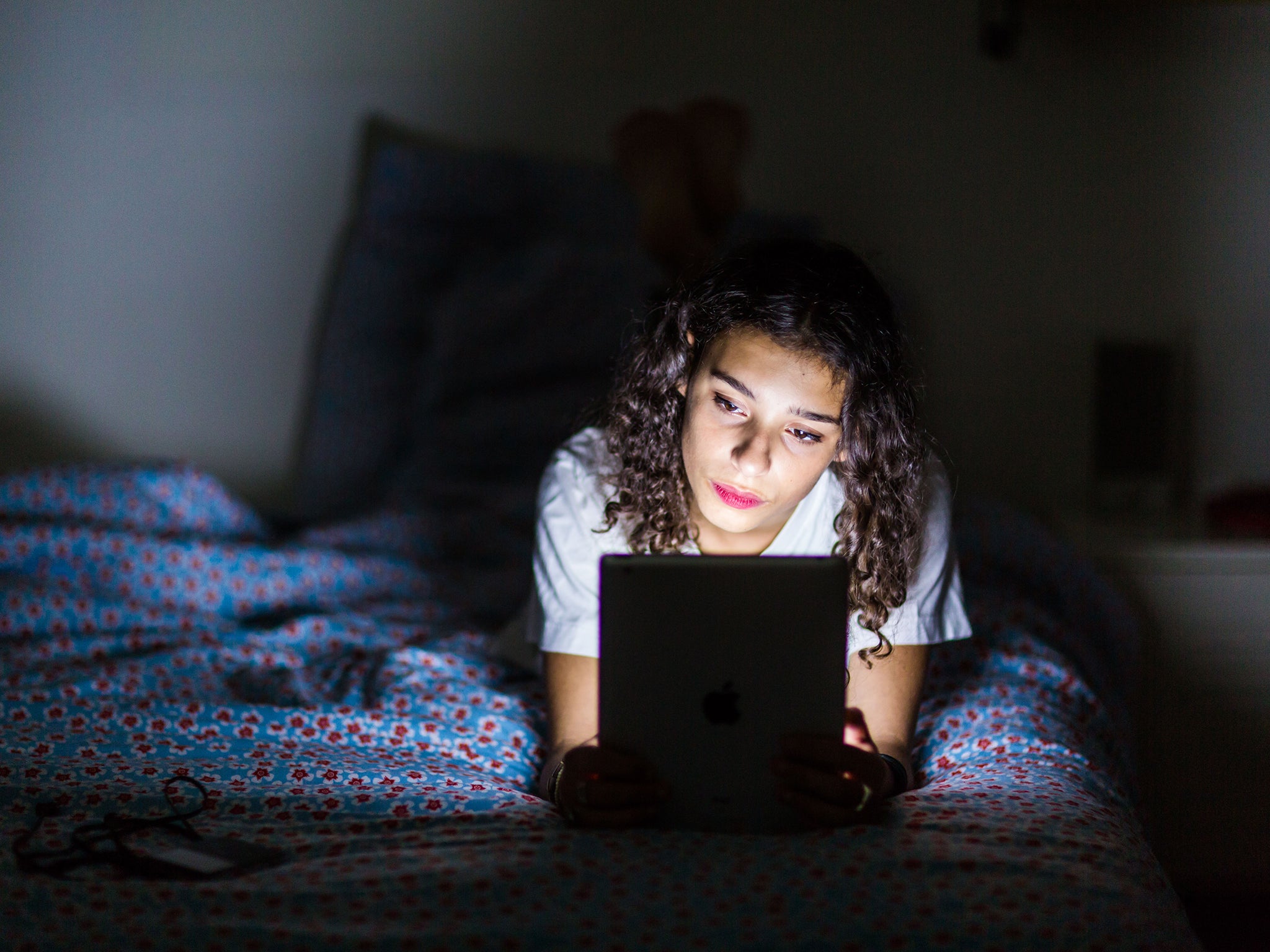 Teenagers should have a "screen-free" hour before bedtime, experts have said, after new evidence suggested too much exposure to TVs, smartphones, tablets and computers can affect their sleeping patterns.
In a study of 10,000 16 to 19-year-olds, researchers in Norway found that the longer a young person spent looking at an electronic screen before going to bed, the worse quality sleep they were likely to have.
Those who spent more than four hours a day looking at screens had a 49 per cent greater risk of taking longer than an hour to fall asleep and were three and a half times more likely to sleep for under five hours a night.
Almost all of the teenagers in the study, published in the online journal BMJ Open, said they used one or more electronic devices within an hour before going to bed. Excessive TV viewing and computer use have previously been linked to higher levels of depression and anxiety in children.
The researchers said that messaging friends online and watching TV may be simply replacing sleeping time, but may also be stimulate the nervous system or interfere with the body clock. They recommended health authorities update guidance on healthy use of electronic devices to take into account the increasingly common use of smartphones and tablets.
Dr Mari Hysing, of the Norwegian research centre Uni Research Health, said it was important that public health guidelines not be restricted to TVs and computers.
"Parents should be aware of the use of all types of electronic devices in the bedroom," she said. "At a minimum, keep the night-time screen-free in the bedroom, and ideally be logged off an hour or so before they go to sleep," she said.
Eustace de Sousa, national lead for children, young people and families at Public Health England said that technology use among children was "rapidly changing".
"It is important that we keep abreast of the impact this is having on their health," he said. "Existing evidence shows that the more screen time children have, the more likely they are to experience attention difficulties, anxiety, depression and poor sleep patterns. Children obviously need to use computers to do homework, but the priority for parents and children is moderation.
"There are simple things we can all do every day with our children to support their wellbeing, which include making sure they get a healthy breakfast, making sure they are active for the recommended 60 minutes per day, asking them about their day and switching some of that screen time into quality family time."
Join our commenting forum
Join thought-provoking conversations, follow other Independent readers and see their replies