Tooth decay: Number of children under four hospitalised to have teeth removed up nearly a quarter in 10 years
Dentist Andrew Wilson says he 'regularly' sees children having up to 20 teeth removed at once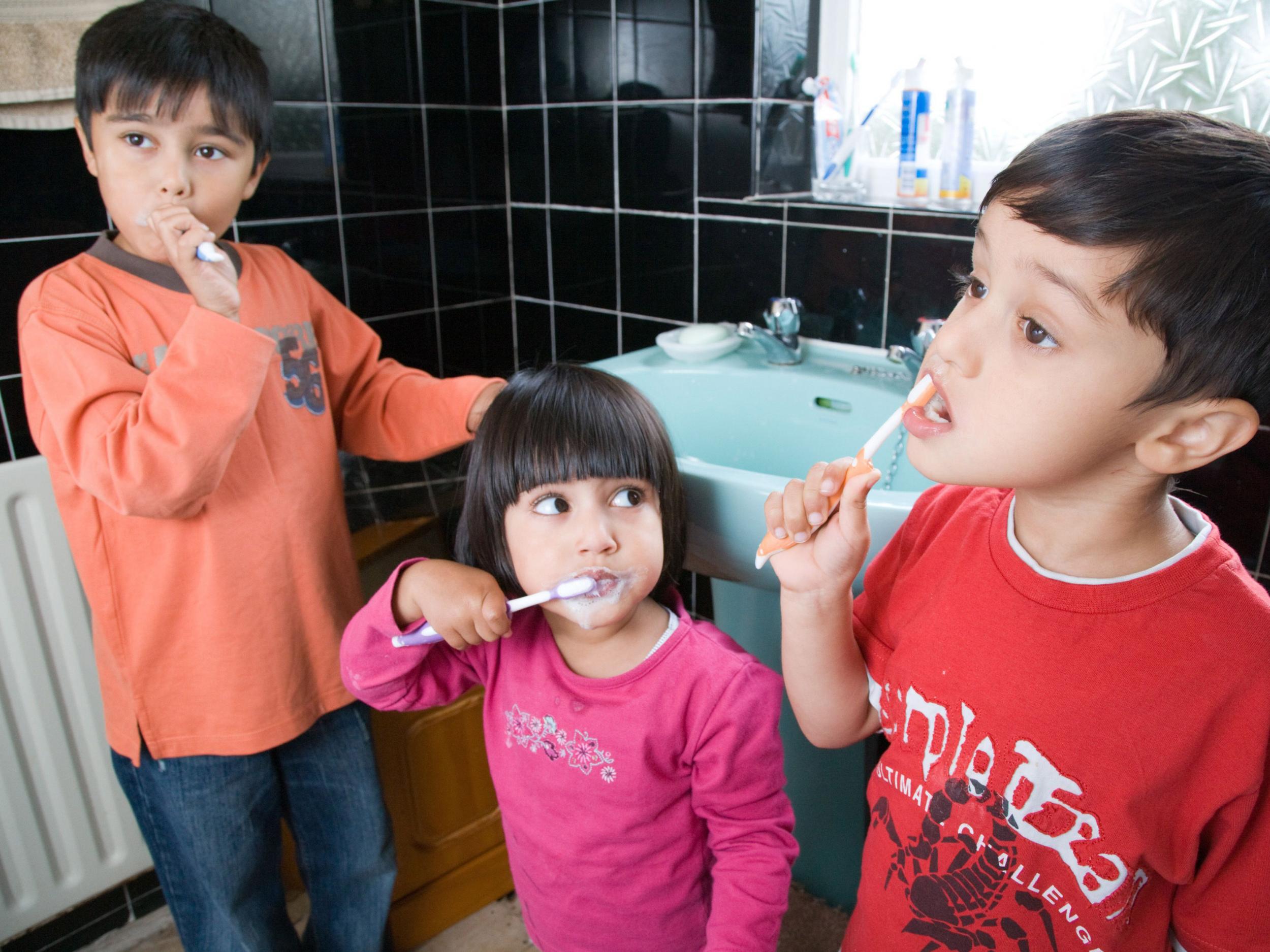 The number of children aged four and under being hospitalised for tooth extractions has risen by almost a quarter in the last decade, new figures have revealed.
There were 9,206 extractions among this age group in 2015/16 – up from 7,444 in 2006/7, according to data obtained by the Faculty of Dental Surgery at the Royal College of Surgeons (RCS).
This 24 per cent rise is particularly significant in relation to the 16 per cent rise in population of children aged four and under over the same period, said the RCS.
Dentist Andrew Wilson told The Independent dental surgery at a young age can be traumatic for children and their families.
"We regularly see very young children with abscesses, children in pain, who can't chew, who can't sleep at night until they go into hospital to have a lot of teeth extracted," he said.
"When children are suffering with stuff like this from a very young age, it becomes a mindset that that's what the world is, that life's tough, but you can prevent this type of thing – it's a lot of trauma for the whole family."
Overall, there were 84,086 procedures among children under four between 2006/07 and 2015/16, said the RCS.
And in 2015/16, there were 47 extractions in babies under the age of one.
Nigel Hunt, dean of the Faculty of Dental Surgery, said 90 per cent of tooth decay is preventable through reducing sugar consumption, regular brushing with fluoride toothpaste and routine dental visits.
However, 42 per cent of children did not see a dentist in 2015/16, despite NHS dental treatment being free for under 18s, he said.
"The sweet habits of our children are having a devastating effect on the state of their teeth," said Professor Hunt.
"That children as young as one or two need to have teeth extracted is shocking. It's almost certain that the majority of these extractions will be down to tooth decay caused by too much sugar in diets."
He added: "There tends to be an attitude of 'oh, they are only baby teeth' but in actual fact how teeth are looked after in childhood impacts oral health in adulthood. Baby teeth set the pattern for adult teeth, including tooth decay."
Tooth extraction is the number one reason for the hospitalisation of children aged five to nine, according to NHS Digital.
Dr Wilson, who is launching a new non-profit organisation called The Online Dentist which aims to help people improve their dental health, said families need better information on dental hygiene to try and avoid "almost brutal" treatments that often involve the removal of many teeth at once.
"We will regularly see children as young as five or six who come in and have 20 teeth taken out in one go," he said.
"It's a disease that's becoming more polarised towards children from lower socioeconomic families. Basic health messages aren't getting through."
He added: "It's not just sweets. If you're buying ready-made pasta sauces, they're packed with sugar. These processed foods can be very cheap."
From April 2018, soft drinks will see a tax hike of 24p per litre for the most sugar-filled drinks and 18p per litre for drinks with more than five but less than eight grams of sugar per 100ml.
Professor Hunt said the RCS would like to see a significant proportion of the money raised through the Government's sugar levy spent on oral health education.
Human Ivory: Lucie Majerus's jewellery made from human teeth
Show all 6
The RCS data also showed that tooth extractions to children aged nine and under have reached more than 34,000 per year for the last two years.
There were 34,788 extractions in 2014/15 and 34,003 in 2015/16, higher than in any single year between 2005/06 and 2013/14.
Mick Armstrong, chair of the British Dental Association, said the large number of dental extractions in young children were "placing a huge strain on the NHS".
"An entirely preventable disease is going almost unchallenged as the leading cause of hospital admissions among young children," he said.
"These extractions are placing a huge strain on the NHS, and while governments in Wales and Scotland have set out dedicated strategies, Ministers in England have offered little more than a collective shrug.
"It's a national scandal that a child born in Blackburn is now seven times more likely to experience decay than one born in the Health Secretary's Surrey constituency. These deep inequalities now require real commitment from government, not just token efforts."
Join our commenting forum
Join thought-provoking conversations, follow other Independent readers and see their replies