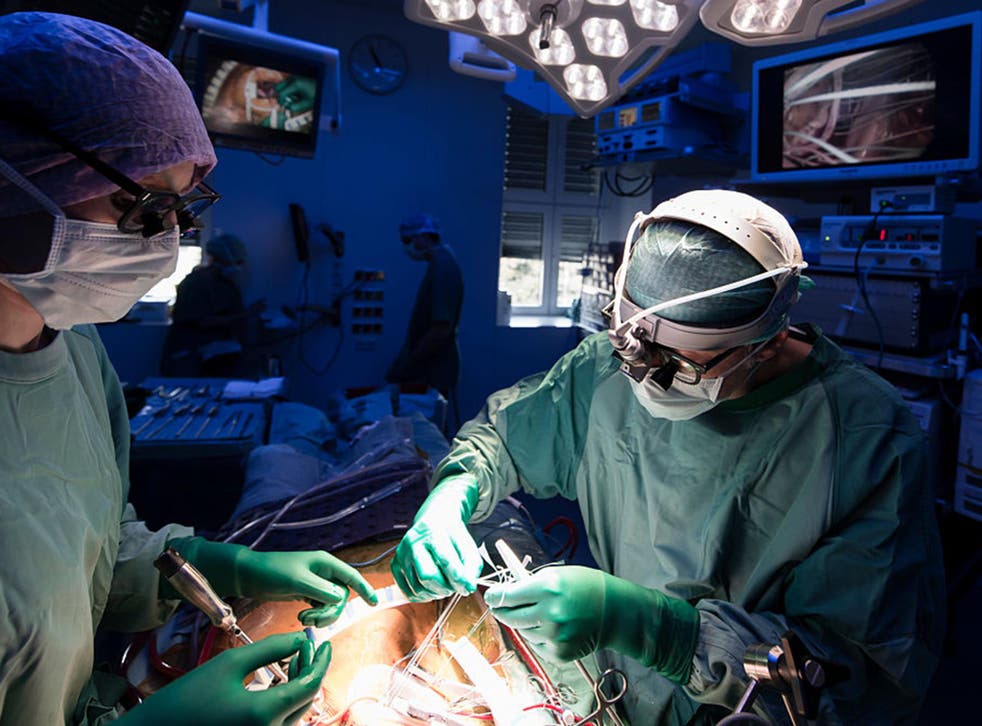 Hundreds of transplant patients given organs from dead cancer sufferers
Rigorous checks are made to ensure the organs are safe and the risks must be balanced against the need for the transplant
Charlotte England
Saturday 13 August 2016 17:10 Comments
Hundreds of organs taken from dead cancer patients have been given to transplant patients because an acute shortage means doctors must take the risk, it has been revealed. Tests are carried out to try to make sure the organs are not cancerous and infections are rare, but have happened.
Some 272 donors of 675 organs transplanted over the past five years had all suffered from cancer or malignancy, according to figures from NHS Blood and Transplant.
Professor John Forsythe, associate medical director of organ donation and transplantation at NHS Blood and Transplant, said: "We work hard to minimise the risks to recipients by carefully evaluating all potential organ and tissue donors."
But in a statement he alluded to the shortage of suitable organs for transplant, suggesting that sometimes an organ from a cancer patient is the only option, even if it is not ideal. "Organs from deceased donors with some current and past cancers may be safely used, with surgeons balancing the risk of using an organ against the risk of a patient dying waiting for a transplant," he said.
Official guidance was revised in 2014 to state: "On the basis of current evidence, it is recommended that organs from deceased donors with some current and past cancers may be safely used.
According to the American Cancer society, transplants have spread cancer in the past, but this is rare. To reduce risk, internal organs cannot be donated by people who have any cancer that has spread from where it started, or any type of blood cancer, such as leukaemia or lymphoma. But other tissues, like corneas, skin, tendon and bones, can sometimes be used with assessments made on a case-by-case basis.
NHS Blood and Transplant is appealing for more people, regardless of their health, to give their eyes in particular, which they say can often be donated when other organs are unsuitable. Corneas are in short supply because more than 10 per cent of people on the NHS Organ Donor Register do not want to donate their eyes.
13 ways to help prevent cancer

Show all 13
"What many people don't realise is that you could potentially donate your corneas and help save someone's sight even if certain cancers are a cause of your death," Professor Forsyth said, adding that people should register as donors, even if they have had a health condition or illness in the past.
"We need around 70 cornea donations a week to meet demand for sight-saving transplants," he said. "Please agree to cornea donation too when you register to donate your organs – you could end up saving someone's sight even if you can't donate your organs when you die."
Over the past five years, 1,033 people across the UK who died from cancer donated their corneas.
Register for free to continue reading
Registration is a free and easy way to support our truly independent journalism
By registering, you will also enjoy limited access to Premium articles, exclusive newsletters, commenting, and virtual events with our leading journalists
Already have an account? sign in
Join our new commenting forum
Join thought-provoking conversations, follow other Independent readers and see their replies