Treat cardiac arrest patients at the scene, says top doctor
Hospital has no advantage over paramedic care most of the time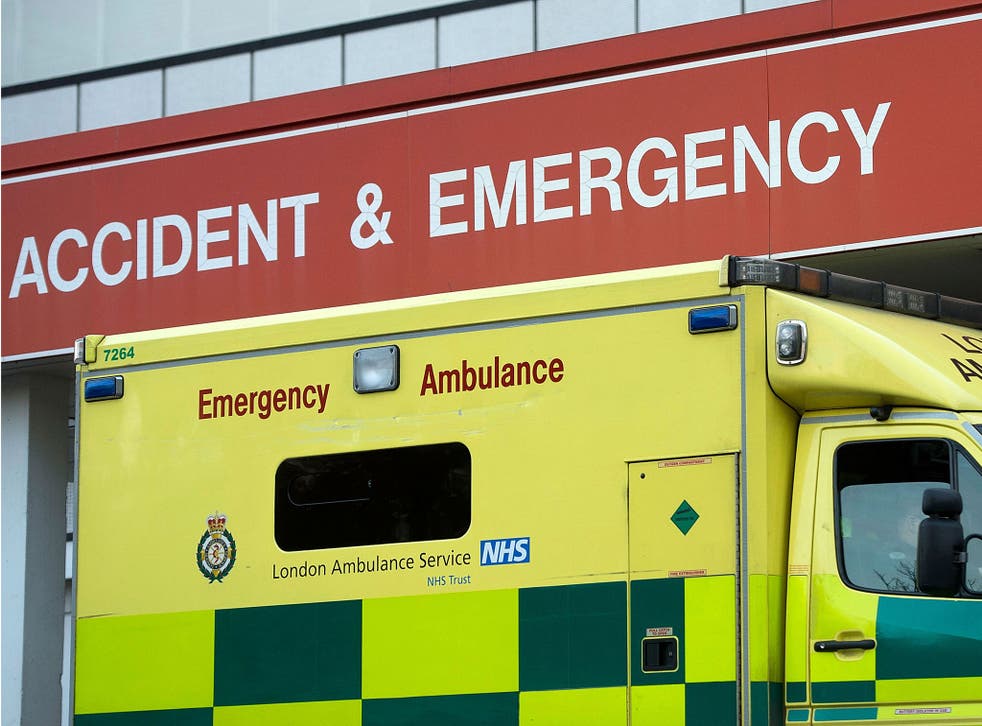 A leading accident and emergency doctor has called for the vast majority of cardiac arrest sufferers to be treated at the scene by paramedics instead of being rushed to hospital.
Dr Jonathan Benger, professor of Emergency Care at the University of the West of England, says patients should be treated by paramedics until their heart starts beating, or they die.
Writing in the British Medical Journal, Dr Benger says that taking cardiac arrest patients to hospital offers them no advantage over paramedic care at the scene and "may be actively harmful".
Cardiac arrests outside of hospital affect 60,000 people a year in the UK with just 10 per cent of surviving admission to hospital.
According to Dr Benger immediate cardiopulmonary resuscitation (CPR) offers the best chance of survival. This is normally carried out in the ambulance as patients are rushed to hospital. However Dr Benger writes that hospitals "have nothing to offer" most patients "beyond the care provided by a well-trained and equipped ambulance service".
He said: "Ambulance staff must be empowered to use their skills to optimise CPR, achieve early defibrillation, and deliver the best possible care at the scene, with no thought of transport until spontaneous circulation [breathing/pulse] has returned or until it becomes clear that the patient has no chance of survival."
Only when a patient responds should they be stabilised and transported to a "heart attack centre" for on-going care. When sufferers do not respond, then the patient's death "should be accepted and made as dignified as possible".
Dr Benger accepts that transport to hospital will be justified in "rare circumstances" but maintains that in the "vast majority" of cases paramedics must "concentrate on providing the best possible resuscitation skills at scene".
He said: "More must also be done to educate staff and the public about best possible care and what to expect when cardiac arrest occurs outside hospital."
Dr Benger's call chimes with a report released in March by Sir Bruce Keogh, medical director of the NHS in England, for paramedics to have more responsibility. Sir Keogh said that paramedics should be trained to be able to leave some 999 patients at home and to deal with emergency care on the spot.
It is unclear how many other senior consultant will back the call from Dr Benger, but Dr Bruce Adams, chair of emergency medicine at the University of Texas Health Sciences Center, raised concerns in the BMJ article.
He said that the quality of CPR and survival outcomes "vary strikingly with geography, further complicating the application of guidelines on when to stop resuscitation. .
Dr Adams also noted that an estimated five per cent of all donor organs are from legal brain dead patients who received CPR in hospital. He warned: "Reducing ambulance transport of patients in cardiac arrest could diminish organ donations."
Judy O'Sullivan, assistant programme director at the British Heart Foundation, said: "Paramedics attempt to resuscitate more than 30,000 people in the UK every year and make decisions at the scene how best to treat these people.
"Treatment by paramedics offers the best chance of survival and they could attempt to resuscitate more victims if bystanders stepped in quickly enough.
"Bystanders can significantly improve these victims' chance of surviving an out of hospital cardiac arrest by calling 999 immediately, starting CPR and using a defibrillator if one is available.
"Early intervention can be the difference between life and death. To improve survival rates for out of hospital cardiac arrests in the UK we must ensure everyone is trained in life-saving skills."
Register for free to continue reading
Registration is a free and easy way to support our truly independent journalism
By registering, you will also enjoy limited access to Premium articles, exclusive newsletters, commenting, and virtual events with our leading journalists
Already have an account? sign in
Register for free to continue reading
Registration is a free and easy way to support our truly independent journalism
By registering, you will also enjoy limited access to Premium articles, exclusive newsletters, commenting, and virtual events with our leading journalists
Already have an account? sign in
Join our new commenting forum
Join thought-provoking conversations, follow other Independent readers and see their replies