UK medicines regulator says it is 'completely impossible' to control illegal online pharmacies
Unregulated sale of antibiotics online risks creating untreatable superbugs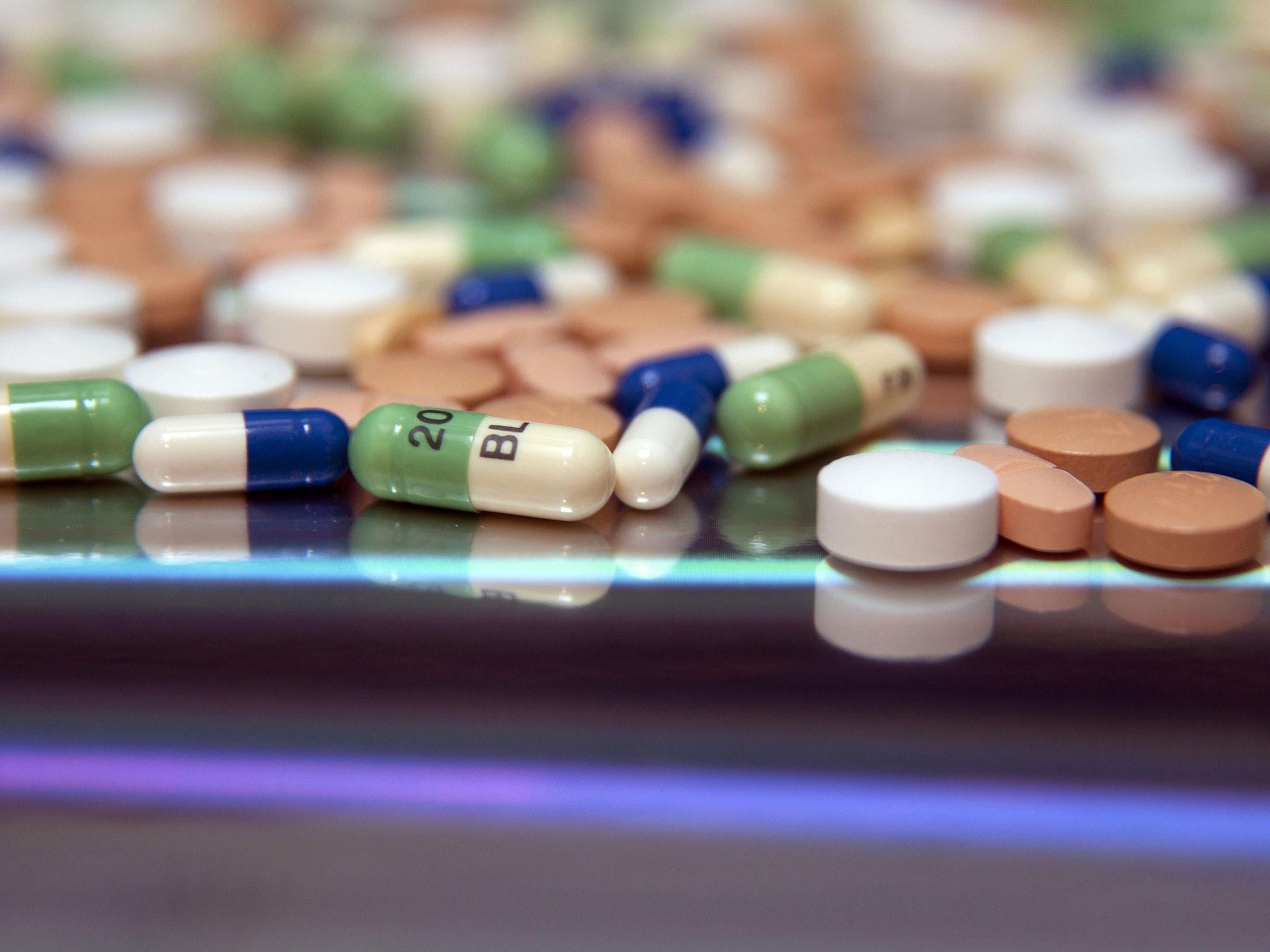 It is "completely impossible" to control the vast numbers of unlicensed pharmacies illegally selling drugs online, the British medical regulatory agency has warned.
The widespread online availability of antibiotics risks creating untreatable "superbugs" by fuelling antimicrobial resistance, according to the authors of a recent study that found 45 per cent of digital pharmacies they tested would sell antibiotics to people in the UK without a prescription.
The Medicines and Healthcare products Regulatory Agency (MHRA) told The Independent it had shut down 4760 websites selling medicines without a licence last year.
But the sheer volume of illegal sites operating worldwide makes tackling them an insurmountable challenge, said Lynda Scammell, senior policy advisor at the MHRA.
"If you tap in some medicine you want to buy on Google, you are going to get millions and millions of hits. So obviously it would not be possible to monitor all of them," she said. "It's completely impossible to be on top of thousands and thousands [of sites]".
Since July 2015, it has been mandatory for all sites selling medicine to the public online to register with the MHRA and display a digital logo, which is used across the EU, on their page.
However, a crackdown on misconduct by legal online pharmacies has been launched after it emerged some were putting patients at risk by issuing prescriptions with minimal checks.
The Care Quality Commission (CQC), the MHRA and two other regulatory bodies have announced they are leading inspections into the 43 pharmacies registered to trade online in the UK after two failed to meet expectations.
The two sites in question, MD Direct and HR Healthcare, have now lost their registered status. In one case, four week-long courses of antibiotics were prescribed for a bladder infection instead of referring the patient to a doctor, said the inspectors of the latter in their report.
Neal Patel of the Royal Pharmaceutical Society told The Independent he welcomed further scrutiny of such sites, which are often "a shopping list of antibiotics".
He questioned whether antibiotics should be available to purchase online at all given the public health issues at risk, saying: "We really need to conserve their use to make sure we only use them when we need to, so they can be as useful to us for as long as possible."
"Until we see standards that replicate what's available to people face-to-face... we want to see those before [antibiotics] are available online," said Mr Patel.
Researchers from Imperial College London examined 20 online pharmacies, both registered and illicit, that appeared at the top of Google and Yahoo results for the search term "buy antibiotics online".
They found 45 per cent of the sites did not require a prescription to purchase antibiotics and were unclear about where they were operating from. The 25 per cent registered in the UK that did require a prescription.
Health news in pictures
Show all 40
Antimicrobial resistance – when bacteria, viruses, fungi and parasites change through continued exposure to drugs, which then become ineffective against them – is an "increasingly serious threat to global public health," according to the World Health Organisation.
Over time, excessive use of antibiotics could lead to minor infections causing serious health complications, making treatment for other diseases such as cancer much riskier.
Conservative MP Kevin Hollinrake called the threat of antibiotic resistance the "new black death" ahead of a parliamentary debate this week over a new report on the issue.
The review, conducted by Jim O'Neill, predicted 10 million lives would be lost annually by 2050 as bacteria become more drug-resistant.
During the debate, Mr Hollinrake raised concerns about the online availability of antibiotics, saying it was an area "we do not seem to have control over at the moment".
"Whether through UK-based pharmacies or those based overseas, it is too easy to access drugs without a proper prescription," he said.
There has been a shift in recent years from people using the internet to buy 'lifestyle' drugs, such as viagra or diet pills, to medicines for more specific illnesses, said Ms Scammell.
People might buy medicine online "because they don't think it will be provided through the GP, or for reasons of embarrassment," she said. "But If you haven't got a prescription, you shouldn't be buying medicine online. It needs the intervention of a medical professional."
She said the MHRA responded to reports of websites trading illegally and also undertook its own research to find offenders. "There is web crawling to a certain extent, in that we can check what prescription medicines are being offered online and see what websites offer."
Mr Patel said while challenges to regulation of drugs available online remained because "the internet doesn't respect geographic boundaries", education and information was the key to making sure people were able to access medicine safely and efficiently.
A CQC spokesperson told The Independent the body had carried out 11 inspections so far and would be publishing the inspection reports in the coming weeks. "These providers are required to meet exactly the same standards as those who provide face-to-face GP consultations," they said.
They said while the CQC was not in a position to prescribe how businesses should be run, identity checks for purchasing drugs could be improved so doctors can check patients' medical records and make sure they receive the correct dosage.
"We support digital innovation, it's great that people have mobile phones and these companies are exploring alternative ways for people to get access to care and to drugs when it's appropriate for them. But it has to be safe," they said.
Join our commenting forum
Join thought-provoking conversations, follow other Independent readers and see their replies