US college 'forced' medical students to have vaginal examinations
A lawsuit filed by two students allege there was a widespread policy to 'browbeat' students who did not comply to what were advertised as 'voluntary' sonograms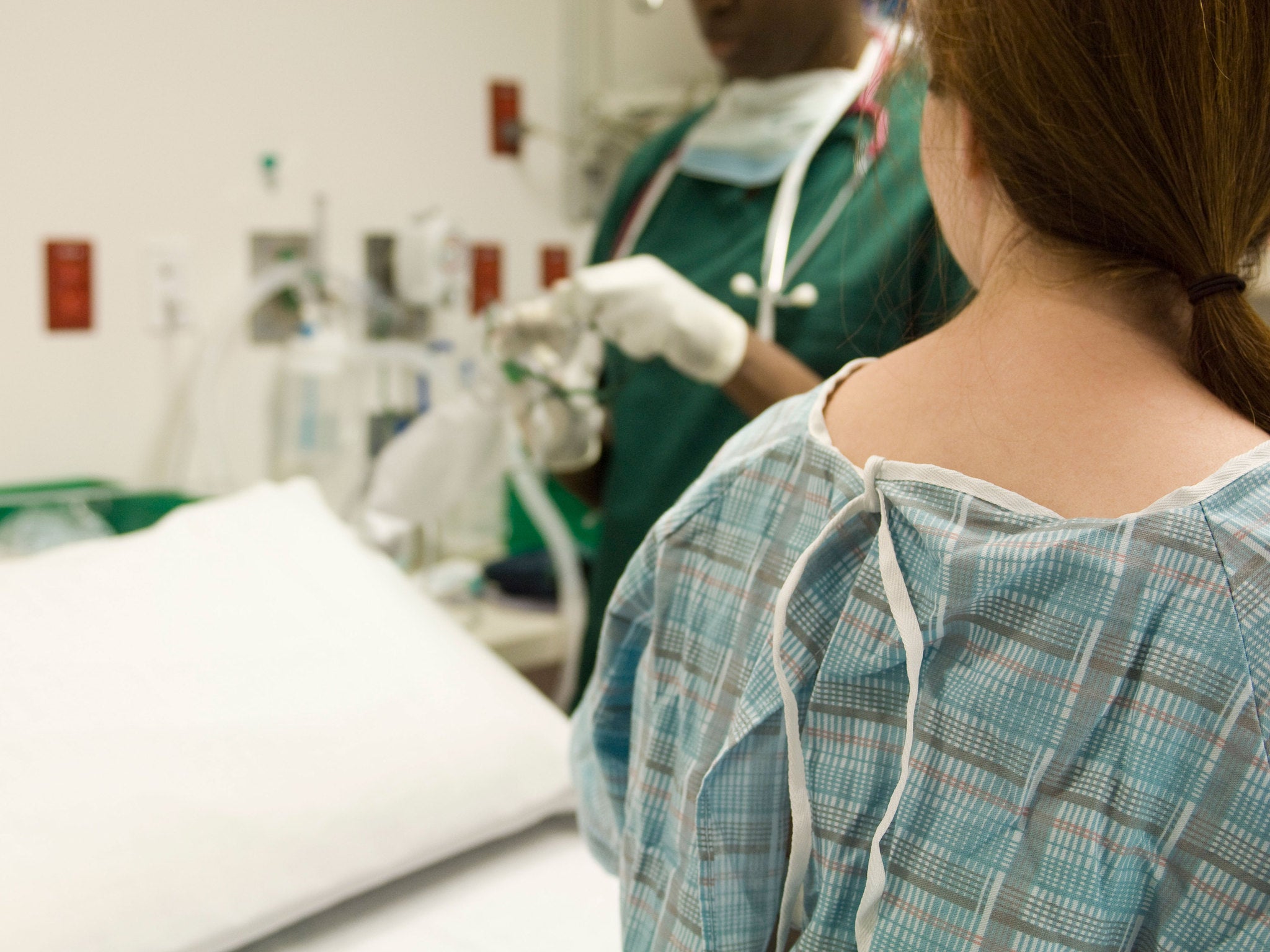 Two US medical students were forced to undergo almost weekly vaginal probes in front of students and instructors despite protesting against the procedure, and were threatened with being "blacklisted" from finding jobs at local hospitals if they did not comply, it has been alleged.
The students from Valencia College in Orlando, Florida, are suing the university for violating their rights, alleging they had been told the sonograms performed by fellow students would be voluntary, though in practice this was not the case.
The procedure involved a transvaginal ultrasound probe in which a technician inserts a lubricated probe to detect problems with fertility or other issues, according to the lawsuit, which describes the probe as large and not recommended for women who have not had sexual intercourse.
The students claim they submitted under duress to the probes, which at times required their bodies to be sexually stimulated by other students to facilitate insertion, experiencing "discomfort and embarrassment each time they had to endure this forced probing of their sexual organs," their case states.
When the students protested against the procedure, they were allegedly told by the clinical and laboratory co-ordinator that they could find a different school, their grades would be reduced and that they would be blacklisted from local hospital jobs.
Despite the students having access to anatomically correct dummies and the chance to practice on actual patients during clinics in hospital, "Valencia's established and widespread policy was to browbeat students who did not consent to those invasive probes," the lawsuit states.
"Plaintiffs endured these invasive probes without a modicum of privacy. Plaintiffs would disrobe in a restroom, drape themselves in towels, and traverse the sonography classroom in full view of instructors and other students," the lawsuit states.
Using volunteers, including students, for medical sonography training is a nationally accepted practice, said Carol Traynor, spokeswoman for Valencia College in a statement on Monday.
Traynor added that the university had not yet been served with the lawsuit and would not be able to comment, but added: "Valencia College's sonography program has upheld the highest standards with respect to ultrasound scanning for educational purposes, including voluntary participation and professional supervision by faculty in a controlled laboratory setting.
"Nonetheless, we continue to review this practice and others to ensure that they are effective and appropriate for the learning environment."
Join our commenting forum
Join thought-provoking conversations, follow other Independent readers and see their replies