Vaping backed as healthier nicotine alternative to cigarettes after latest study
Smokers switching to artificial alternatives have far fewer toxins and cancer-causing substances in their bodies after six months, study finds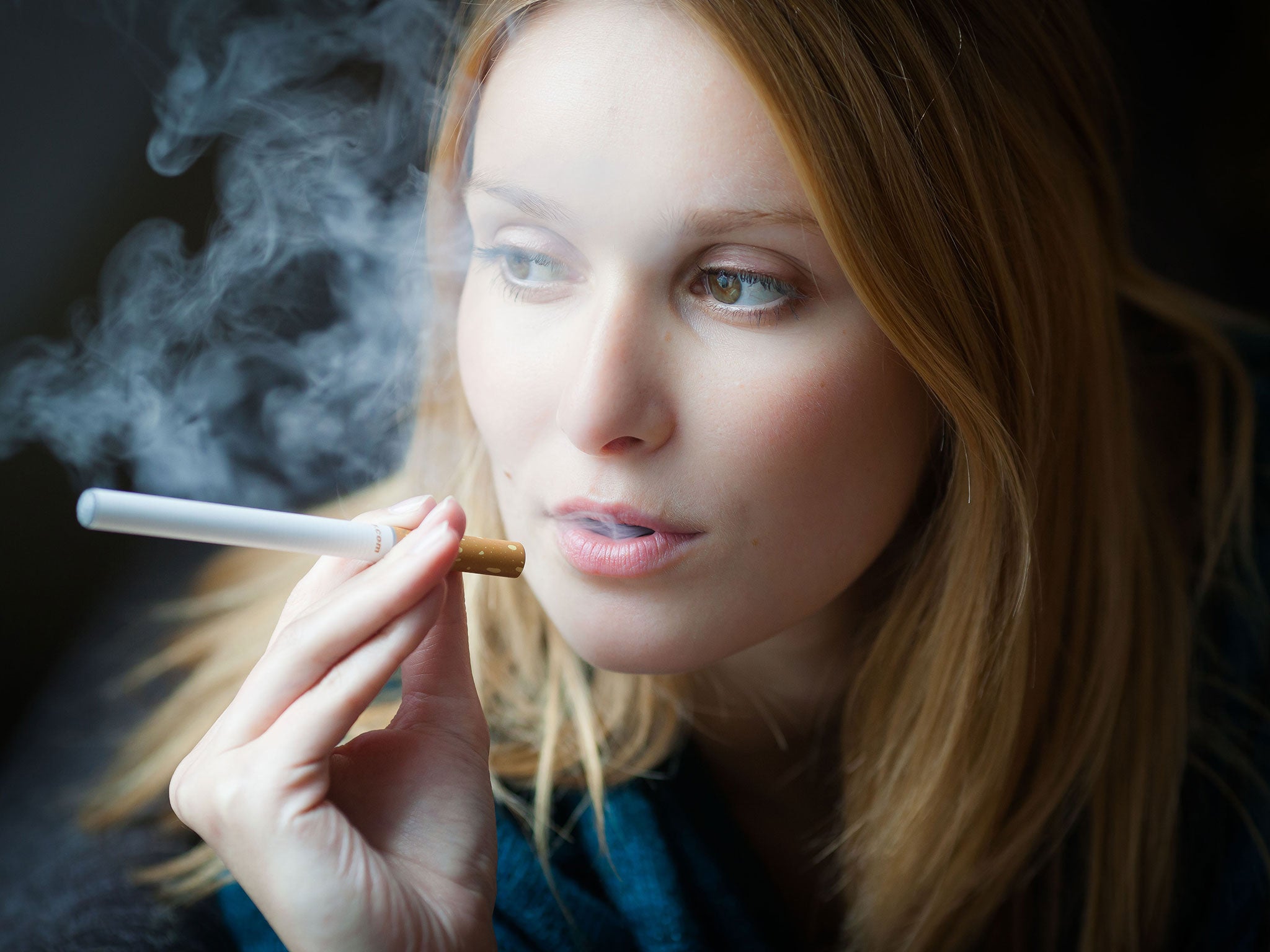 Vaping has been given an emphatic thumbs up by health experts after the first long-term study of its effects in ex-smokers.
After six months, people who switched from real to e-cigarettes had far fewer toxins and cancer-causing substances in their bodies than continual smokers, scientists found.
Nicotine patches also appeared to be far safer than tobacco products, according to the analysis of saliva and urine samples.
Experts hope the findings will reassure would-be quitters who have been confused by mixed messages about the safety of e-cigarettes.
Some previous studies suggesting that vaping is as harmful as smoking have little in common with real-world experience, it is claimed.
The new findings also show that, to be safe, it is necessary for smokers to switch over completely to e-cigarettes or nicotine replacement therapy (NRT).
Study participants who failed to make a clean break still had significant amounts of tobacco-related toxins in their saliva and urine.
Lead author Dr Lion Shahab, from University College London, said: "Our study adds to existing evidence showing that e-cigarettes and NRT are far safer than smoking, and suggests that there is a very low risk associated with their long-term use.
"We've shown that the levels of toxic chemicals in the body from e-cigarettes are considerably lower than suggested in previous studies using simulated experiments. This means some doubts about the safety of e-cigarettes may be wrong.
"Our results also suggest that while e-cigarettes are not only safer, the amount of nicotine they provide is not noticeably different to conventional cigarettes.
"This can help people to stop smoking altogether by dealing with their cravings in a safer way."
The Cancer Research UK-funded scientists studied a total of 181 individuals including smokers and ex-smokers who had used e-cigarettes or NRT products such as patches and nasal sprays for at least six months.
A third group had continued to smoke at the same time as using e-cigarettes and NRT products.
Compared with full-time smokers, e-cigarette-only users had 97% lower levels of one toxic chemical, NNAL, that is strongly associated with lung cancer.
But there was little difference in NNAL levels between cigarette-only users and those who both smoked real cigarettes and vaped e-cigarettes.
Other substances called volatile organic compounds (VOCs), including highly carcinogenic acrylamide and cyanide-releasing acrylonitrile, were also far less present in the bodies of e-cigarette users.
Alison Cox, director of cancer prevention at Cancer Research UK, said: "Around a third of tobacco-caused deaths are due to cancer, so we want to see many more of the UK's 10 million smokers break their addiction.
"This study adds to growing evidence that e-cigarettes are a much safer alternative to tobacco, and suggests the long term effects of these products will be minimal.
"Understanding and communicating the benefits of nicotine replacements, such as e-cigarettes, is an important step towards reducing the number of tobacco-related deaths here in the UK."
Other British experts hailed the study, published in the journal Annals Of Internal Medicine, as "unique" and "important".
Dr Ed Stephens, senior research fellow at the University of St Andrews, said: "This paper confirms the potential benefits of e-cigarettes and contributes to the growing body of evidence that the risk from chemicals in vapour is far lower than in cigarette smoke when an e-cigarette is used as the manufacturer intended."
Jamie Hartmann-Boyce, senior health behaviours researcher at Oxford University and managing editor of the Cochrane Tobacco Addiction Group, said: "We still need more studies on the long term safety of electronic cigarettes, but this study adds to the growing body of evidence suggesting electronic cigarettes are considerably safer than smoking regular cigarettes, as is using NRT long term.
Health news in pictures
Show all 40
"Cigarettes are uniquely deadly and smokers who switch to electronic cigarettes or long-term use of NRT should remember that the harm from cigarettes comes from the tar, and not the nicotine."
Professor Kevin Fenton, national director of health and well-being at Public Health England, said the findings provided further evidence that switching to e-cigarettes can "significantly reduce harm" to smokers.
He added: "The best thing a smoker can do, for themselves and those around them, is to quit now, completely and forever. E-cigarettes are the most popular quitting method in England and local stop smoking services are the most effective way to give up, with those who combine the two having some of the highest success rates."
A spokesman for the UK Vaping Industry Association, said: "Vaping has significantly grown in popularity in the UK in the past few years. There are now nearly three million vapers.
"We urge the Government to recognise that this represents a huge public health opportunity, and work with the vaping industry to encourage more smokers to switch from tobacco to vaping."
PA
Join our commenting forum
Join thought-provoking conversations, follow other Independent readers and see their replies