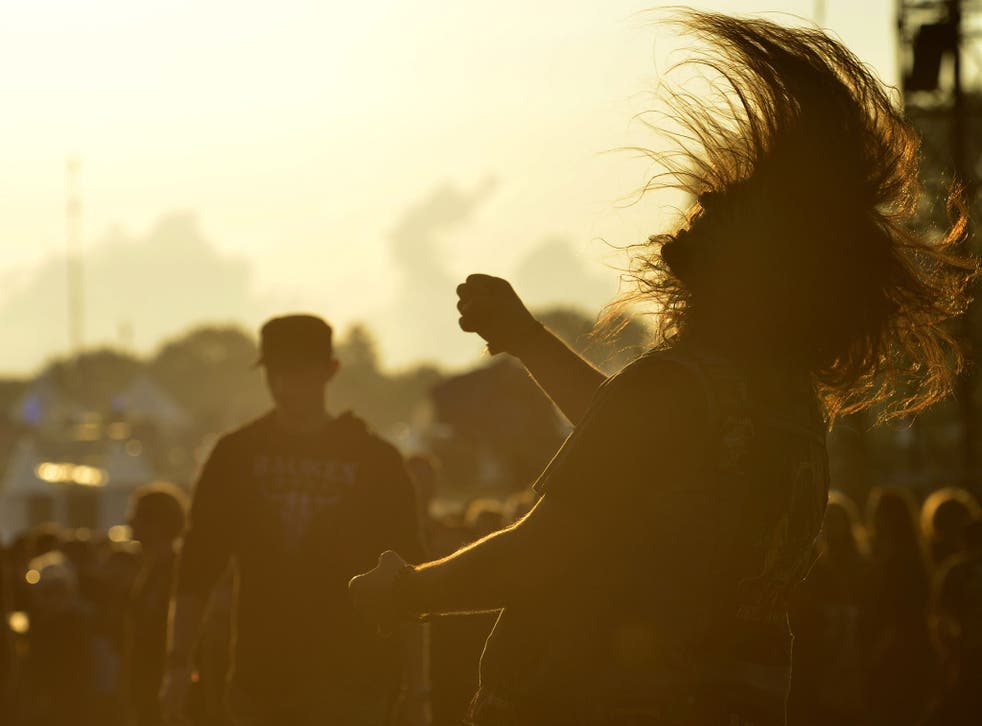 Headbanging Motörhead fan suffers blood clot
Injury prompts doctors to warn that the move can trigger brain damage
Headbangers beware: the "violent and rhythmic" movement employed by heavy metal fans to express their musical appreciation could cause potentially fatal bleeding in the brain, doctors have warned.
A case report in The Lancet has detailed the case of a 50-year-old man who came to Hannover Medical School's neurosurgical department complaining of a two-week-long headache. He had an unremarkable medical history and no previous head trauma but had been to a Motörhead concert four weeks earlier. A brain scan found a subdural haematoma, or blood clot, on the right side of his brain. It was removed by surgeons and the patient underwent "subdural drainage" for six days.
Dr Ariyan Pirayesh Islamian, the report's lead author, said: "Even though there are only a few documented cases of subdural haematomas [due to headbanging], the incidence may be higher because the symptoms of this type of brain injury are often clinically silent or cause only mild headache that resolves spontaneously.
"This case serves as evidence in support of Motörhead's reputation as one of the most hardcore rock'n'roll acts on earth, if nothing else because of their music's contagious speed drive and the hazardous potential for headbanging fans to suffer brain injury."
Led by frontman Lemmy, the legendary English rock band helped pioneer the sub-genre of "speed metal", characterised by songs with rhythms of up to 200 beats per minute. Their hits include "Overkill" and "Killed by Death" .
Meanwhile, headbanging is classified by The Lancet as "a contemporary dance form consisting of abrupt flexion-extension movements of the head to the rhythm of rock music, most commonly seen in the heavy metal genre".
The report ends by saying that the patient's headache subsided and he was given the all-clear two months later.
Join our new commenting forum
Join thought-provoking conversations, follow other Independent readers and see their replies