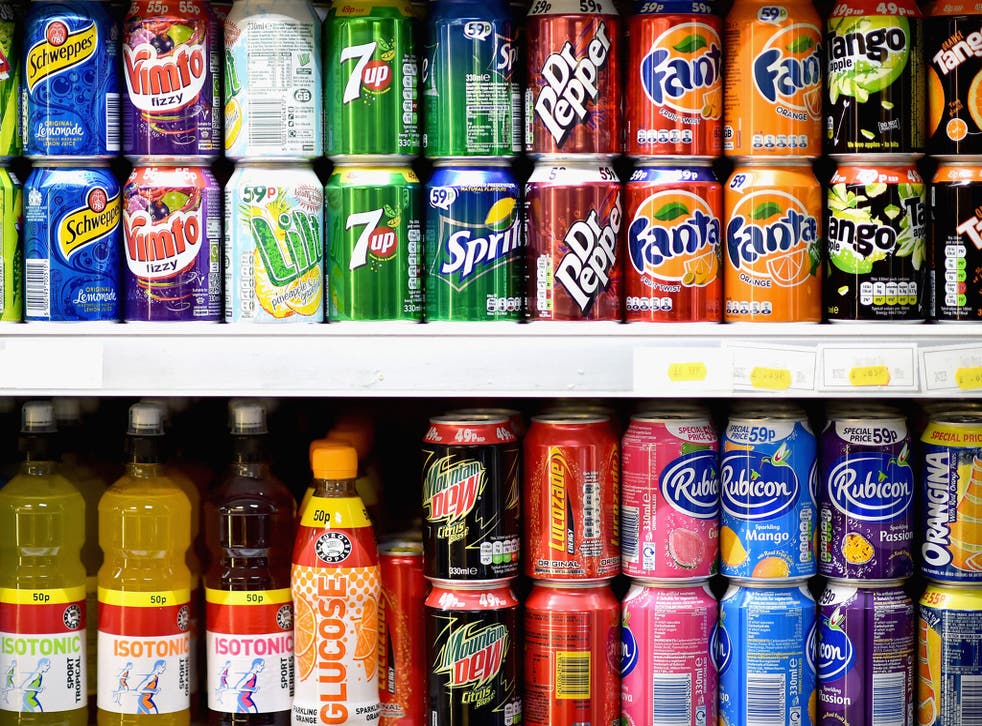 What would happen if you only drank fizzy drinks?
Billions of servings of pop are consumed worldwide each day 
Despite warnings about diabetes, obesity and tooth decay, billions of fizzy drinks are sold and consumed each day.
So, what does drinking soda and pop actually do to your body, from your teeth to your brain and your heart?
The AsapSCIENCE YouTube channel has explored this topic in a video entitled: 'What if you only drank soda?'
If the recommended 8 daily glasses of water each day were replaced with fizzy drinks for a week, a person would consume over 5,000 calories, according to the video.
The video details the case of one woman who drank two litres of fizzy drinks every day for 16-years straight and never consumed water. She was hospitalised aged 31, suffering from heart problems, fainting spells, and severely low potassium levels.
But the woman, who lived in Monaco, saw her potassium levels raise and her heart electrical activity return to normal just a week after quitting the drinks, the Huffington Post reported.
Perhaps curious about the potential impact the soda in their fridge may have on them, YouTube users have watched the viewed the video 3-minute-long video over 1.6 million times.
Teeth
Fizzy drinks are full of acids – citric, carbonic and phosphoric – which wear away the enamel you on your teeth.
Plaque, which is caused by bacteria in the mouth living off carbohydrates left behind by food and creating acid, then enables microorganisms to breed. If not dealt with, this can lead to cavaties.
Brain
An average serving of fizzy drink contains 46 grams of sugar. This triggers the rewards centre of the brain, and leads to sugar cravings and addiction.
Weight gain
Fizzy drinks – including those which are sugar free – have been linked to a fifth of weight gain in the US between 1977 and 2007.
On top of this, diet drinks can make people believe they are eating fewer calories, meaning they are likely to pile their plates higher with food.
Full-fat drinks, meanwhile, are often forgotten as a source of calories at all - also leading to overeating.
The World Health Organisation has called on adults and children to cut their sugar to less than 10 per cent of their total energy intake, in order to tackle obesity and tooth decay.
"We have solid evidence that keeping intake of free sugars to less than 10% of total energy intake reduces the risk of overweight, obesity and tooth decay," Dr Francesco Branca, Director of WHO's Department of Nutrition for Health and Development said in March 2015.
"Making policy changes to support this will be key if countries are to live up to their commitments to reduce the burden of noncommunicable diseases," he added.
Campaigners are currently urging the Government to adopt a sugar tax, with the National Obesity Forum proposing a 50 per cent levy to tackle childhood obesity.
Join our new commenting forum
Join thought-provoking conversations, follow other Independent readers and see their replies