Woman launches legal challenge to give birth to her dead daughter's baby
59-year-old challenges regulator after it rejects her plea to become surrogate parent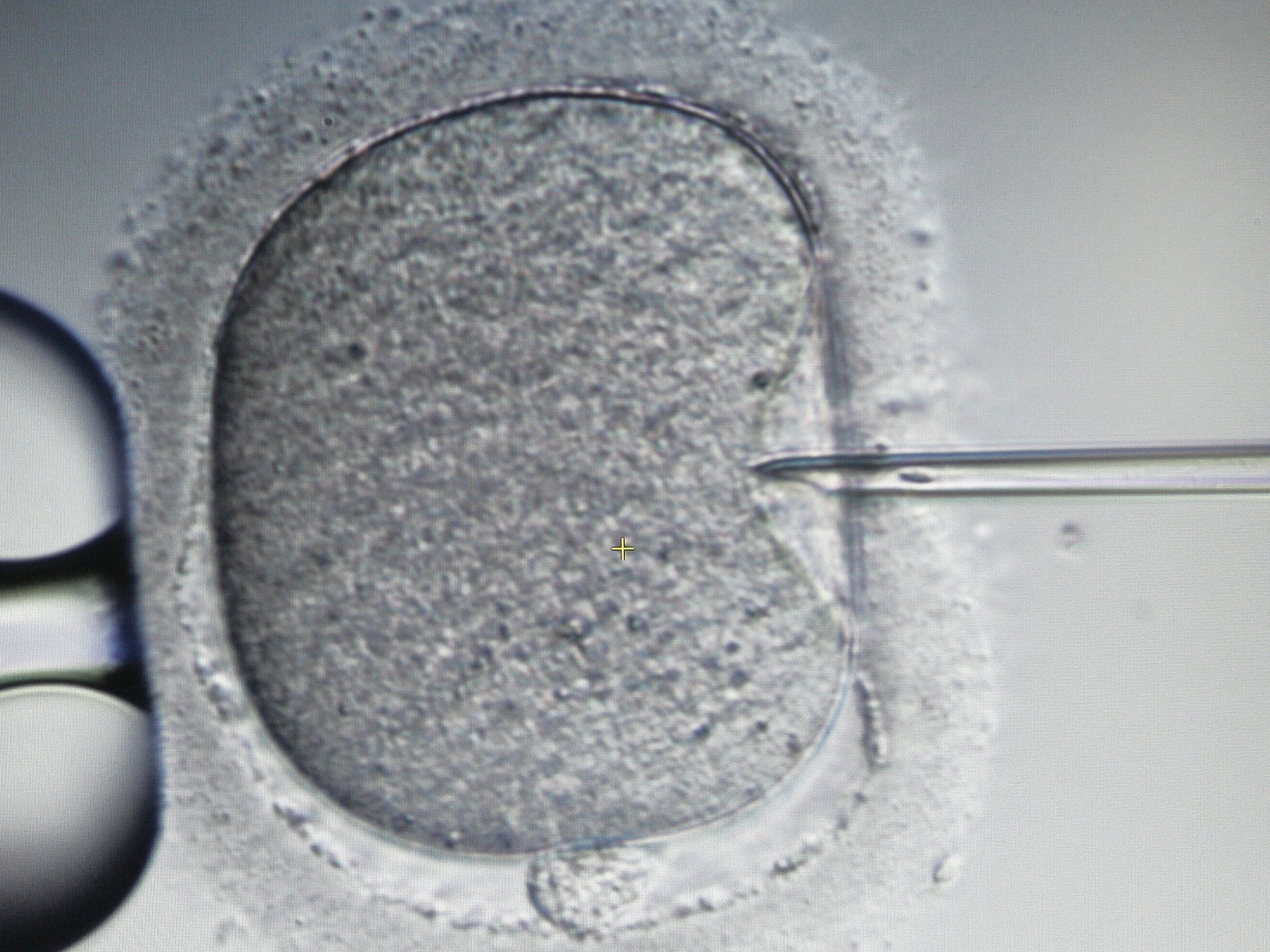 A mother is launching a legal battle for possession of her dead daughter's frozen eggs so that she can become pregnant with her own grandchild.
In what may be the first case of its kind, the 59-year-old woman and her husband, 58, are challenging an independent regulator's refusal to allow them to take the eggs to a US fertility treatment clinic.
The couple say it was the dying wish of their daughter, an only child who died of bowel cancer in her late twenties, that her eggs be fertilised by donor sperm and implanted into her own mother's womb.
The daughter initially had her eggs frozen after being diagnosed with cancer in the hope that she herself could have children in the future. Her parents want to export the eggs to New York, where a clinic has indicated it is willing to provide treatment at an estimated cost of up to £60,000.
Dr Mohamed Taranissi, who runs the ARGC fertility clinic in London, said: "I have never heard of a surrogacy case involving a mother and her dead daughter's eggs. It's fair to say that this may be a world first."
But the Human Fertilisation and Embryology Authority (HFEA) has refused to issue a "special direction" allowing the eggs to be removed from storage in London and sent to the US. Its statutory approvals committee took the decision last year, saying there was insufficient evidence to show that the daughter wanted her mother to use donor sperm to carry her child.
The committee argued that there was no clear, written consent and it was entitled to use its discretion to refuse to issue a special direction, without which it would be unlawful for export of the eggs to go ahead.
Women who have gone through the menopause are still able to bear children using donor eggs and sperm, though obstetricians warn the risks associated with pregnancy, such as miscarriage, are greater.
The application for judicial review is listed anonymously as "M vs the HFEA" and it is understood that the family wishes its identity kept secret. Documents already in the public domain reveal that the couple's daughter was diagnosed with bowel cancer at 23 and chose to freeze and store three of her eggs at IVF Hammersmith in west London in 2008.
She completed a form which gave consent for the eggs to be stored for use after her death, but crucially, failed to fill in a separate form which indicated how she wished the eggs to be used. This technically meant her consent became invalid.
She died in 2011 without leaving further instructions. She was single. The woman is said to have asked an unnamed doctor whether someone with a stoma such as herself could carry a child. The doctor confirmed it was possible.
But, the mother says, it was then agreed that if her daughter could not carry a child "I would do it for her". The documents say the young woman wanted her mother to "carry her babies… in the context of her not expecting to leave hospital alive".
The couple approached fertility clinics after their daughter died. They hoped to create embryos using standard IVF treatment from their daughter's eggs and sperm from an anonymous donor. However, no UK clinics were prepared to carry it out. The application for permission to export the sperm was made to the HFEA by IVF Hammersmith.
PA
Join our commenting forum
Join thought-provoking conversations, follow other Independent readers and see their replies