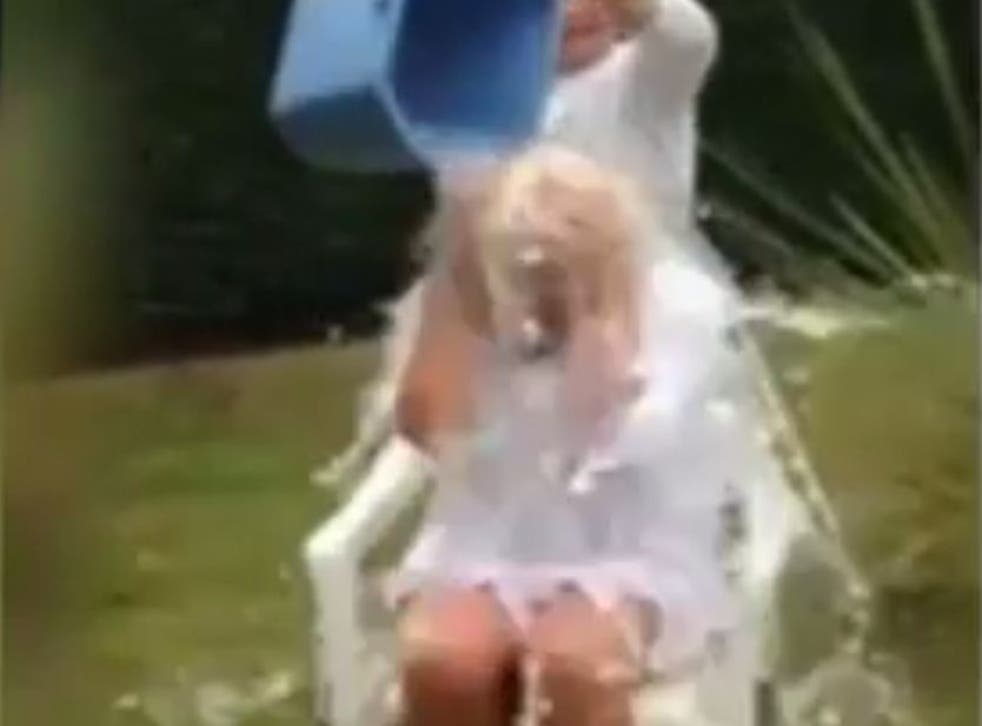 Ice bucket challenge: Woman nearly breaks her neck in bid to raise money for ALS
Amanda Davey, 40, was hospitalised after she ran into the house soaking wet and slipped
Friday 05 September 2014 08:55 Comments
A beautician slipped after completing the ice bucket challenge and suffered a suspected broken neck, though it was later confirmed to be severe whiplash.
Amanda Davey, from Southport, Merseyside, had the water chucked on her by mother Irene Vitali, but she immediately sprinted across the garden, patio and into the house where her legs went from underneath her.
Salon owner Ms Davey, 40, was knocked unconscious by the fall and when she awoke her speech was slurred.
Doctors at A&E told the mother-of-two that she had been lucky to escape a broken neck, though she did have severe whiplash and a bruised scalp.
According to the Daily Mirror, she said: "My legs just went under me, I have no bruises because I landed on my head.
"I was knocked out for a few seconds and when I opened my eyes my mum was asking if I was ok.
According to Ms Davey, the hospital told her that a number of people had been admitted after taking part in the viral fundraising challenge.
She added: "It wasn't funny at the time, but it is really funny to watch, you can't help but laugh. I would do it again – but without the fall.
"You tell kids at the swimming pools when they are little not to run as they will slip.
"But when you are freezing cold you don't think about it. My boys saw the video and thought it was hilarious, they were not even remotely concerned that I had hurt myself."
Register for free to continue reading
Registration is a free and easy way to support our truly independent journalism
By registering, you will also enjoy limited access to Premium articles, exclusive newsletters, commenting, and virtual events with our leading journalists
Already have an account? sign in
Join our new commenting forum
Join thought-provoking conversations, follow other Independent readers and see their replies