The Independent's journalism is supported by our readers. When you purchase through links on our site, we may earn commission.
Woman dies after being given turmeric injection as part of naturopath treatment
Jade Erick, 30, has cardiac arrest caused by adverse reaction to intravenous solution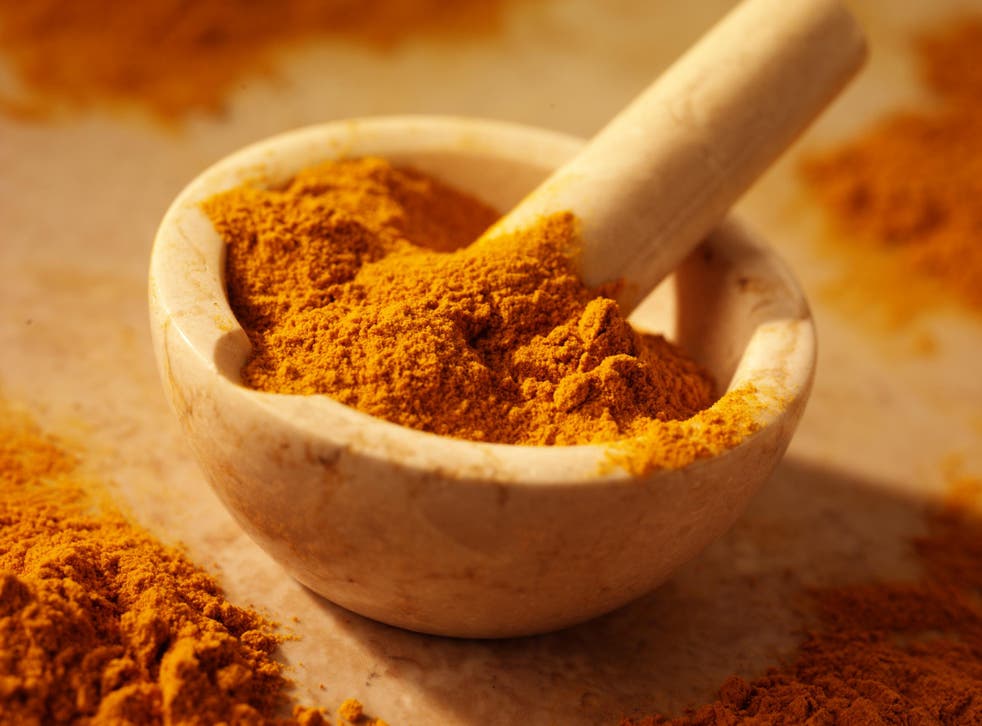 A woman has died after receiving an injection of turmeric from a naturopath.
The common spice, used in curries, was partly responsible for the death of 30-year-old Jade Erick from San Diego in California, ruled a medical examiner.
Ms Erick suffered a cardiac arrest caused by an adverse reaction to a turmeric solution administered intravenously.
A friend of hers told a local news channel she was interested in natural healing and her eczema had recently flared up, which could have led her to seek treatment.
Turmeric is grown throughout India and in other parts of Asia and Central America. It is similar to ginger and its root can be ground into an aromatic yellow powder.
It has been used in traditional South Asian medicine for centuries for many conditions, and is often taken as a dietary supplement for conditions such as arthritis and stomach problems.
The plant, and especially a chemical found in it called curcumin, is recommended as a natural treatment by a number of alternative lifestyle blogs.
The top 12 most popular spices

Show all 12
One site called Dr Axe has published an article titled "10 turmeric benefits: Superior to Medications?" that has been shared on Facebook more than 90,000 times.
It says: "When examining the research, turmeric benefits go beyond that of these 10 drugs: anti-inflammatory drugs; anti-depressants; chemotherapy; anti-coagulants (aspirin); painkillers; diabetes drugs; arthritis medications; inflammatory bowel disease drugs; cholesterol drugs; steroids".
And a headline on the site althealthworks.com says: "Intravenous curcumin – Why it may be the best way to use turmeric yet for cancer, chronic inflammation and much more."
Research has been conducted into the medical properties of turmeric but studies don't strongly support naturopathic claims that it may help reduce inflammation.
A number of studies have shown that curcumin does have anti-cancer effects, according to Cancer Research UK, but the organisation says that more clinical trials are needed before any conclusions can be drawn.
"Turmeric used in cooking is very safe. But we don't know how safe curcumin is when used for medical reasons," the charity said on its website.
"So far, research studies seem to show that it causes few or no side effects. But we don't know much about the side effects of taking it in large amounts to treat or prevent cancer."
Spicer on the healthcare bill: The team have left everything on the field
A one-hour intravenous infusion of turmeric in San Diego costs around $200 (£160), reported Forbes.
Local naturopathic doctors, who sell oral turmeric pills, told NBC they had not treated Ms Erick.
"Turmeric has been used for centuries and it's got many great properties, among them, one of most powerful anti-inflammatories we know of," Hadas Hilewitz told the broadcaster.
Register for free to continue reading
Registration is a free and easy way to support our truly independent journalism
By registering, you will also enjoy limited access to Premium articles, exclusive newsletters, commenting, and virtual events with our leading journalists
Already have an account? sign in
Register for free to continue reading
Registration is a free and easy way to support our truly independent journalism
By registering, you will also enjoy limited access to Premium articles, exclusive newsletters, commenting, and virtual events with our leading journalists
Already have an account? sign in
Join our new commenting forum
Join thought-provoking conversations, follow other Independent readers and see their replies