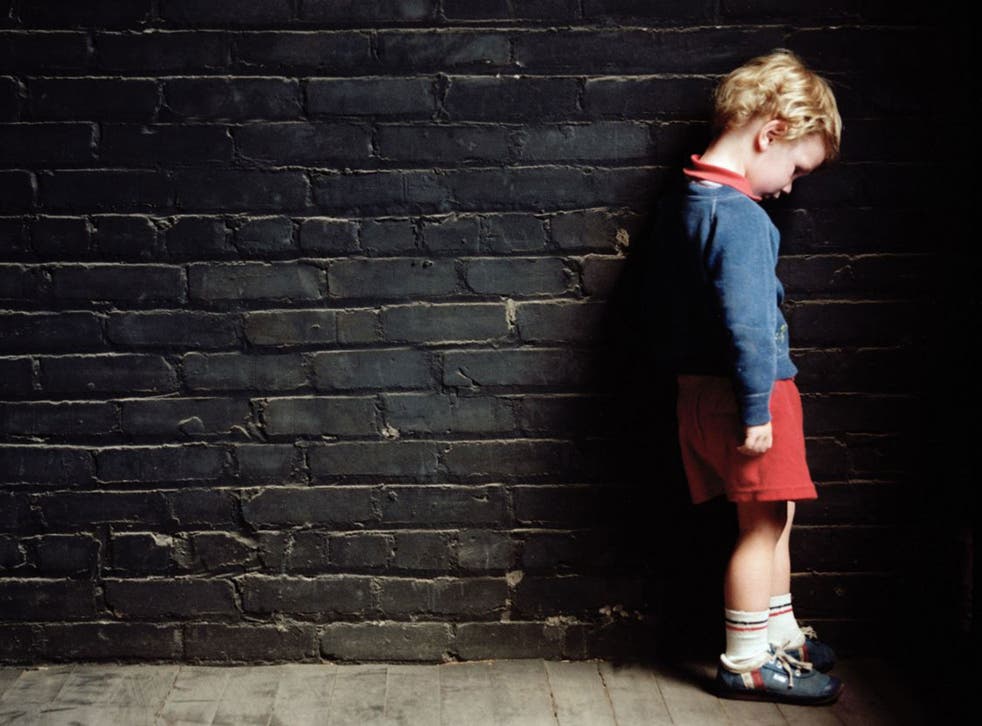 Women can abuse children too - and society must confront it
As ChildLine reveals that more than one in 10 callers report bullying or sexual advances by females, one victim tells his family's story
Bill Jenkins is familiar with people assuming that women are incapable of harming children. His childhood was defined by the sexual and physical abuse meted out by his foster mother – but all the signs of his distress were ignored.
"I was eight or nine when the physical abuse turned sexual," he recalls. "It was at bath time – but her in the bath, not me. It was inappropriate washing and touching and I didn't have an understanding of what was going on. Not at all. I was a kid. It was about making me do things that gave her more power.
"There were lots of signals about unhappiness and what was going on, but nobody did anything. I remember when I was six, I'd been beaten so badly on my back, the whole of my back was bruised and the primary school teacher, Miss Cross, saw it and did nothing. That was the way it was."
He ran away four times. At 12, he even cycled from Chichester to London to see his father, who sent him back the next day. But nobody checked what was going on.
Now 60 and a successful tech entrepreneur living near Slough in Berkshire, Mr Jenkins hopes his story will help to wake people up to the idea that women, not only men, sexually harm children.
New figures reveal the current scale of sexual abuse of children committed by women. More than one in 10 calls to ChildLine reporting sexual abuse over the past year were from children who had been harmed by women.
In all, there were 762 counselling sessions where the abuser was female – compared with 6,004 where the perpetrator was male. NSPCC research from 2005 found that women were responsible "for up to 5 per cent of all sexual offences committed against children" but the latest figures suggest the true proportion could be much higher.
Jon Brown, head of the NSPCC sexual abuse programme, said: ""The ChildLine calls we get indicate it's a bigger scale than we thought. It's not on a par with male offending but it's probably higher than 5 per cent. These worrying figures show the need for much better understanding of female sexual abuse and the importance of looking for warning signs; and the need for appropriate treatment programmes, both for victims and perpetrators."
He believes that women are often more able to hide abuse because society finds it harder to accept they are capable of it. "It's harder to detect because of societal attitudes. Also, women are more involved in primary intimate care of children than men, so, if they are motivated and or coerced to commit sex offences, it can be harder to detect because of the significant amount of time that women have alone with children."
Time alone as his carer was what made it so easy for Mr Jenkins's foster mother to harm him. "There isn't a day that went past that I wasn't frightened," he remembers. "That horrible sinking feeling in your stomach every time I would go home. Not knowing what mood she was going to be in, whether I was going to be in trouble for this or that."
By the time he was three, his birth mother was in a mental institution and his father had left, leaving him and his siblings wards of the court. They went through "three or four" foster homes before settling in Chichester with the family who would go on to house and abuse him until he left as a teenager.
For him and his siblings, it was the mental rather than physical harm that did most damage. "The mental abuse went on and on and on. 'You're worth nothing', 'You're useless', 'You're going to be nobody.'
"The mental abuse was such that, aged 11, my brother woke up one morning and had forgotten completely how to read and write. He had to start again. You tell me: what sort of abuse causes the brain of an 11-year-old boy to shut down?"
Ultimately, the abuse spurred him on. "To some degree, I believe, in some insane way, I have been successful because I have been driven to prove to people who don't exist any more – they're dead – that I wasn't going to become what they said I was."
Now dedicated to preventing abuse, Mr Jenkins founded Securus Software 12 years ago, which protects children by taking computer screenshots when key terms are typed in that could indicate bullying or abuse. The software is now used in 3,500 schools for two million children, as well as by half of Britain's police forces to monitor sex offenders' computers. This, he says, "only scratches the surface".
What Mr Jenkins wants is for society to confront what some women are capable of. "Everyone sweeps it under the carpet, 'No, no, no! Women can't do that'," he says. "Excuse me: yes, they can."
Join our new commenting forum
Join thought-provoking conversations, follow other Independent readers and see their replies