Women launch class action against 'target obsessed' NHS trust
More than 200 women were treated by a consultant who was allowed to continue working despite admitting to bosses he was 'overwhelmed' by work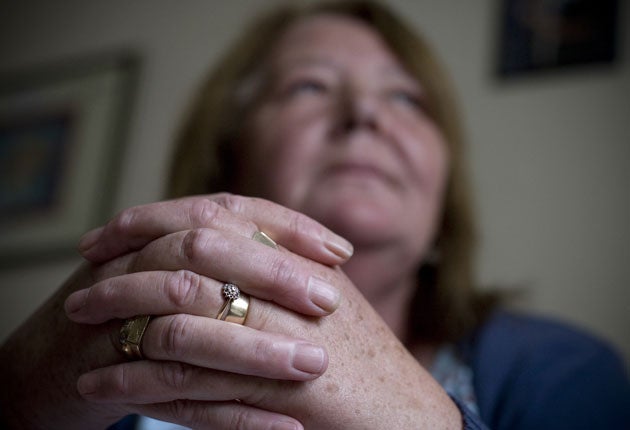 More than 200 women are bringing a landmark legal action against a leading NHS hospital after a consultant who told bosses he felt overwhelmed by his workload was allowed to continue working.
Liverpool Women's Foundation NHS Trust faces one the largest class actions in British medical history after a series of reports said management and safety failures allowed consultant George Rowland to perform inappropriate surgery on women with incontinence problems.
The uro-gynaecologist operated on some 1,500 women between 2000 and 2007 while working at the Aintree Centre for Women's Health, part of Liverpool Women's Hospital since 2000.
Independent experts commissioned by the trust found that he over-diagnosed women as suffering from stress incontinence – involuntary release on laughing – and performed unnecessary operations on them. Many women underwent major procedures that were not needed and have been left with worse incontinence and in chronic pain.
Mr Rowland told investigators he was concerned about his own capabilities as long ago as 2002. He repeatedly approached his supervisor, medical director Dr David Richmond, for help, saying that he felt "isolated" and "overwhelmed". He asked for a specialist nurse and the opportunity to discuss cases regularly with colleagues at the main hospital, but these requests were not met until 2007.
Over the same period, he and other senior colleagues repeatedly raised concerns about inadequate staffing levels and overcrowded clinics. Despite this, the trust was rated highly by regulators throughout. One of the critics, Dr Peter Bousfield, was pushed into early retirement with a gagging clause attached to his settlement.
Lawyers acting for the women and patient safety campaigners say independent reports prove trust managers ignored Mr Rowland's pleas for help, and had inadequate safety and quality checks in place because they were obsessed with meeting government targets and achieving prestigious foundation trust status. He is currently suspended by the trust, which has asked the General Medical Council to investigate. The number of patients suing the trust could double after investigations revealed problems with almost 30 per cent of his cases.
Irene Connor, 54, was one of his patients. She suffered from the uncomfortable need to urinate frequently and urgently but was wrongly diagnosed and underwent surgery for stress incontinence in October 2006. Then a severe undiagnosed post-surgical infection triggered a full-blown psychosis, which led to Mrs Connor being sectioned. She needed so much time off work to recover that she lost her job with the fire service.
Mrs Connor (not her real name) said: "I used to have a great job. I was confident and stoic, but I've been left with flashbacks and panic attacks and have lost my confidence, all because of an operation I didn't need. Mr Rowland's supervisors should have spotted he was struggling and given him support, rather than focus on targets."
Lawyers representing women bringing the claim and those for the trust are now working together on a landmark agreement that will reduce legal costs and minimise distress for the women. Each case will be assessed by an independent panel of experts.
Lead solicitor Ian Cohen from Goodmans in Liverpool said yesterday: "There have been devastating, life-changing outcomes for many patients who underwent surgery at a time the trust was more obsessed with targets than patient safety. Because the trust looked back only as far as 2005, we think there could be many more women out there who simply believe their problems were unavoidable."
The trust insists it always acted in a timely and decisive manner based on the information it had. "Patient safety and providing high-quality care has always been and will continue to be the trust's number one priority," said Erica Saunders, its director of corporate affairs.
But Peter Walsh, chief executive of Action against Medical Accidents, said: "Although the practice of Mr Rowland needs to be closely scrutinised, what most concerns us here is the way patient safety was compromised for so long in spite of all the warning signs."
Mr Rowland could not be reached for comment yesterday.
Case study: 'I'm worse off now than when it all started'
Margaret Murphy, 56, had her last operation in October 2007
"I started to be incontinent when I coughed or sneezed after my hysterectomy in 2000, so I was referred to Mr Rowland. He did a whole lot of tests and my first bladder operation in 2003. It made things worse: I started to be incontinent at other times as well. I was having lots of lower back and stomach pain, and felt so self-conscious about it that I had another operation, this time major surgery through my stomach. Now I am incontinent all the time and have gone from having a stress bladder to an overactive bladder.
"It's horrible. You worry about smelling. I don't go out unless I know there will be a toilet close by. I wish I hadn't had any of the operations because I'm worse off than when it all started. I am so shocked about all this as you could not have wished for a nicer doctor than Mr Rowland. He had such a nice bedside manner."
Join our commenting forum
Join thought-provoking conversations, follow other Independent readers and see their replies