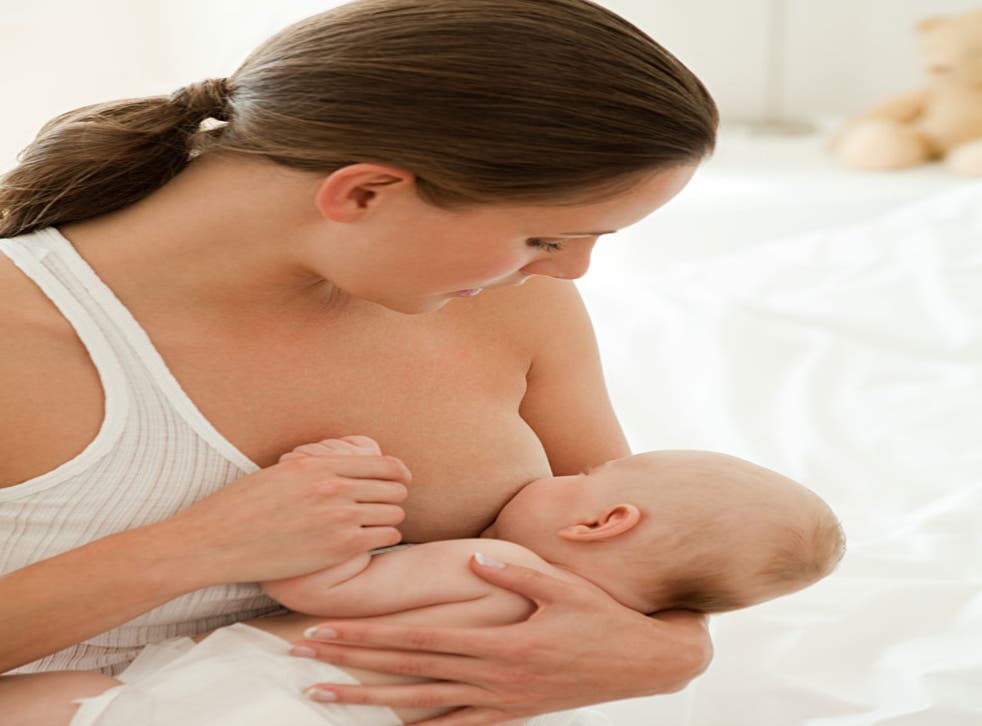 Women 'pressured' to breastfeed babies
For decades women have been cajoled to breastfeed their babies with slogans such as "breast is best." Now researchers have criticised the approach, saying it is "idealistic" and "sets parents up to fail", and that greater recognition of the multiple demands new parents face would reap greater dividends.
Official advice, backed by the World Health Organisation, is that mothers should breastfeed their babies exclusively for the first six months.
Few succeed. In the UK, only 1 per cent of babies are exclusively breastfed at six months. Eighty-two per cent of mothers start breastfeeding, but two-thirds stop within six months.
Breastfeeding boosts the baby's immune system and protects against infections, reduces the risk of asthma and eczema in childhood, and of diabetes, high blood pressure and obesity in adulthood.
Its benefits are well established and understood. But it is being pushed on an "all or nothing" basis, which fails to take account of the wider needs of families and of the women themselves.
The finding, by researchers from the University of Aberdeen who conducted 220 interviews with mothers, their partners and others, is certain to provoke controversy. Breastfeeding is among the most hotly-debated topics in child rearing and the editor of BMJ Open, which published the study today, warns readers not to jump to the conclusion that it is "anti-breastfeeding."
The researchers contrast the idealism of the professionals with the realism of the women and their families.
A mother who feeds her baby on demand is the ideal, but in reality sharing responsibility for feeding allows partners, grandparents and others an opportunity to bond with the baby.
Some parents reported feeling pressured to breastfeed and even regarded its promotion as propaganda. They felt the culture was "all or nothing" rather than "try it and see" and did not want to be "set up to fail."
Many new parents spoke about "getting the baby into a routine" and "getting back in control of their lives" which often conflicted with the time needed to breastfeed.
Gail Johnson, education and professional development adviser at the Royal College of Midwives, said a shortage of midwives left some women feeling unsupported with breastfeeding.
The authors suggest changing the message from "breastfeed exclusively for six months" to "breastfeed as long as you can and introduce solid foods as close to six months as possible."
Case study: 'Breast may be best, but it's by no means easy'
"I sniggered at the prospect of a breastfeeding class. What could come more naturally than feeding your child? Fast forward to 5am in the post-natal ward, knackered, drugged, trying to get this strange ball of flesh to latch on to swollen nipples, and reality struck. Breast might be best, but it's by no means easy.
"It can hurt; it's physically draining, and constant. It means leaking and chapped nipples, industrial bras, and if you're going back to work, pumping in the loo at lunchtime to keep up your supply. It took a local support group and antibiotics (for mastitis) to get me through the first month.
"I did eight months, supplementing with a bottle after three so my partner could do the odd night feed. I'm glad I did my time, but I can see why many women opt for the bottle."
Charlotte Philby, 28, lives in north London with Rosabel, 15 months
Register for free to continue reading
Registration is a free and easy way to support our truly independent journalism
By registering, you will also enjoy limited access to Premium articles, exclusive newsletters, commenting, and virtual events with our leading journalists
Already have an account? sign in
Join our new commenting forum
Join thought-provoking conversations, follow other Independent readers and see their replies