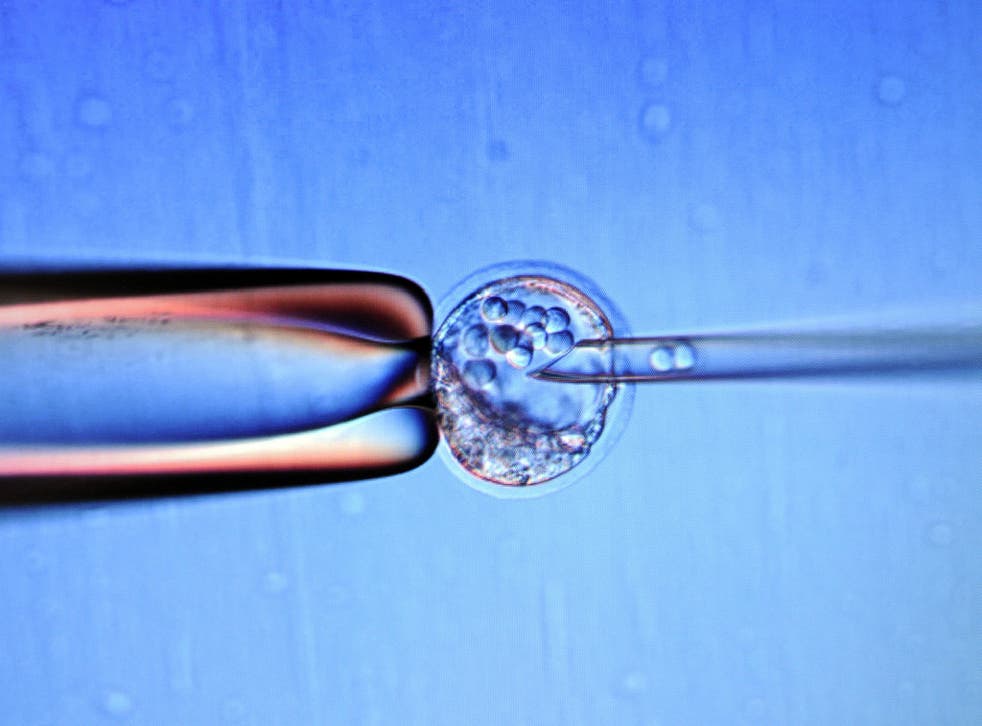 Women who want children in their 50s should be allowed to freeze their eggs, say experts
The number of women giving birth in their fifties has more than doubled since 2008
Healthy women who wish to delay starting a family until they are in their forties and fifties should be allowed to freeze their eggs in treatments currently reserved for cancer patients, international fertility experts have said.
Advances in medical techniques and the growing trend in the developed world to put off having a baby until later in life could see the treatments become an insurance policy against age-related infertility in older women.
It could also lead to a dramatic reduction in the need for IVF and other artificial reproductive techniques as well as stemming the soaring demand for egg donation.
In England, the number of women giving birth in their fifties has more than doubled since 2008 while one mother in 25 is now aged 40 or above.
Writing in The Lancet, a trio of leading clinicians said that there was no evidence of an increase in the incidence of birth defects among mothers who had frozen their eggs ahead of cancer treatment.
Meanwhile, dozens of patients who have undergone ovarian tissue transplants went on to have healthy births.
The idea comes despite mounting concern over birth complications in older mothers such as miscarriage or ectopic pregnancy and research which suggests that women older than 40 are nearly four times more likely to require emergency caesarean sections compared to those in their twenties.
The American Society for Reproductive Medicine and the European Society for Reproductive Medicine have both warned against rolling out the procedures to healthy women until more evidence on the safety and cost- effectiveness was produced as well as the potential psychological impact.
Dr Ana Cobo, the head of the cryobiology unit at IVI Valencia in Spain, and her fellow authors acknowledged that using the two techniques to expand the reproductive lifespan of women wishing to delay childbearing or the onset of menopause would provoke "argument and controversy".
They warned that there was a "great risk" for women who took the success of the procedures for granted. But they said that oocyte cryopreservation – egg freezing – in healthy young women, while not currently widespread, had a "clear future" especially in countries that were suffering from low birth rates.
"Both these techniques could also help women to overcome future infertility and may counter the increasing need for egg donation," Dr Cobo said.
Professor Dominic Stoop, director of the Centre for Reproductive Medicine at UZ Brussels in Belgium, said 2,000 babies had been born from frozen eggs with no evidence of an increase in birth defects.
In 2004 a Belgian former cancer patient became the first to give birth following the transplantation of ovarian tissue seven years after it was removed by surgeons ahead of chemotherapy treatment.
Since then there have been 37 healthy births to patients using the technique.
Register for free to continue reading
Registration is a free and easy way to support our truly independent journalism
By registering, you will also enjoy limited access to Premium articles, exclusive newsletters, commenting, and virtual events with our leading journalists
Already have an account? sign in
Register for free to continue reading
Registration is a free and easy way to support our truly independent journalism
By registering, you will also enjoy limited access to Premium articles, exclusive newsletters, commenting, and virtual events with our leading journalists
Already have an account? sign in
Join our new commenting forum
Join thought-provoking conversations, follow other Independent readers and see their replies