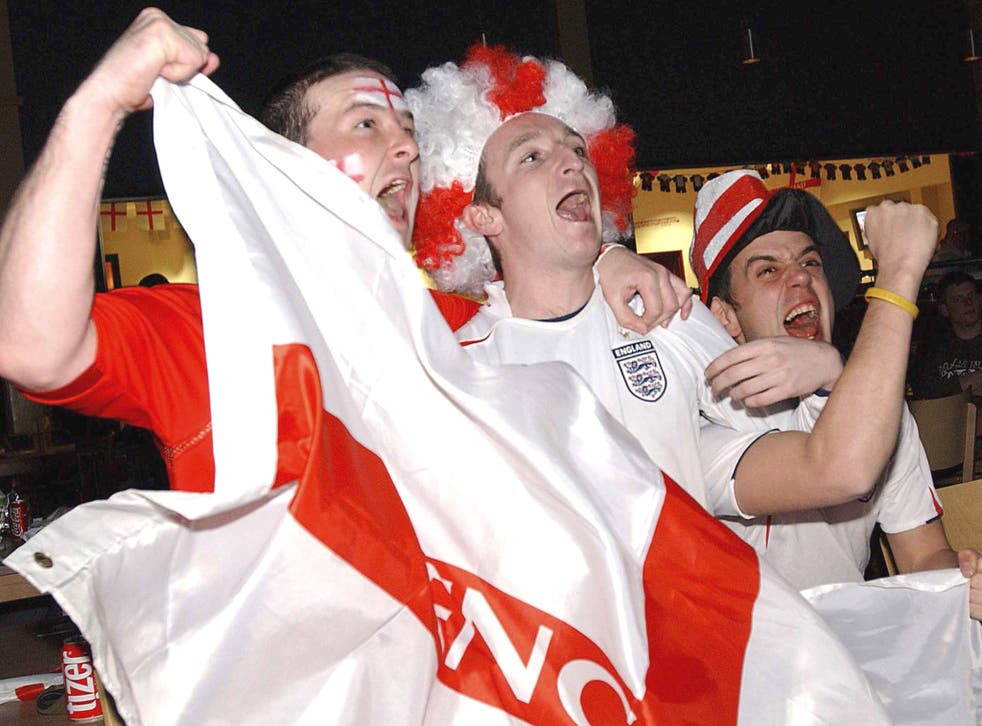 World Cup pub hours 'are not sensible for A&E'
Extending pub opening hours for England's World Cup games will be "unwelcome" for A&E departments and sets a worrying precedent for future sporting events, the country's leading emergency doctor has said.
Pubs and bars in England and Wales will be allowed to open until 1am for England matches that kick off at 8pm or later. The Government initially refused to loosen licensing laws but changed its position following an intervention by the Prime Minister.
However, Dr Clifford Mann, president of the College of Emergency Medicine, warned that the consequences of alcohol abuse would be seen by A&E departments around the country.
While the decision to open late was hailed by the drinks industry as "a victory for common sense", Dr Mann said that, while popular, the plans were not "sensible".
"British society does not deal well with alcohol, and as a consequence it pays a very high price in terms of lives damaged and healthcare costs," he said.
A recent study found that A&E admissions due to assaults, "often associated with alcohol use" went up by more than a third during the 2010 World Cup, and previous tournaments have had a similar impact.
The 2003 Licensing Act gives the Government powers to relax licensing laws on occasions of "exceptional international, national or local significance", which have previously been used just twice, for the Queen's diamond jubilee in 2012 and the royal wedding in 2011.
But writing in the British Medical Journal, Dr Mann said that exercising the powers for the group stages of the World Cup was not justified and could normalise a looser approach to licensing during sporting events.
"This temporary relaxation of the licensing laws is unwelcome, as it sets a precedent that those with vested interests can use to encourage the exception to become the norm," he said.
He urged the Government not to take similar steps during the Rugby World Cup, which will be hosted in England and Wales next year.
A Home Office spokesperson said: "We launched a consultation on extending licensing hours for England matches during the World Cup. The majority of respondents were in favour of extending the licensing hours."
Register for free to continue reading
Registration is a free and easy way to support our truly independent journalism
By registering, you will also enjoy limited access to Premium articles, exclusive newsletters, commenting, and virtual events with our leading journalists
Already have an account? sign in
Register for free to continue reading
Registration is a free and easy way to support our truly independent journalism
By registering, you will also enjoy limited access to Premium articles, exclusive newsletters, commenting, and virtual events with our leading journalists
Already have an account? sign in
Join our new commenting forum
Join thought-provoking conversations, follow other Independent readers and see their replies