World Health Organisation recommends that all gay men should take antiretroviral medicine to halt HIV epidemic
Studies show that antiretroviral drug use can reduce the chance of passing on HIV by up to 92 per cent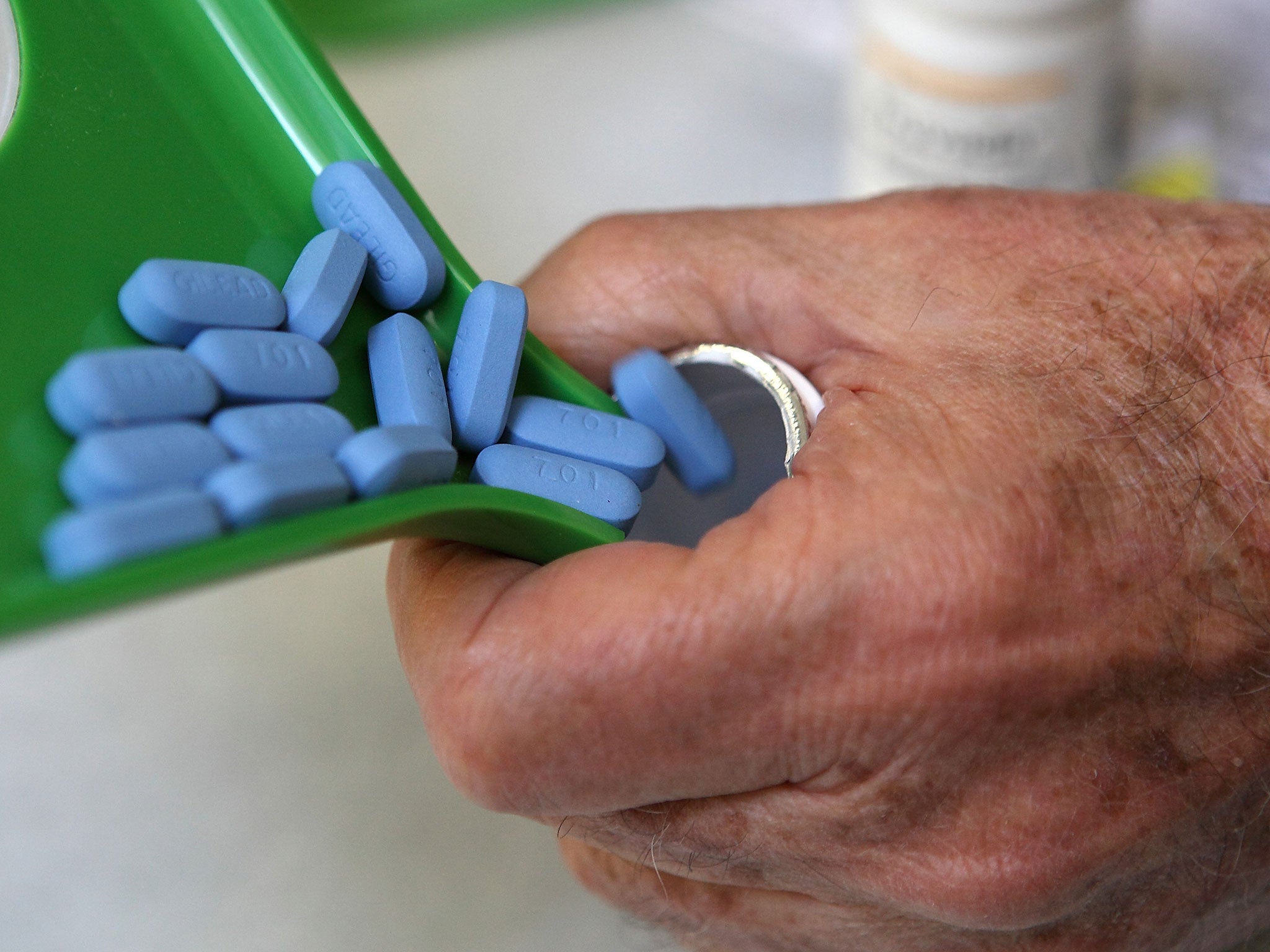 The World Health Organisation has announced for the first time that all men who have sex with men should take antiretroviral drugs, in a bid to try and contain the growing rates of HIV in gay communities around the world.
In a report published on Friday, the WHO made "strong recommendations" that all men who have sex with men should seriously consider taking antiretroviral medicine "as an additional method of preventing the HIV infection from spreading", even if they haven't got the virus themselves.
The report says that in addition to other forms of protection like condoms and regular testing, increased use of antiretroviral drugs in the gay community could have a significant impact in stopping the spread of HIV and could prevent a million new infections in the next ten years, according to the WHO.
In the report, it says that homosexual men are 19 times more likely to have HIV than the rest of the population, and it is believed that encouraging gay men to take the antiretroviral medicine could decrease this significantly.
Some scientists predict that the antiretroviral drug use for all gay men could lower the spread of HIV by 20 to 25 per cent.
Speaking after the release of the report, Gottfried Hirnschall, who heads WHO's HIV department, said that they were seeing an "exploding epidemic" when it came to HIV rates in the gay community around the world.
He said this was largely down to a more relaxed attitude to HIV, which were the result of new drugs that made it possible to live with the disease.
He said that antiretroviral drugs could help stop this growth and supported the WHO's recommendations.
A number of studies looking into the impact antiretroviral drugs have on preventing the transmission of HIV have shown that those who regularly take the drug have a significantly smaller chance of contracting or passing on the virus.
The Pre-Exposure Prophylaxis as HIV Prevention Among Men who Have Sex with Men (Iprex) study published in 2010, the most in-depth study into this area, found that the use of antiretroviral drugs could reduce the risk of infection in men who have sex with men by up to 92 per cent.
As well as looking at how to best prevent the spread of HIV in the gay community, the report also focussed on other high-risk groups including transgender women, sex workers and people that inject drugs.
According to the study, transgender women and those that inject drugs are 50 times more likely to catch HIV, while sex workers are 14 times more likely to get the disease when compared with the rest of the population.
The report recommended that national agencies that deal with preventing the spread of HIV should spend more time focusing on these groups as they account for just under half of all new HIV infections worldwide.
Join our commenting forum
Join thought-provoking conversations, follow other Independent readers and see their replies