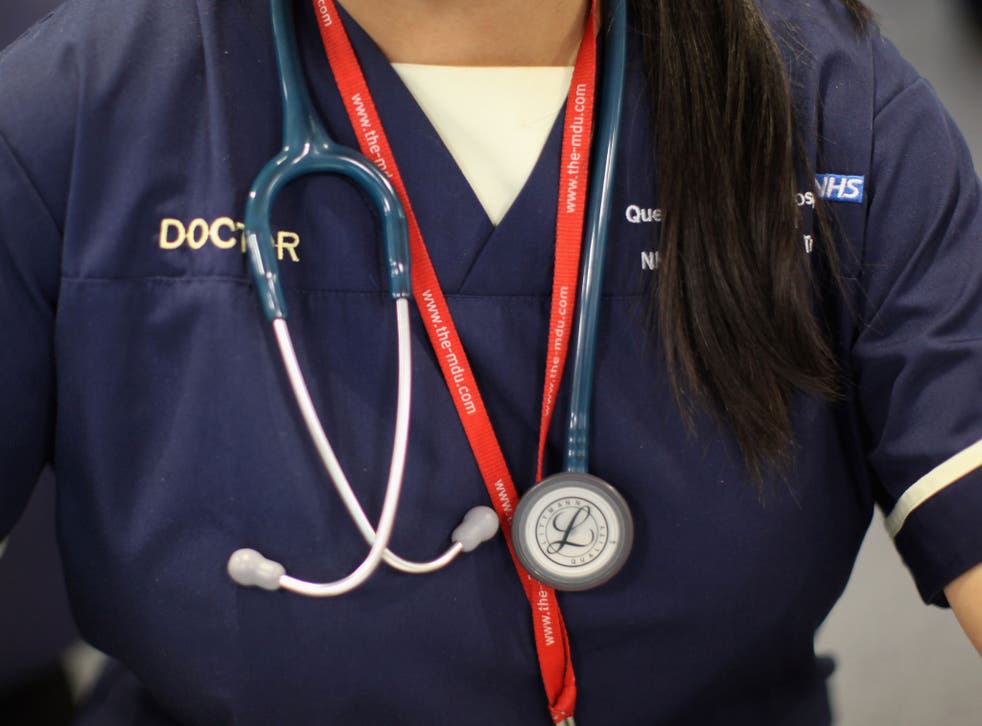 World's largest private healthcare company HCA plans expansion into NHS
The world's largest private healthcare company co-owned by the assets management firm whose profits helped fund Mitt Romney's presidential campaigns is looking to expand further into the NHS, according to newly published documents by the Competition Commission.
The Hospital Corporation of America (HCA) already caters for around half of all private patients in London and runs three joint NHS ventures, renting building space from public hospitals for exclusively private treatment. HCA told the commission's ongoing investigation into the private healthcare market that it wants more NHS partnerships.
Although Mr Romney stepped down as the head of Bain Capital in 1999, he received a share of the profits in 22 new funds created by the firm during the next 10 years as the company's assets grew 20-fold. The governor of Massachusetts negotiated a retirement agreement with Bain that has paid him a share of its profits ever since, bringing the Romney family millions of dollars in income each year aiding his political aspirations. The information was revealed after Romney was forced to publish his financial disclosure documents during the 2012 presidential campaign.
Merrill Lynch, Kohlberg Kravis Roberts and Bain Capital completed its $31.6bn acquisition of HCA in 2006. They invested $1.2bn each with borrowed money for the rest. Financial analysts predict the private equity firms will eventually treble their initial investment by the time they sell all their shares - a process they have begun with Bain and KKR selling $2.5bn worth of stock in March.
HCA International Ltd, its UK arm which runs the Harley Street Clinic and Portland Hospital among other significant institutions, has more than doubled in size since 2006, when its profit before tax was £30m. By 2011 that figure had grown to £61.7m, according to the company's latest accounts, of which it paid £14.4m in tax. Its turnover has risen from £217m to £353m while the highest paid director's salary also doubled from £900,000 to £1.8m in the same period.
The size and ambition of the firm is revealed in the commission's report, Private healthcare in central London: horizontal competitive constraints, which shows that nine of the 10 NHS Trusts with the highest revenue from private patients are located in the capital: HCA caters for almost half of all private patients in central London and between 30-40 per cent in Greater London. For critical care the central London figure rises to 72 per cent.
HCA's three joint 'NHS Ventures', all providing cancer care, are located at University College Hospital London (UCH), Queen's Hospital in Romford, Essex, and The Christie NHS Foundation Trust in Manchester. Regarding the ventures, otherwise known as NHS Private Patient Units (PPUs), HCA told the commission it was "looking for more partnerships".
Finding itself with two spare wards after it opened in December 2006, Queen's has rented one of them to HCA since February 2010 and the company rents the 5 floor of UCH for its private cancer centre.
The value of private healthcare for NHS acute trusts grew by 5.3 per cent in 2011-12, compared with the previous year, when it increased from £448m to £471m.
HCA's website states: "HCA NHS Ventures provides continually high-quality treatment, within state-of-the-art facilities, supported by the latest technology and the infrastructure of large NHS hospitals. Although these joint ventures are with NHS Trusts, patients are treated in an exclusively private setting."
Several medical insurers told commission investigators of their "serious concerns about the lack of competition in central London, and in particular about the strong position of HCA" as insurer spending on HCA hospitals increases.
The report added: "AXA noted that NHS Trusts which outsourced management of their private facilities were attracted to bidders who were likely to generate the most income for the Trust, which it suggested tended to be the high cost providers such as HCA."
AXA, the second biggest insurer behind Bupa, said HCA's plan to take over Guy's and St Thomas's NHS PPU, which could otherwise emerge as a competitor to HCA's London Bridge Hospital, as an example of it stifling competition. HCA is preferred bidder for a 25-year tender.
Insurer WPA "expressed a concern that when HCA took over the running of an NHS PPU they tended to be much more expensive", the commission's report added.
The Health and Social Care Act, which came into effect in April, has been criticised for making it much easier for private healthcare providers to strike deals with the NHS and pave the way towards a US-style healthcare system.
New independent think tank Centre for Health and the Public Interest (CHPI) published a report this week (Wed) warning that "the introduction of greater use of for profit providers as a result of the Health Act is likely to substantially increase the amount of healthcare fraud in the NHS".
It named HCA in a list of several American health firms that have settled fraud cases in the US. The report, Healthcare Fraud in the new NHS market – a threat to patient care, concluded that new system "will result in less money for patient care when funds are already scarce in the NHS".
The CHPI report found the use of payment-by-results contracts with private providers was providing opportunities for 'upcoding' - with patients categorised as having more serious conditions than they actually have. It said: "The risks to the English NHS are increased by the fact that some companies entering the new NHS market have settled major fraud cases in the US."
HCA had to pay more than $1.7bn in fraud settlements in the US in 2003 after admitting 14 felonies, the report stated.
Health policy academic Colin Leys, co-author of the report, said: "The use of Payment by Results contracts with private providers in the new NHS market provides significant opportunities for making fraudulent claims. Where NHS hospitals have maximised income by overcharging since the introduction of Payment by Results, in the past, the funds did not leave the NHS, whereas any overcharging by private providers will see funds shifted away from patient care to corporate profits. Private providers also have an incentive to overcharge because company law requires them to maximise the return to shareholders."
According to a New York Times investigation, the secrets of HCA's rapid growth included getting more revenue from private insurance companies, patients and national social insurance programme Medicare through "much more aggressive billing", reducing expenses and finding new ways to reduce the cost of its medical staff which led to conflict with doctors over patient care.
Kidney specialist Dr Abraham Awwad told the newspaper: "Their profits are going through the roof, but unfortunately it's occurring at the expense of patients."
Christina McAnea, head of health at the union UNISON, told the Independent: "HCA is not the only private company queuing up to get a lucrative slice of the NHS budget. Starved for cash hospitals will increasingly go down this route in an attempt to bridge the gap between the rising cost of healthcare and shrinking NHS budgets. However, transparency and accountability will suffer. Private companies are not subject to Freedom of Information legislation and concerns have been raised that fraud will increase - HCA's parent company has already been found guilty of fraud in the US."
HCA argued that London was one of the most competitive parts of the UK and that its medical facilities were world class with high patient satisfaction. Last week an independent audit of patient satisfaction at HCA's hospitals and joint venture NHS private patient units broke records for high levels of approval by patients, a company press release said.
A spokesperson for the company added: "Unlike many other UK private hospital groups, HCA does not routinely provide care for NHS funded patients.
"HCA's NHS Ventures business is focused on running the private patient units in NHS hospitals on behalf of the NHS. The NHS PPUs we run have generated additional income for the NHS. We share the income of our private patient work with our partner NHS Trusts so that it can be invested back into more care for NHS patients."
"HCA provides high quality, often complex, care for private patients from our London hospitals treating people from the UK and across the world. HCA hospitals are part of London's position as a global centre of healthcare excellence, competing with New York, Singapore, Thailand, and Germany."
Register for free to continue reading
Registration is a free and easy way to support our truly independent journalism
By registering, you will also enjoy limited access to Premium articles, exclusive newsletters, commenting, and virtual events with our leading journalists
Already have an account? sign in
Register for free to continue reading
Registration is a free and easy way to support our truly independent journalism
By registering, you will also enjoy limited access to Premium articles, exclusive newsletters, commenting, and virtual events with our leading journalists
Already have an account? sign in
Join our new commenting forum
Join thought-provoking conversations, follow other Independent readers and see their replies