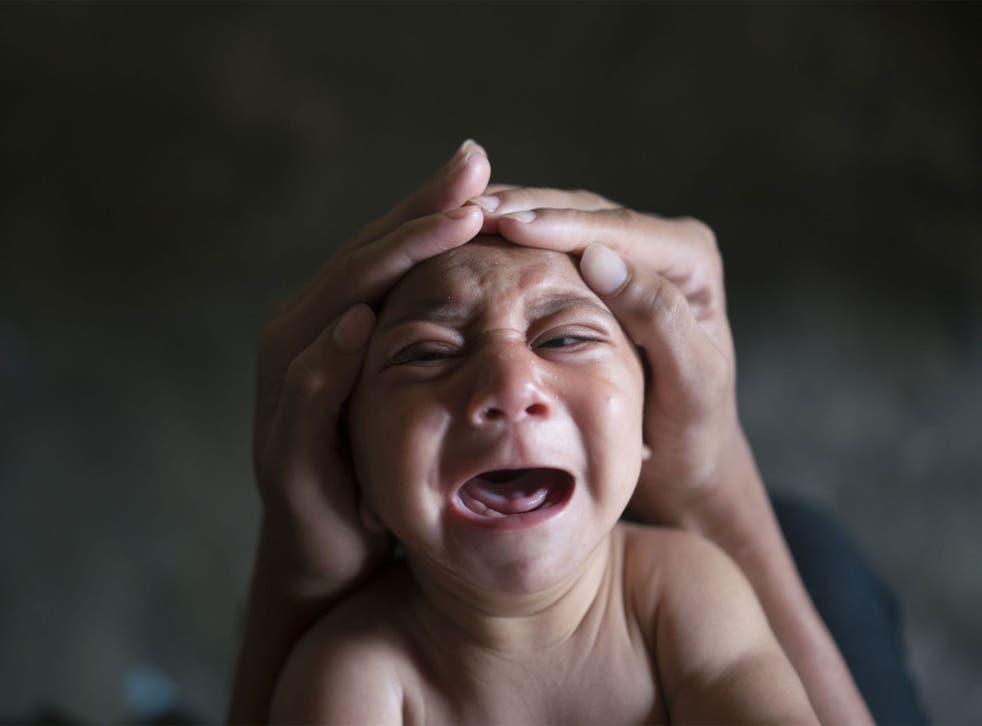 Zika virus: What is it, what does it cause and how bad can it get?
The Big Question: Everything we know about the disease sweeping through the Americas
Why are we asking this now?
The Zika virus has been around for more than 60 years - but it is only in the past year that scientists and health experts have become seriously worried about it.
In the past few weeks, the disease has gone global. This week, experts warned Europe should be prepared for the virus to spread through the continent in the summer. The US is also increasingly at risk, with Florida declaring a state of emergency on Wednesday.
So, how long have we been worried about it?
Long since regarded as localised and relatively harmless, a massive outbreak that started last year in Brazil (see the chart below) brought it sharply into focus because of emerging links to microcephaly - a congenital disorder that can shrink unborn babies' brains and heads and reduce life expectancy.
Since April, the virus has spread quickly. There have been confirmed cases affecting more than a million people so far.
Transmission is currently active in at least 30 countries across the Americas, Pacific islands and Cape Verde, while Zika has also appeared in Australia, Ireland and several other European countries after tourists were infected abroad.
There is no known cure or vaccine.
The virus was believed to be exclusively spread by mosquitos until authorities in the US reported a patient had caught it through sexual contact.
The World Health Organisation (WHO) has described it as having potentially "explosive pandemic potential" and the authority has declared a global public health emergency on 1 February.
What is it exactly?
Zika is a mosquito-borne disease that normally has symptoms similar to the dengue and chikungunya viruses, which are spread by the same genus of insect.
Named after the Zika Forest near Lake Victoria in Uganda, where it was first isolated in 1947 from a captive monkey, it has since spread across equatorial Africa and, more recently, to Asia, Pacific Polynesia and now South America, but only 14 "sporadic" human cases were detected until 2007.
That was when the first documented outbreak of the disease occurred on the Pacific island of Yap.
At that time, the virus was not considered to be dangerous as only mild symptoms were recorded and there was no link made to birth defects or microcephaly.
Another outbreak in French Polynesia in 2013 also caused little concern but transmission that started in Brazil last year, as well as in Cape Verde, has been linked to brain damage to foetuses that can cause lifelong cognitive and health problems.
How far could it spread?
Zika has affected almost 30 countries already, mainly in the Americas. The current outbreak started in Brazil, where almost 4,000 cases have been reported since last May.
Another outbreak began in Cape Verde, an archipelago off the north-west coast of Africa, in September. Almost 5,000 cases had been recorded there by the end of December.
Officials in Ireland confirmed a man and a woman in the country caught the infection abroad and have since recovered.
Dr Zsuzanna Jakab, the WHO regional director for Europe, said there were no known cases of transmission within Europe so far but added that could change with the onset of warmer weather.
"Every European country in which Aedes mosquitos are present can be at risk for the spread of Zika virus disease," she said.
"A number of travellers infected with Zika have entered Europe, but the disease has not been transmitted further, as the mosquito is still inactive. With the onset of spring and summer, the risk that Zika virus will spread increases."
The big concern is that it will spread unchecked - and WHO has confirmed it has potentially "explosive potential".
Dr Jakab added that a "combination of broad geographical distribution of mosquito species that can transmit the virus, the absence of immunity against the virus throughout the world and lack of both a vaccine and rapid, reliable diagnostic tests raises concerns that Zika virus disease will spread globally".
Speaking to The Independent, University of Lancaster lecturer and virologist Dr Derek Gatherer said stagnant water, poverty and urban design played a part in transmission.
"There's a real North-South divide here between poor and rich countries," he said.
"The disease has been in Mexico since the start of December but it seems to have stopped at the American border, almost as if it hasn't been allowed across."
Dr Gatherer explained that the nature of international travel means we should now expect Zika to "turn up all over the place", but that there was no reason to believe it will spread once it reaches the West.
"Even in the extreme unlikelihood of a southern European outbreak, it would probably fizzle out quite quickly," he said.
How does the disease spread?
Zika is transmitted to humans by the bite of infected Aedes mosquitos, which also carry dengue, chikungunya and yellow fever.
The insects were originally found only in tropical and subtropical areas but are now present in all continents apart from Antarctica.
They are common from Florida to the southern tip of Brazil in America, across swathes of Africa, Asia and parts of Australia - but can be imported by human activity anywhere in the world and have recently been found in the Netherlands.
There is also growing concern about the possibility of sexual transmission, following a case in which an American biologist was thought to have transmitted Zika to his wife through sex after returning from Senegal in 2008.
US authorities also announced a patient being treated in Texas had not travelled and became infected by having sex with a person who had recently returned from Venezuela.
Gregory Hartl, from WHO, said the development would be discussed at its daily meeting on Wednesday.
"We certainly understand the concern," he told Reuters. "This needs to be investigated to understand the conditions and how often or likely sexual transmission is, and whether or not other body fluids are implicated."
The NHS has banned blood donations from travellers returning from Zika-hit areas for a month, while the American Red Cross has also urged prospective donors returning from affected countries to wait at least 28 days.
Battling the zika virus - in pictures

Show all 19
Is Zika dangerous?
The virus is not considered dangerous to anyone apart from pregnant women.
Most of those affected experience no symptoms, but about one in five people infected may experience fever, a rash, muscle and joint pain, conjunctivitis and fatigue around three to 12 days after being bitten.
The illness normally lasts from two days up to a week.
Dr Hilary Kirkbride, travel health expert at Public Health England, said: "While we may expect to see small numbers of Zika virus infections in travellers returning to the UK, the risk to the wider population is negligible as the mosquito is not found in the UK and the virus cannot be caught from coming into contact with an infected person."
Since the start of the outbreak in 2015, five British travellers have been diagnosed with the virus.
How are pregnant women at risk?
There is growing evidence of a causal link between Zika virus infection in pregnancy and births of a congenital disorder called microcephaly, where the brain of the developing foetus fails to grow normally and babies are born seriously deformed.
Countries including the US, Brazil, France and El Salvador have already sent possible cases showing a potential connection to the WHO for investigation.
Speaking to The Independent, University of Lancaster lecturer and virologist Dr Derek Gatherer said we know so little about the virus largely because its normal symptoms are so mild.
"We don't even know exactly what time during pregnancy women are most at risk, beyond knowing what time the brain develops," he said.
"The effects could even come from before conception – that's why we have to be so cautious with advice."
The UK's National Travel Health Network and Centre is "strongly advising" pregnant women to consider avoiding countries where Zika transmission is active.
"Until more is known, women who are pregnant or planning to become pregnant should take extra care to protect themselves from mosquito bites," WHO advice says.
"If you are pregnant and suspect that you may have Zika virus disease, consult your doctor for close monitoring during your pregnancy."
What are the symptoms?
How is it treated?
The symptoms of Zika can be treated with common pain and fever medicines, rest and plenty of water, but anyone with worsening symptoms should seek medical advice.
There is currently no cure or vaccine for the disease itself, which is diagnosed using polymerase chain reaction and virus isolation from blood samples.
How can you avoid getting Zika?
Current health advice suggests the best method of prevention to be avoiding mosquitos and their breeding sites, which can be in anything from large lakes, rivers and swamps to buckets of water.
People in areas of transmission are advised to wear insect repellent and light clothing that covers as much of the body as possible, hang mosquito screens and nets, and keep doors and windows closed.
The WHO has not yet recommended any travel or trade restrictions related to Zika but dozens of countries, including the UK, have issued their own advice to citizens visiting affected countries.
Join our new commenting forum
Join thought-provoking conversations, follow other Independent readers and see their replies