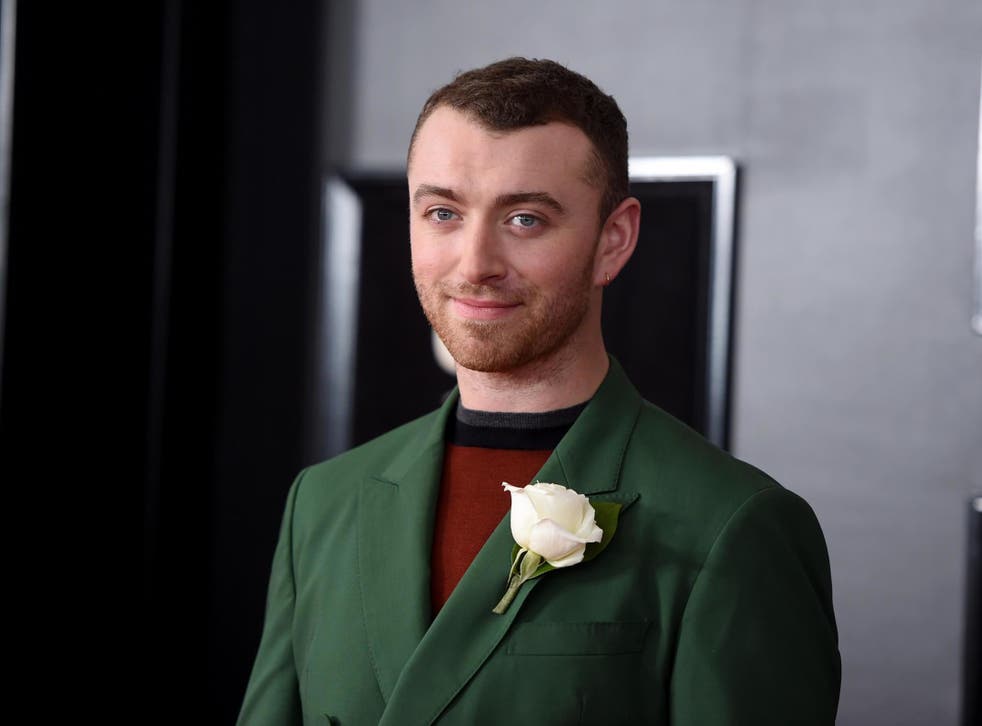 Sam Smith celebrates new year with a body positive holiday photograph
The singer confessed they'd 'spent all [their] life hiding [their] body from the sun'
Sam Smith has won praise after encouraging followers to celebrate themselves by sharing a shirtless snap from their recent holiday.
The 27 year-old singer, who uses they/them pronouns, originally uploaded the picture – which shows Smith sitting on the side of a boat, holding a drink – to their Instagram page.
"Feels so good to have my top off on holiday," began the accompanying caption.
"Spent all my life hiding my body from the sun. The last year my skin has been soaking in that LIGHT. Don't let anyone or anything stop you from feeling that kiss from above you beautiful humans."
Their honesty has attracted plaudits from on social media too.
"Accepting and loving your body should be taught to a child as much as learning to tie their shoelaces," tweeted the account of body positive campaign Arrested Movement.
"Bless you @samsmith for using your platform to create awareness".
Another follower said Smith's picture took them back to years of feeling bad about themselves.
"Can absolutely relate @samsmith, [I spent] so many years I spent body shaming myself," they tweeted.
"Now at the age of 30 I couldn't care one bit about what others think as long as I am comfortable in my skin that's all that matters".
This is not the first time Smith has spoken out about their struggles with their body image and the pressure they have previously felt to adhere to certain aesthetics.
In February 2019, the Grammy-award winner spoke of their "body trauma", after sharing another shirtless photo on Instagram, confessing that they used to "starve" themselves for weeks in advance to prepare for clothed photoshoots.
And during the 2019 Christmas period, Smith also took to Instagram to urge followers to remember that they were deserving of "love and acceptance" no matter what weight they were, noting that the festive season was often tricky for many due to "fluctuating" bodies.
Body image has become a prominent issue over the last few years, for all genders.
Recent NHS figures show hospital admissions for eating disorders have risen by 37% across all age groups.
Meanwhile, a 2019 study suggested one third of UK adults had felt anxiety in regard to their body image and one in eight experienced suicidal thoughts linked to their concern.
If you have been affected by any of the issues raised within this article, please visit B-eat UK for further information and support.
Join our new commenting forum
Join thought-provoking conversations, follow other Independent readers and see their replies