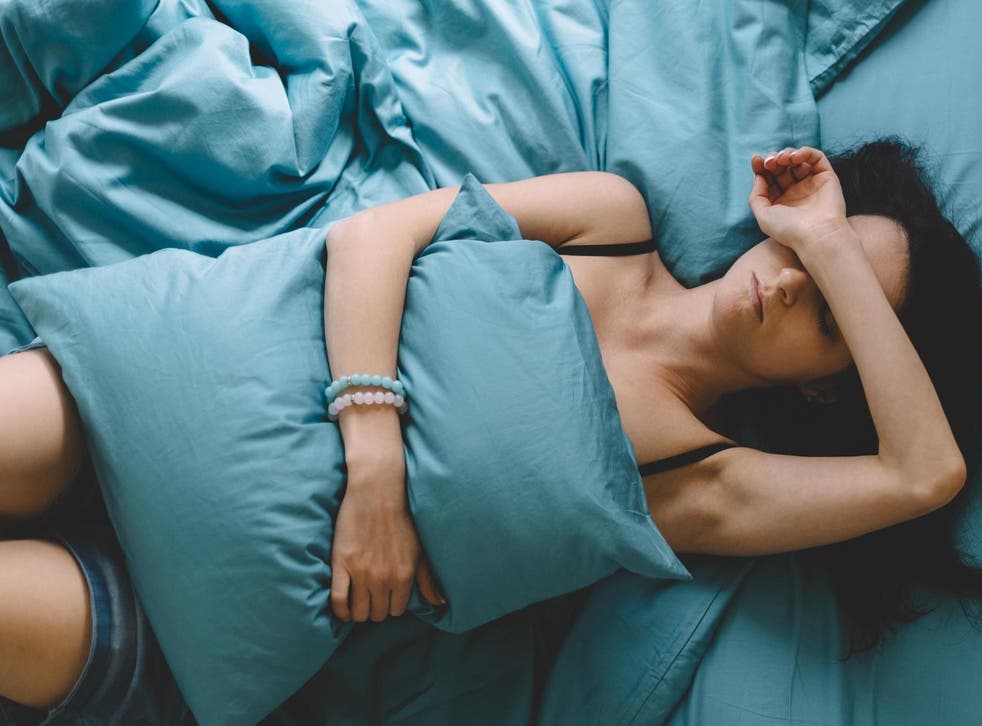 Period pains responsible for five million sick days in the UK each year
"Too many women suffer in silence"
Olivia Petter
Saturday 14 October 2017 09:31 Comments
Heavy periods are causing millions of women to take time off work, a new survey has revealed.
Accounting for 5,581,186 sick days each year, the condition is costing the British economy £531m.
One in five women suffer from heavy periods however, 73 per cent admit to lying to their bosses when one causes them to take a sick day.
The research was commissioned by Wear White Again as part of their "Am I Number 5?" campaign, which aims to tackle the stigma attached to heavy periods which affect more than 4 million women in the UK.
Almost half (44 per cent) of the women surveyed confessed that they'd rater cite diarrhoea as the cause when taking a period-related sick day.
This could be due to the fact that many women (62 per cent) aren't even aware that heavy periods are a serious medical condition, known as menorrhagia.
Heavy menstrual bleeding can provoke a number of unpleasant physical and mental side effects.
In addition to severe abdominal pain and extended periods of bleeding, women suffering from menorrhagia may experience fevers, anxiety (74 per cent) and depression (69 per cent), the research found.
Plus, 86 per cent of those surveyed admitted to bleeding through their clothing - not exactly what you might deem an office-friendly situation.
More than half (58 per cent) claim that heavy periods have made them unable to carry out their daily routine and almost a third (30 per cent) have had to stop engaging in various hobbies for the duration of their period.
The worrying thing is that 49 per cent of participants believe that heavy periods of are "just part of being a woman" and wouldn't necessarily even consider visiting their GP.
"Too many women suffer in silence with what are regarded as taboo issues," said Tina Weaver, CEO at Wellbeing of Women, who are working alongside Wear White Again and Endometriosis UK on the campaign.
"Heavy periods are very common and have such an impact as the research shows. We welcome this initiative to educate women about the condition and its causes, one of which is endometriosis, as well as its focus on encouraging women to seek help from their GP," said Emma Cox, Chief Executive at Endometriosis UK.
Register for free to continue reading
Registration is a free and easy way to support our truly independent journalism
By registering, you will also enjoy limited access to Premium articles, exclusive newsletters, commenting, and virtual events with our leading journalists
Already have an account? sign in
Join our new commenting forum
Join thought-provoking conversations, follow other Independent readers and see their replies