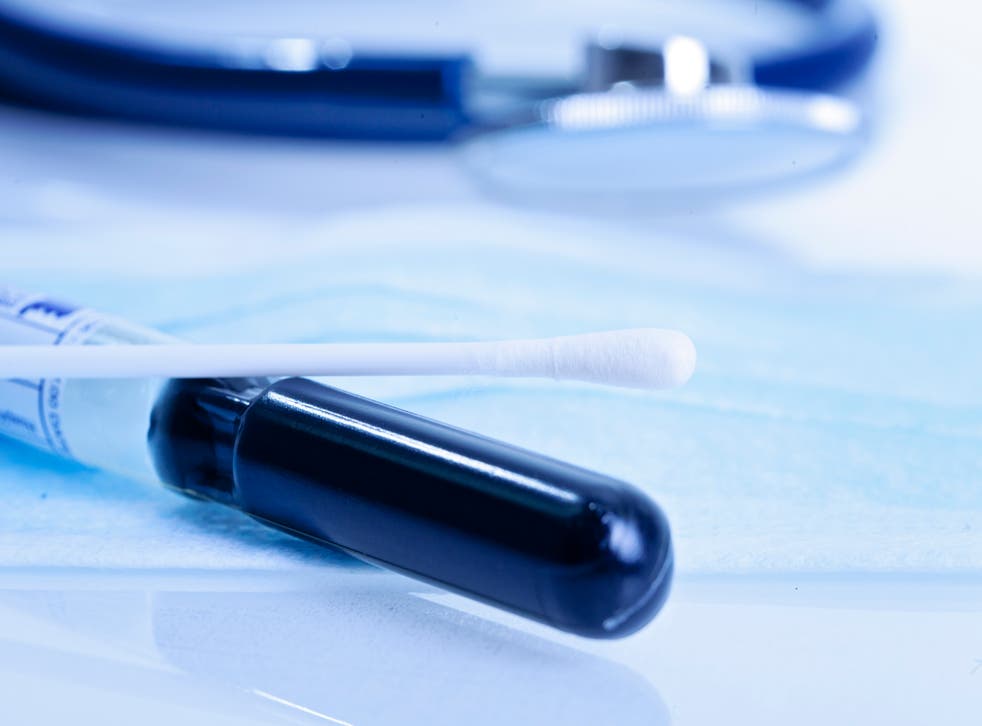 How would a home smear test work?
30,000 women will take part in England's first home smear-testing trial
Home smear tests are to be trialled in England for the first time ever, with more than 30,000 women in London taking part.
The NHS trial will involve 166 GP practices and women living in Barnet, Camden, Islington, Newham and Tower Hamlets, where screening appointment attendance is low.
Home smear test kits are already available to buy online but this is the first time that they are being offered via the NHS.
Smear tests screen for the human papillomavirus (HPV) which can cause cervical cancer.  The aim of the trial is to counter the fear and embarrassment some women report over having a smear test.
How does it work?
Swab tests will be posted to 19,000 women, aged between 25 and 64, who are 15 months overdue for their smear tests.
GPs will also hand out a further 12,000 tests to women who are at least six months overdue for a test.
The tests are not dissimilar to home STI-testing kits, and simply involve taking a swab from the vagina and posting the sample.
The North Central London Cancer Alliance has put together a simple video guide to conducting the test. 
The clip advises waiting until your period is over to take the test, and washing and drying your hands first. It also says that research has shown that 99 out of 100 women are able to get a usable sample when doing the test themselves. 
Women don't need to touch their cervix to get a sample and are instructed to simply insert the swab into the vagina, rotate it for 20 seconds, place it back into the tube it arrived in and return it in its freepost envelope. 
What are the advantages of a home test?
Dr Anita Lim, from King's College London, who is leading the study, called self-sampling a "game-changer".
She said: "We know many women aren't coming forward for screening and almost half of women in some parts of London aren't up to date with their cervical screening.
"It's an intimate procedure and a variety of barriers can stop people from attending, even though it can be a life-saving test. This simple and convenient swab means it can be done in the privacy and comfort of your own home."
Ruth Stubbs, National Cervical Screening Programme manager at Public Health England (PHE), added that the "YouScreen" study is the "first step" towards self-testing for women across England.
She said: "London has the lowest cervical screening coverage in the country and is ideal for testing this study. It will evaluate the impact on improving cervical screening participation in London."
Join our new commenting forum
Join thought-provoking conversations, follow other Independent readers and see their replies