Hooked on porn, turned off sex
One troubling reason why millennials are less sexually active than their parents is the warped behaviour they learn from the internet. Now there's a group trying to 'reboot' their mindsets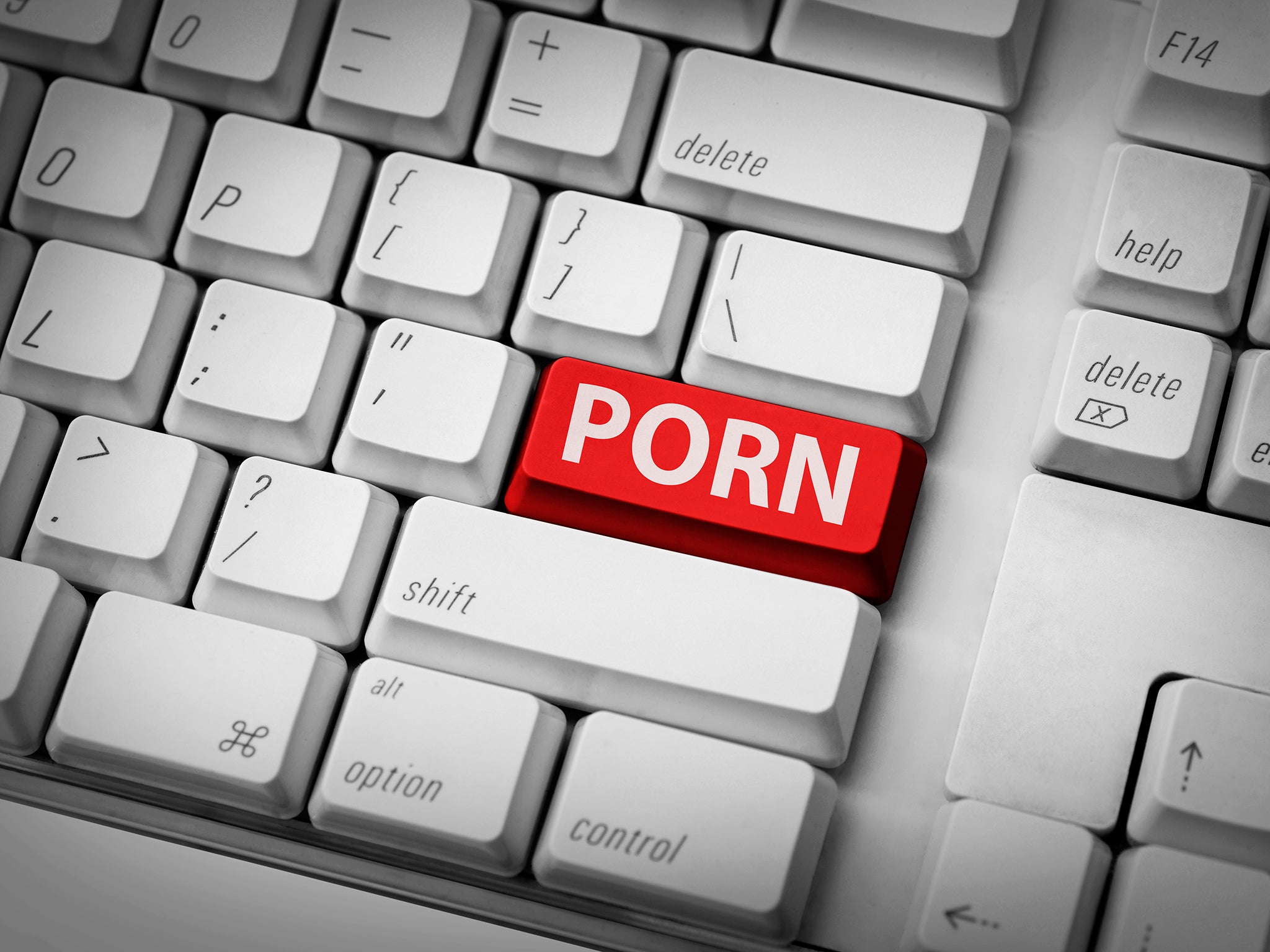 "Volakov", as he's known on the forum – and he doesn't want any other clues given out – is an 18-year-old with a problem. He can't get an erection with the girlfriend he loves. His issue isn't physical. Neither is it a typical psychological problem such as performance anxiety. The reason Volakov is impotent, he believes, is internet porn.
And he isn't alone. Volakov is just one of more than 200,000 members of NoFap – "fap" being an American equivalent of "wank" – an online community trying to overcome similar issues. The cause of Volakov's distress is so-called porn-induced erectile dysfunction, a 21st century sexual problem whereby men can only achieve or maintain an erection masturbating to porn, but not with a real partner. And this condition isn't the only problem. Delayed ejaculation, loss of libido, and desensitisation of the penis are some of the other physical symptoms reported on the forum, alongside psychological issues such as social anxiety, lack of motivation and depression.
One young man who went through all of these issues was the founder of NoFap himself, 26-year-old Alexander Rhodes, from Pennsylvania. Rhodes's first exposure to porn was as an 11-year-old boy growing up in the Nineties. While surfing a gaming website, he saw a pop-up of a woman in a simulated rape scenario. "It was just an image," says Rhodes, "but it was enough to gain the interest of a young boy." Rhodes's porn use quickly escalated from what he calls "laughable" internet searches for images like "legs" or "stomach" to viewing hardcore porn videos for hours on end – at one point 14 times in a day. Rhodes's porn use soon became so intense that he was physically injuring himself. "I tried to take a break for a day to allow my injuries to heal and I couldn't even stop for a day. I just masturbated through the pain."
In his first real-life sexual experience, Rhodes was distressed to find that he couldn't maintain an erection. In subsequent encounters he found he could only cope by fantasising about porn but even then was unable to orgasm. Finally, realising he had a problem, Rhodes turned to the internet for help but found nothing relating to his experiences. He started posting on men's health and self-improvement forums and soon found a growing number of men facing similar issues. There was no dedicated space to chat about the topic, so in 2011 Rhodes set up NoFap, a group on the social news networking site Reddit. "I was expecting, like, eight people," says Rhodes. "Fifty, tops." Instead the initial numbers were "quite alarming" and the sub-Reddit group grew exponentially.
Fast forward five years and NoFap has more than 200,000 members, or "Fapstronauts", and is just one of several similar online communities. These sites offer not only a place to share problems but also, they claim, a solution: "rebooting".
Rebooting involves abstaining from just porn; porn and masturbation; or porn, masturbation and sex, from periods of 90 days or longer. "Rebooters" claim that long-term abstinence from porn and the subsequent "rewiring" of their brains (hence the term rebooting) cure all their problems, even impotence. Users claim not only to regain their interest in sex with real partners but also with life in general, even coining the term "superpowers" for their newfound ability to concentrate, engage with society and apply themselves to different activities.
The idea of rebooting rests on some not-fully-established neuroscience tying together the increasing accessibility and endless supply of porn with neural changes desensitising men's brains to sexual stimuli. This causes them to seek ever higher and more frequent "hits" and leaves them cold to real-world sexual experiences that don't live up to their porn-led expectations.
The science is still disputed as is the model of porn addiction that often goes with it. But despite the lack of hard proof, the anecdotal evidence is mounting. One expert who has seen it first-hand is Robert Weiss, an author on sex addiction and senior vice president of Elements Behavioural Health, a US-wide chain of clinics treating behavioural addictions. Weiss, who has treated sex addiction for more than 20 years, has seen the number of young men with internet porn-related problems increase from near-zero to a quarter of all his patients, at least half of these suffering from erectile dysfunction.
When asked if he thinks porn-induced erectile dysfunction is a real phenomenon, Weiss says: "Yes absolutely, if you're using the hyper-stimulation of internet porn as your sole means of experiencing arousal, you're hitting your brain up with such a high level of dopamine, and such a high level of expectation around what sex is, then when you get into the real thing, which can be a little smelly, a little wet and a little uncomfortable, it's like – I'd rather just look at my porn." Weiss also points out that the new problem is different from traditional forms of sex addiction that often involve profound early traumas such as sexual abuse. Instead, according to Weiss, clinicians are increasingly seeing otherwise healthy young men with good upbringings turning to porn as a way to escape the challenges of real life.
But the problem isn't confined to single teenagers sitting alone in their bedrooms. Older men in stable relationships, and their partners, are increasingly turning to forums to seek help. One rebooter, a married man with children who posts under the name "Sender", describes how his porn dependency led him to use his wife as a kind of "porn fantasy prop". "I couldn't have an orgasm unless she wasn't facing me," he says. "That bothered me for a long time." Another forum poster is a 49-year-old Dutch wife and mother of three who uses the name Volpool. Volpool documents her 44-year-old partner's struggle with porn dependency on the forum Reboot Nation. "It really tears down your self-esteem," she says. "realising that your partner prefers porn to you. It's very hard to deal with."
But the problem doesn't just affect women as partners. An increasing number are coming to forums with their own porn-related issues, including a female form of porn-induced erectile dysfunction that involves an inability to maintain arousal without the aid of porn.
One female 'fapstronaut' is 29-year-old Sami Kiley from Georgia. Her story is remarkably similar to most of the male posters. She went from first coming across porn at the age of 12 to sneaking a few minutes on the family computer in her early teens. Her porn use escalated when she got her own computer and high-speed internet. She would watch porn for several hours at a time until it began to adversely affect her studies and her relationships. "It started to make me feel ways I didn't want to feel," says Kiley. "It changed my views on sex substantially. Everything was pornified. I never felt that I had that special connection where you have sex and really relate to somebody."
Kiley decided to quit porn in June after joining NoFap. Like many rebooters, her porn use had escalated to the point where she was watching genres that didn't even reflect her sexual tastes, just to find a novel hit. "I felt like I had moved so far away from my own sexual interest, I was kind of disgusted with myself. I sat there and cried and said, this is enough. I want to stop this now."
Female rebooters make up less than 5 per cent of the NoFap community, but most people believe the numbers seen on the forums are just the tip of the iceberg. Some even believe that the problem of internet-porn dependency, if left unchecked, could turn a whole generation off sex. One of these is the founder of Reboot Nation, Gabe Deem, a 28-eight-year-old man who suffered from porn-induced erectile dysfunction so severely it took him two years to recover. According to Deem: "You could have a whole generation of people that literally have to watch other people have sex on screen to be able to have sex with a real person."
There is evidence to suggest that Deem's point is more than just hyperbole. One Canadian study was unable to find any men who had never watched porn. And a Japanese study into declining birth rates found that a fifth of all young men, when asked if they were interested in sex with a real partner, said no, they were happy sticking with porn.
The true scale of the problem may not be known for years to come but everyone agrees that solutions need to be effected now. Some want blocks on porn, such as Volpool, who points to the discrepancy between how we treat porn and other dependencies like alcoholism. "The liquor store doesn't come to my house twice a week to leave bottles of beer everywhere for free where my kids can find them. That's something that frustrates me very much – it's everywhere."
Others, like Rhodes, disagree, and use the alcohol model to point out the problems associated with prohibition. Rhodes wants to see wider awareness and better education in schools. As does Deem, who compares porn and its effects to junk food and the obesity epidemic now being tackled in schools.
Still, says Weiss, sex education can only go so far. He believes parents have a crucial role to play – but first, he says, we need a cultural shift in how parents view their children's sex lives. "We need parents to explain that porn is not real life," says Weiss. "But we live in a culture where no one wants to think about my little boy or girl doing that sort of thing. The days where parents could say, 'My kid would never do that' are gone. Every kid is looking at porn. We need to face up to that and move on."
Some names have been changed to preserve the anonymity of contributors
Join our commenting forum
Join thought-provoking conversations, follow other Independent readers and see their replies