The Independent's journalism is supported by our readers. When you purchase through links on our site, we may earn commission.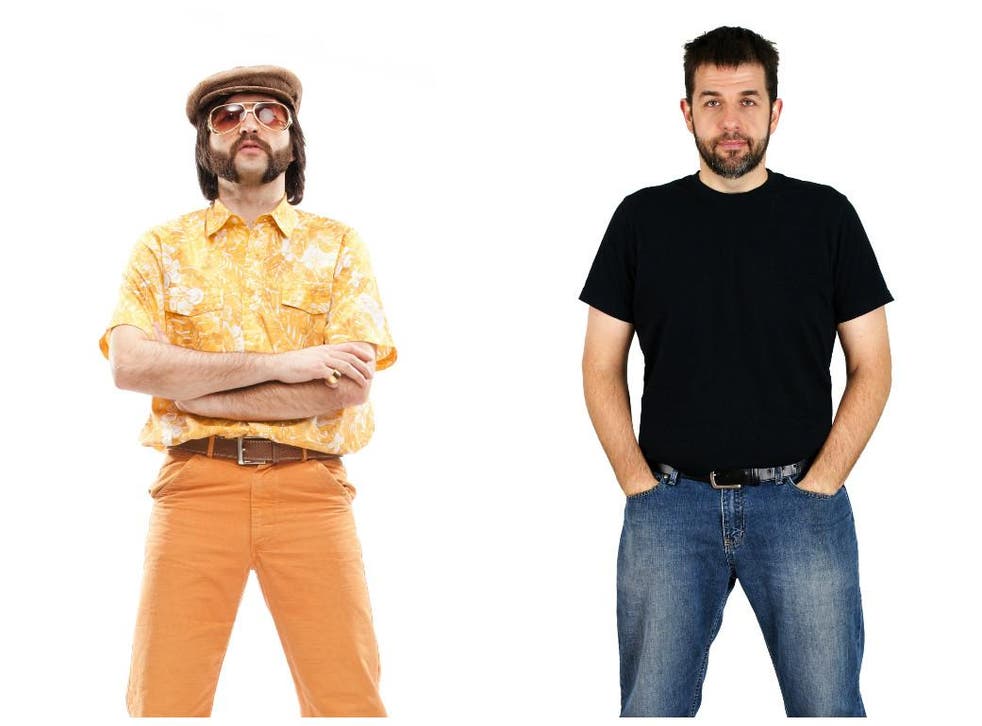 How the average man's body has changed since 1967
Today's men are bigger in all senses
Much like women, men's bodies have changed a lot over time.
And new research reveals just how drastic this change has been.
Over the last 50 years ago, the average British man has grown three inches taller, weighs 23lbs more and has developed a paunch.
In 1967, Mr Average was 5ft 7.5in tall, weighed 11st 8lbs and had a chest of 38 inches and a waist of 34 inches.
He had size seven feet, a collar size of 14.5 and a life expectancy of just 68.
Fast forward 50 years, however, and British men have grown significantly.
The average British man is now 5ft 10in tall, weighs 13st 3lbs and has a chest of 43in and a waist of 37in.
He wears size nine shoes, has a collar size of 16 and is expected to live to the age of 81 - 13 years longer. This is just two years behind the life expectancy of women.
The research to uncover the figures was undertaken by health and wellbeing brand Forza Supplements, who studied government statistics to draw their conclusions.
They suggest that British men have got simultaneously fatter and more buff, reflected in larger waists but also wider chests and necks.
Lee Smith, Forza Supplements managing director, says: "It is extraordinary how much Mr Average has changed in the last 50 years.
"He has gone from being what we might consider a bit of wimp these days into a taller, more rugged muscleman but with a noticeable beer belly.
"He is also a lot healthier than his 1967 counterpart - living 13 years longer."
The researchers point out that 53 per cent of men smoked in 1967, whereas only 20 per cent do nowadays.
British men are also eating 500 calories more a day on average, from 2,000 to 2,500.
"[Today's man] is far more conscious of his body image. Around 42% of British men lift weights at least once a month these days compared to just 2% of men in the sixties," Smith says.
"Whereas British men are far fitter than they were, they are also far fatter, because they are richer and they are eating and drinking far more than they used to."
Register for free to continue reading
Registration is a free and easy way to support our truly independent journalism
By registering, you will also enjoy limited access to Premium articles, exclusive newsletters, commenting, and virtual events with our leading journalists
Already have an account? sign in
Register for free to continue reading
Registration is a free and easy way to support our truly independent journalism
By registering, you will also enjoy limited access to Premium articles, exclusive newsletters, commenting, and virtual events with our leading journalists
Already have an account? sign in
Join our new commenting forum
Join thought-provoking conversations, follow other Independent readers and see their replies