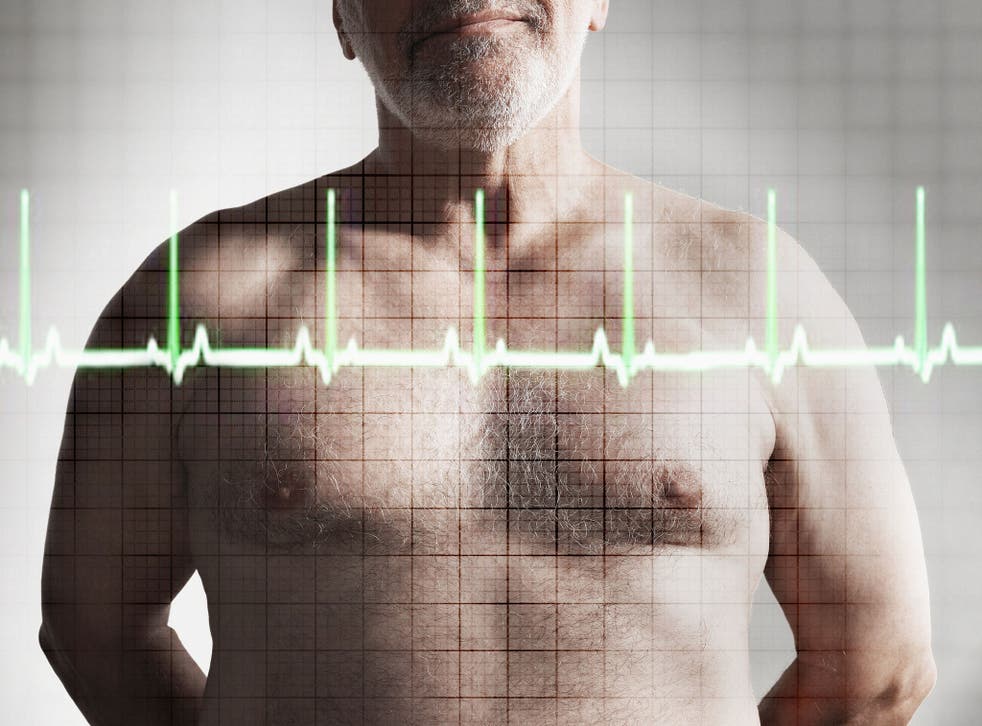 How old is your heart? US research finds three out of four people have hearts five years older than their actual age
Coronary heart disease remains the UK's single largest killer
Rose Troup Buchanan
Wednesday 02 September 2015 12:52 Comments
How old is your heart?
New data released by the Centre for Disease Control and Prevention (CDP) in the US claims three out of four Americans have hearts that are five years older than their actual age.
The research centre warns despite feeling young at heart many people are ignoring their hearts' health with potentially dire consequences.
Smoking, blood pressure levels and how much you weigh are all risk factors that contribute to the age of your heart.
Although a US-based survey, the NHS, in partnership with the British Heart Foundation, also offers a tool to help you establish your heart's age.
Coronary heart disease remains the UK's single largest killer, causing a death every seven seconds.
The US research, which analysed data from every state and from the Framingham Heart Study, also unearthed regional disparities.
Adults living in the country's south had notably higher heart ages with Mississippi, West Virginia, Louisiana, Kentucky and Alabama topping the list. In comparison, adults from Utah, Colorado, California, Massachusetts and Hawaii had the lowest.
50 best foods for healthy living

Show all 50
Demographically, black men and women were more likely to have higher heart ages. Black woman had – on average – heart ages five to seven years older than white or Hispanic women, while black men's hearts were three to four years older than their counterparts.
Register for free to continue reading
Registration is a free and easy way to support our truly independent journalism
By registering, you will also enjoy limited access to Premium articles, exclusive newsletters, commenting, and virtual events with our leading journalists
Already have an account? sign in
Join our new commenting forum
Join thought-provoking conversations, follow other Independent readers and see their replies