Indoor cycling goes full-circle: The return of spin classes
Popular in the 1990s, spinning fell from favour only to return bigger than ever. Siobhan Norton on how indoor cycling has come full-circle.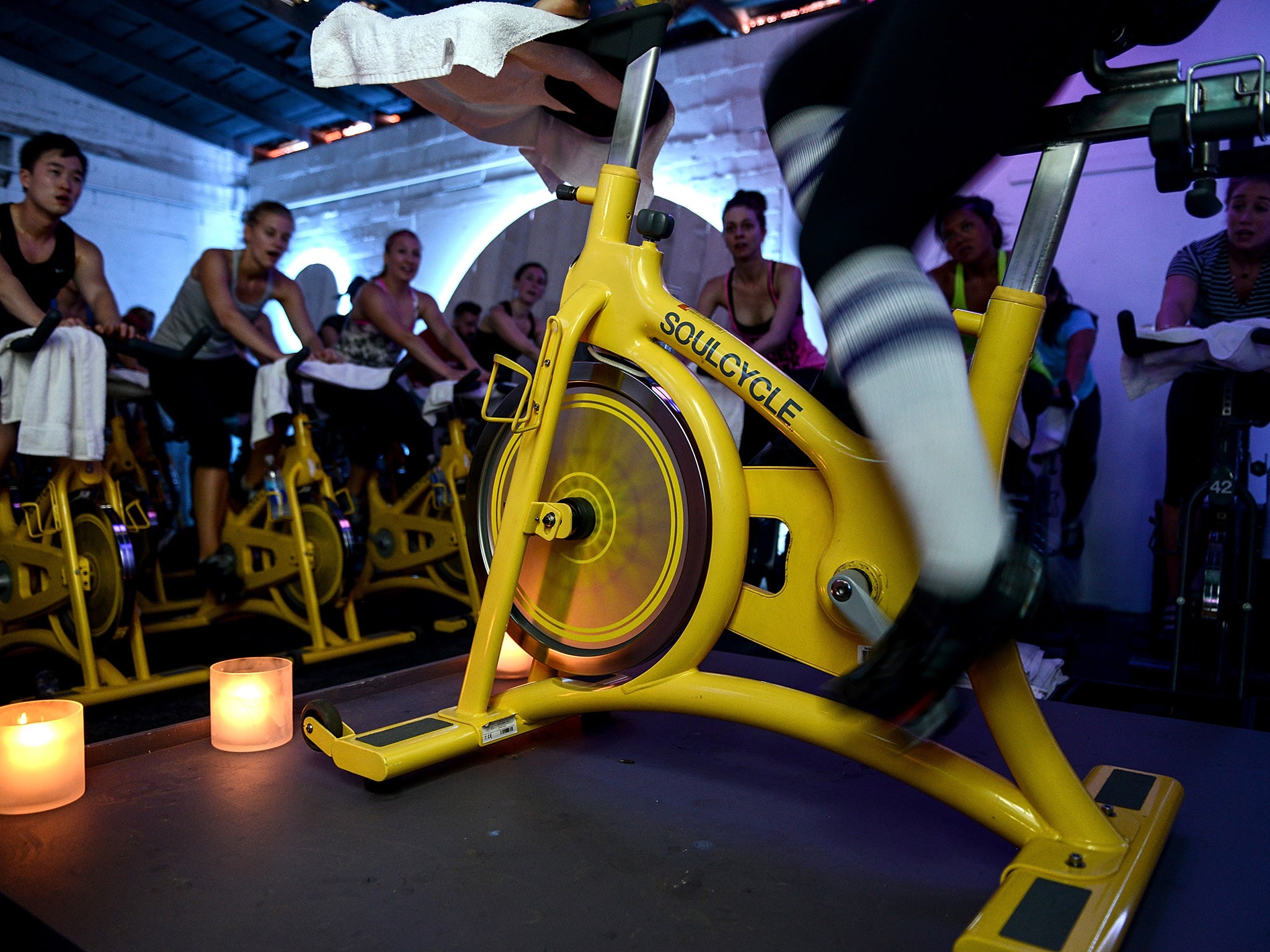 Long before the Crossfitters came to town, or before Zumba sashayed on to the scene, spin was king of the fitness world. Gyms around the country were packed with fervent pedallers, all clocking up miles and pushing for a place on the leaderboard.
The high-intensity road-race style of class didn't suit everyone though, and it began to fall out of favour. Skeptics bemoaned the fact that their thighs and calves were getting bigger, and that the workout was unbalanced. As the 1990s petered out it seemed so too would indoor cycling, alongside Tamagotchis and Discmans.
But today indoor cycling is bigger than ever, with dedicated studios springing up all over the country – from BOOM Cycle and Ride Republic in London, to Spin Factory in Manchester and LifesCycle in Edinburgh. It's so on trend that it's even been parodied by comedy queen Tina Fey. In The Unbreakable Kimmy Schmidt, escaped cult victim Kimmy pays a visit to SpiritCycle, where Christopher (pronounced Tristafé) calls on his devout followers to "follow their bliss".
It's a light-hearted jibe at SoulCycle, the US indoor cycling phenomenon with, yes, a cult-like following. This is not just a cycle class, but a near-spiritual experience, with motivational hollers from instructors and whoops from the jubilant pedallers.
Here in the UK, Psycle has tapped into the feelgood vibe – focusing as much on the mind as the body. "We saw a huge gap in the market," says Rhian Stephenson, CEO of Psycle. "So many gyms focus on weight loss, but we found that people wanted a workout that was cool, social and fun."
Psycle regular Ariana Gernet agrees. "It's like going to a club – amazing atmosphere, lighting and loud music. I want to walk out of a class feeling great and knowing I've done something for my body."
Robert Rowland of BOOM Cycle says the physical fitness is almost a by-product of the experience. "Most people have enough stress in their lives, so why should they come to work out and be told to hit more targets? We want people to just enjoy the moment."
With all that in mind, here are a few mantras:
Lose yourself in the music! The club atmosphere is something that cycle studios are really tapping into – Friday nights can often start with a themed class, from club anthems to slightly more niche. Psycle's Kanye vs Taylor class was a recent hit, and Justin vs Britney sold out in eight minutes.
Open yourself up to possibilities! The social side of spinning is certainly a big draw for classgoers. Ride Republic has even launched a singles ride – with wine tasting and mingling after the session. And all those endorphins must help the situation. "I actually met my boyfriend at a spin class," laughs Gernet.
Become the best version of yourself! But what about the giant leg muscles? It's a myth, says Stephenson. "We have cleated shoes, and spend a lot of time out of the saddle to ensure that your legs are not constantly pushing down. The high intensity intervals means it leans you down rather than bulk you up."
Be like a drunk girl getting out of a cab and leave everything behind! OK, that's one of Tristafé's. But in this instance perhaps it isn't such a bad idea.
Join our commenting forum
Join thought-provoking conversations, follow other Independent readers and see their replies