How should we be talking to our daughters about money?
Instilling financial confidence can start early, as Imy Brighty-Potts finds out.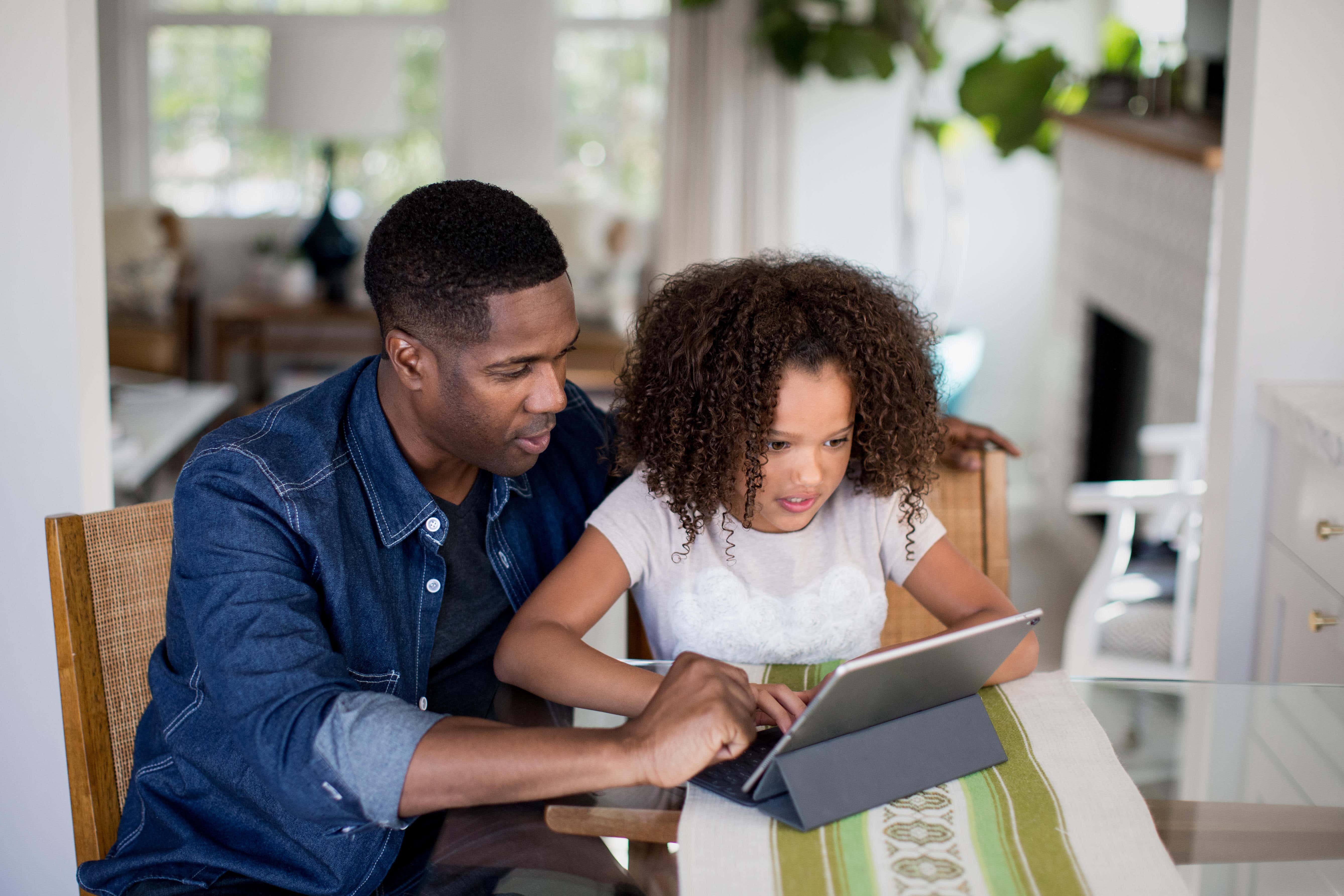 It's never too early to introduce money skills to children – but how should we be talking to young girls about finances?
After all, the gender pay gap is no myth. Among full-time employees, the median hourly pay was 8.3% less for women than men in April 2022, according to the Office of National Statistics (ONS).
It impacts pension saving too: a report published by the Institute for Fiscal Studies (IFS) earlier this year found that across all working-age people, women had average total annual pension contributions of £2,600, compared with £3,400 for men. Women are also less likely to invest. In a survey of 6000 UK adults in 2022, Boring Money estimated that only 40% of investors are women.
Alexandra Loydon, director of partner engagement and consultancy at wealth management company St. James's Place, points out that the "financial services industry has traditionally not targeted women", adding that there is "an opportunity for the industry" to change this.
There are also lots of systemic factors that form an important part of the picture, especially in terms of equal opportunities, pay and maternity/paternity leave. Alongside this though, how can parents and guardians help by talking to young girls about money?
"We should be encouraging women to engage with their finances from a young age, and save more when they can and if they can. We should ensure that women take advice, put a plan in place, set goals and don't touch their long-term savings to help build their wealth over time," says Loydon.
Zoe Brett, financial planner at EQ Investors, agrees that "financial literacy needs to start at school age". Here are three key things to think about when talking to young girls about money…
Encourage them to negotiate
"We should be instilling and encouraging women to not be afraid to ask for pay rises and promotions. Statistically, women are more likely to not go for jobs if they do not meet all the requirements [compared with men]," says Loydon.
So, how can you model this early? "If rewarding good report card or exam results, ask them to tell you how much or what that achievement is worth and why," suggests Brett. "Or if paying pocket money, then ensure they are earning it with chores and do a pay review each year, where you ask them to make a case for a raise in pocket money."
Teach them basic money language
Introducing them to money management concepts can be incorporated into family life. "We often see children's chores as mowing the lawn or doing household duties, but how about implementing something more financially orientated, like helping with a weekly shopping budget?" suggests Brett.
Done in a positive, age-appropriate way, this could help them become familiar and confident with some basic money language.
"Being open and discussing finances during family dinners can also be helpful – children are naturally inquisitive and will likely ask questions or at least passively soak up information," Brett adds. "For something more structured, there are online courses aimed at teens that teach money basics, or even just following a decent financial influencer on social media can be a great way to teach."
Encourage saving for things they want
Saving is an important life skill and instilling this early can empower children with a sense of independence around personal finances and earning power.
"If I wanted something, my mum would tell me to save up half the cost of it, and she would pay the other half. It taught me to only spend my money on things I truly wanted. If I wasted my money on sweets, then I simply couldn't have that new toy I wanted," Brett recalls of her own childhood.
"I didn't realise it at the time, but every time I put money into my savings account, my mum would double it. This lovingly sneaky little trick gave me an early lesson in compounding and made me want to save more, because I could see my savings growing, it was a real sense of achievement."
Of course, not all households will be able to do this, especially when living costs are stretched. But teaching girls how to save, however possible, is so useful.
If you are in a position to do so, Brett suggests: "Open a savings account early on and give them autonomy for that account, with a little guidance along the way. Encourage them to put 25% of their pocket money, earnings, or birthday money into the savings account… Encourage is the optimal word here, enforcing it could lead to resentment and rebellion," she adds.