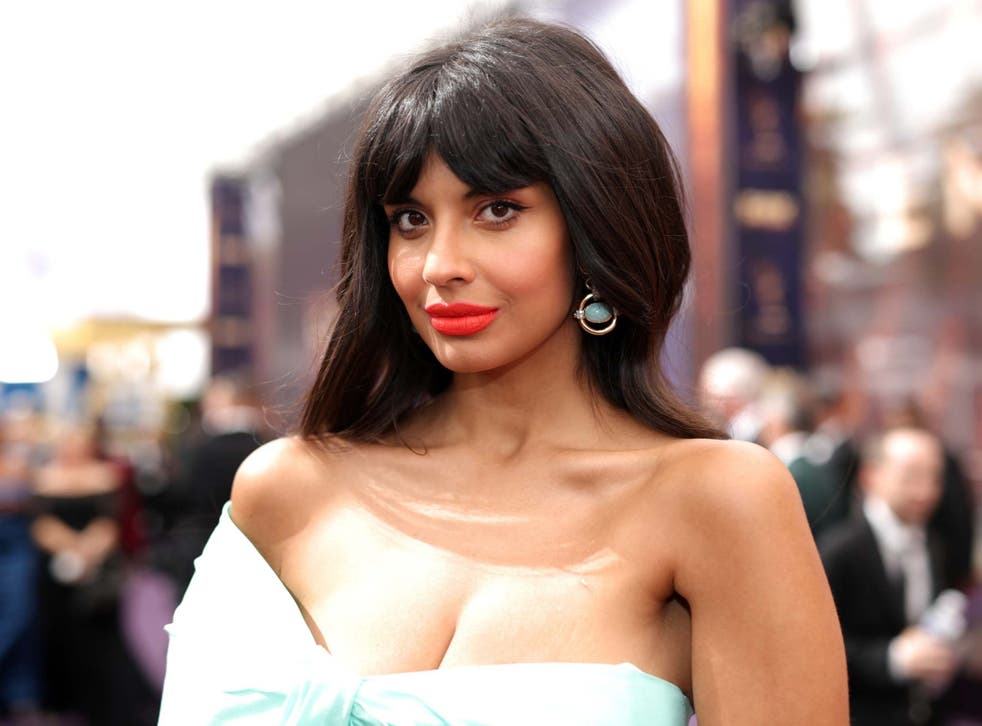 Jameela Jamil speaks out about surviving cancer twice
'Those of us who fight for our lives and those who lost that fight young, deserve more respect'
Sabrina Barr
Tuesday 08 October 2019 10:44 Comments
Jameela Jamil has spoken out about suffering from cancer twice.
On Monday, the actor and activist tweeted a response to a man who made a derogatory comment about the way she dresses at her age.
Jamil described the remark as "the biggest nonsense", explaining that many men say "dumb s***" to her on the social media platform on a regular basis.
In a follow-up tweet, The Good Place star explained that she finds the "cultural taboo" that surrounds ageing particularly insulting as someone who has experienced chronic illness and cancer.
"I would just like to say, that as someone who has been chronically ill my whole life, and had cancer twice, I find it EXTREMELY offensive that there is a cultural taboo around ageing," Jamil tweeted.
"Those of us who fight for our lives and those who lost that fight young, deserve more respect."
In a further tweet, the I Weigh founder stated: "It is a sickness of our society to look at ageing as anything other than an achievement/privilege."
Several Twitter users expressed their support for Jamil, relaying how they also value the process of ageing.
"I lost my best friend to a heart attack two days after her 35th birthday," one person wrote.
"[It] changed my life, cherish every day and refuse to colour my hair to get rid of the greys – it is a privilege to have them."
"Almost 30 with a cocktail of chronic illnesses and I'm surprised I made it this far. I celebrate each birthday as an accomplishment now," another commented.
In 2015, Jamil spoke out about experiencing a breast cancer scare.
The actor said: "That scare shocked me to the core, that's for certain, but I felt so lucky to be alive."
Support free-thinking journalism and attend Independent events
Earlier this year, Jamil stated that she suffers from Ehlers-Danlos syndrome (EDS).
EDS is the name given to a group of disorders that affect the body's connective tissues.
The Independent has contacted Jamil for comment.
Register for free to continue reading
Registration is a free and easy way to support our truly independent journalism
By registering, you will also enjoy limited access to Premium articles, exclusive newsletters, commenting, and virtual events with our leading journalists
Already have an account? sign in
Join our new commenting forum
Join thought-provoking conversations, follow other Independent readers and see their replies