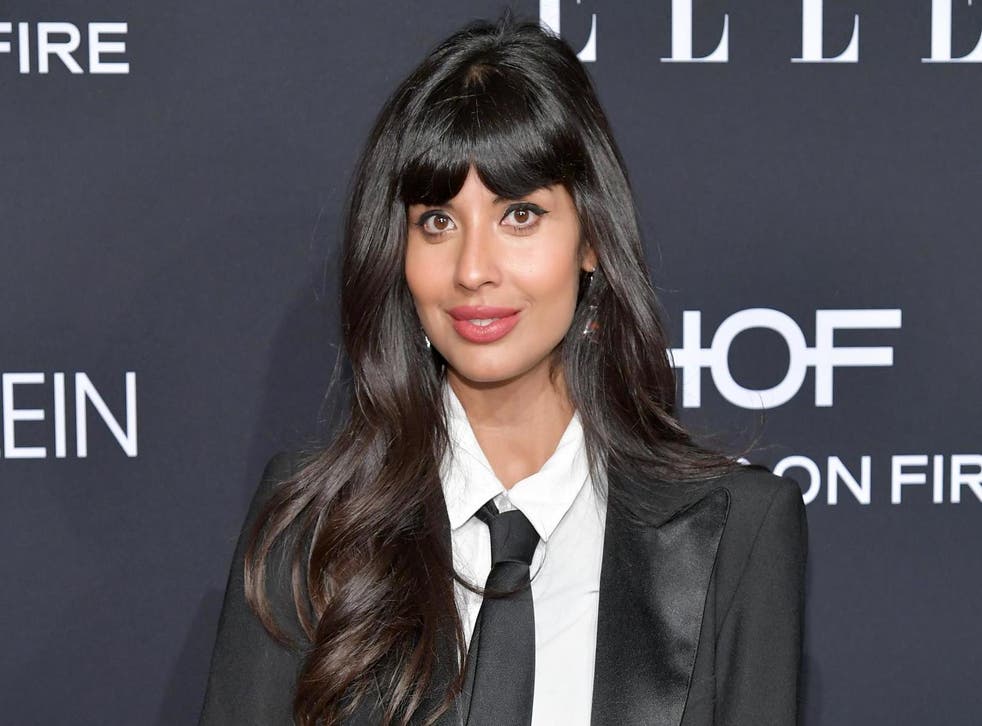 Jameela Jamil calls out celebrities who promote laxative 'detox' teas on Instagram
'Don't drink these "detox" teas. You need fibre! Not something that honestly just makes you have diarrhoea'
Jameela Jamil has heavily criticised celebrities such as Cardi B and the Kardashians who promote "detox" teas on their social media channels, explaining that the laxative effect of the products can be detrimental for your health.
Jamil, who's currently starring as Tahani Al-Jamil on The Good Place, has been very outspoken about healthy living in the past, having previously called out Kim Kardashian for promoting appetite suppressant lollipops on Instagram and having created the "I Weigh" movement earlier this year in an effort to promote body positivity.
Over the weekend, Cardi B shared a video on Instagram in which she encouraged her followers to buy "detox tea" from Teami Blends, stating that the product had helped her get her "momma bear bod right".
The rapper also provided her followers with a code that they could use online so that they could buy one of the brand's detox products and get another one free.
Jamil has lambasted Cardi B for her endorsement of the detox tea, expressing her dismay over the situation on Twitter.
"They got Cardi B on the laxative nonsense 'detox' tea," she writes.
"GOD I hope all these celebrities all s*** their pants in public, the way the poor women who buy this nonsense upon their recommendation do.
"Not that they actually take this s***. They just flog it because they need MORE MONEY."
Jamil continues, explaining that it's far more beneficial for your physical wellbeing to eat a healthy and balanced diet.
"If you want to 'curb your appetite' eat some damn green vegetables or have some nutritious natural vegetable soup," she says.
"Don't drink these 'detox' teas. You need fibre! Not something that honestly just makes you have diarrhoea the day you take it and constipates you in the long run."
A number of doctors are concerned about the proliferation of detox teas, as Dr Dina Halegoua-De Marzio explains.
"The FDA does not regulate these substances," she tells CNN.
"Really, they can put anything they want in these teas.
"They can make any claim that they want, and it doesn't have to be supported by any evidence. That makes these very, very dangerous."
Many people have been leaving comments underneath Jamil's tweet, praising her for raising awareness of the issue and discussing the danger of "detox" culture.
"Detoxing is such a scam," one person wrote. "You detox every morning naturally, that's why you have kidneys and a liver.
Support free-thinking journalism and attend Independent events
"If your body needed help detoxing you would be on dialysis not drinking a shake."
"Omg! These ladies need help seeing the light... this is NOT the way to be a role model," another person wrote.
Join our new commenting forum
Join thought-provoking conversations, follow other Independent readers and see their replies