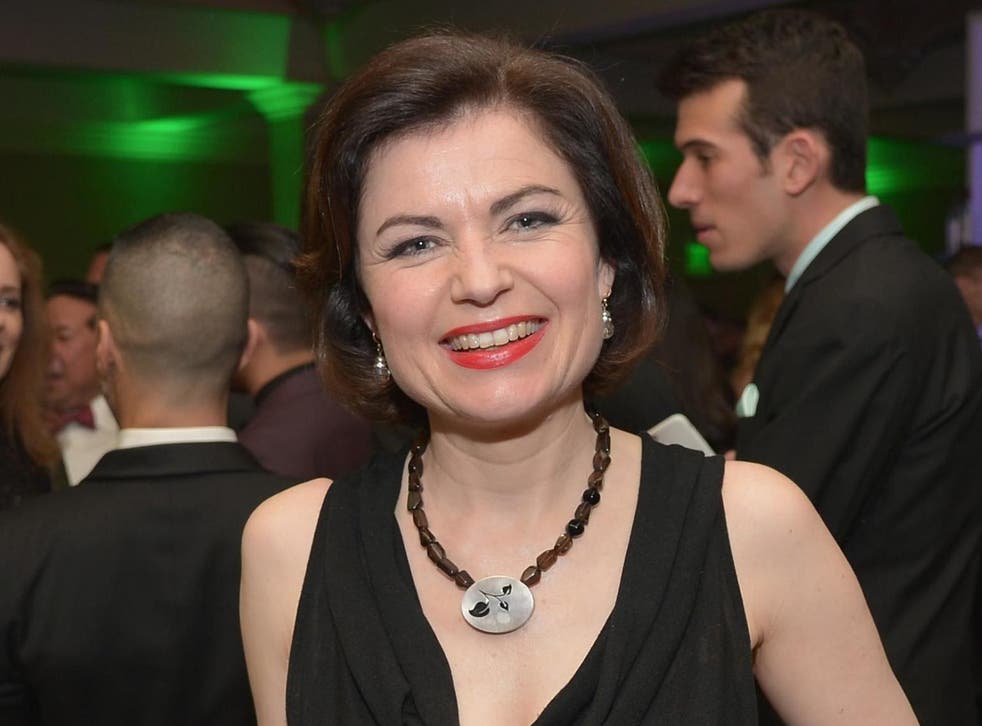 BBC newsreader Jane Hill returns to work after revealing breast cancer diagnosis
'My return wouldn't have been possible without our NHS'
Sabrina Barr
Thursday 23 May 2019 09:48 Comments
BBC newsreader Jane Hill has resumed work after a six-month hiatus, as she reveals she's been treated for breast cancer.
The presenter returned to the newsroom on Wednesday for the first time since November to present BBC News at lunchtime.
Hill announced her return on Twitter, paying tribute to the NHS for diagnosing her breast cancer and treating her efficiently.
"I just want to say that my return wouldn't have been possible without our NHS," she tweeted.
"Sending love and thanks to the numerous @NHSuk staff who spotted my breast cancer, treated it, and continue to look after me. Thank you all."
Prior to the show, Hill tweeted that she had a "big day" ahead of her following her six-month break.
On air for the first time since November. Still... six months out of the newsroom... that's been plenty of time to sort #Brexit, right...?" the 49-year-old joked.
Hill also quipped that her pass for the BBC building had been cancelled and so she couldn't get back into the building, adding the hashtag "#welcomeback".
Hill began working part-time at the BBC in 1986, before joining the broadcaster full-time in 1991.
Breast cancer is the most commonly diagnosed form of cancer among women in the UK, charity Breast Cancer Now states.
More than 55,000 women are diagnosed with breast cancer in the UK on an annual basis, with one in eight women likely to develop breast cancer at some point in their lives.
Approximately 350 men are diagnosed with breast cancer every year in the UK.
In pictures: British buildings turn pink for Breast Cancer

Show all 10
Symptoms of breast cancer can include a change in the size, outline or shape of your breast; bleeding from your nipple; a rash on or around your nipple; and any discomfort or pain in one breast.
To learn how to check your breasts for cancer symptoms, click here.
If you have any questions about breast cancer, contact charity Breast Cancer Care on 0808 800 6000 to speak to a breast cancer nurse.
Register for free to continue reading
Registration is a free and easy way to support our truly independent journalism
By registering, you will also enjoy limited access to Premium articles, exclusive newsletters, commenting, and virtual events with our leading journalists
Already have an account? sign in
Join our new commenting forum
Join thought-provoking conversations, follow other Independent readers and see their replies