Gymnast Katelyn Ohashi speaks out about body shaming
'I was told I looked like a pig'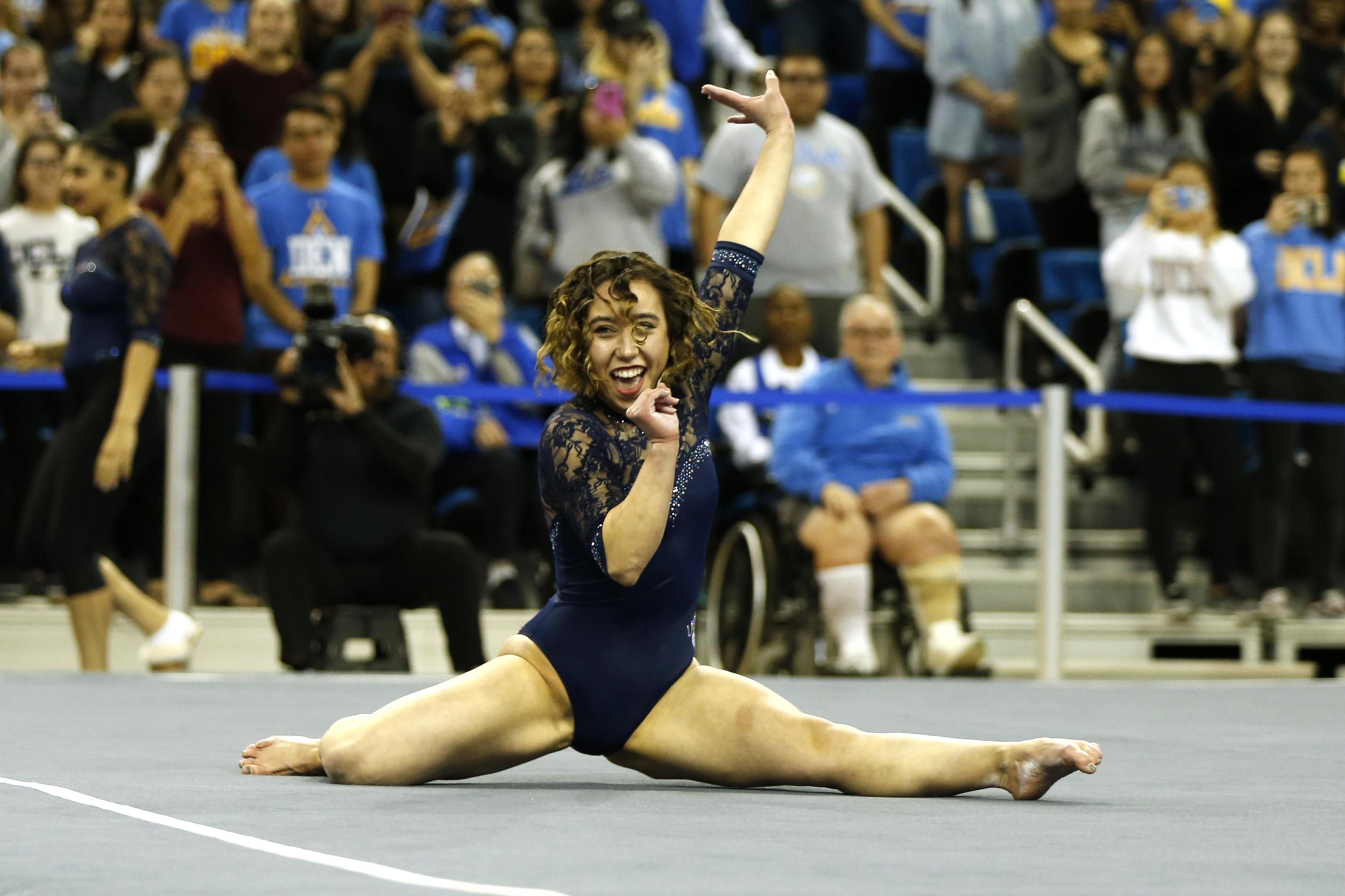 Top US gymnast Katelyn Ohashi has spoken of how she was body shamed, with 'fans' telling her that she "looked like a pig" and that she looked "like she'd swallowed an elephant."
Ohashi, 23, was tipped for international success after beating four-time Olympic gold medal winning teammate, Simone Biles, at the 2013 American Cup.
But a back injury meant her career was put on hold while she recovered.
On Wednesday, Ohashi told BBC Sport how a coach was angry that her body had changed upon returning to training.
"A coach was upset I had put on weight," she said.
One coach told Ohashi that the reason she was in pain following her injury was because of gaining weight.
And, in August 2018, she told The Player's Tribune: "I was told it was embarrassing how big I had become. I was compared to a bird that couldn't fly," she said.
Despite being an athlete capable of astonishing routines – a video of her performing in January this year was viewed 43 million times on Twitter alone – the gymnast is not immune to the judgements and cruel comments from some commentators.
"As gymnasts, our bodies are constantly being seen in these minimal clothing leotards," she said.
The Seattle-native, who has been a gymnast since the age of three, confessed that at times she "hated everything" about herself.
As a teenager, Ohashi described how she and her friends would often skip meals in a bid to be thinner. "We didn't understand what we were doing to our bodies and how dangerous that is," she said.
However, after opting to study gender studies at the University of California in Los Angeles (UCLA), Ohashi's feelings towards her body shifted.
"Now, I've been wanting to do this whole women thing. I go for women empowerment," she said.
"Everybody's bodies are different and there's not a single body that is the perfect body."
Fans appreciated her frank comments.
Others had little time for her critics:
Join our commenting forum
Join thought-provoking conversations, follow other Independent readers and see their replies