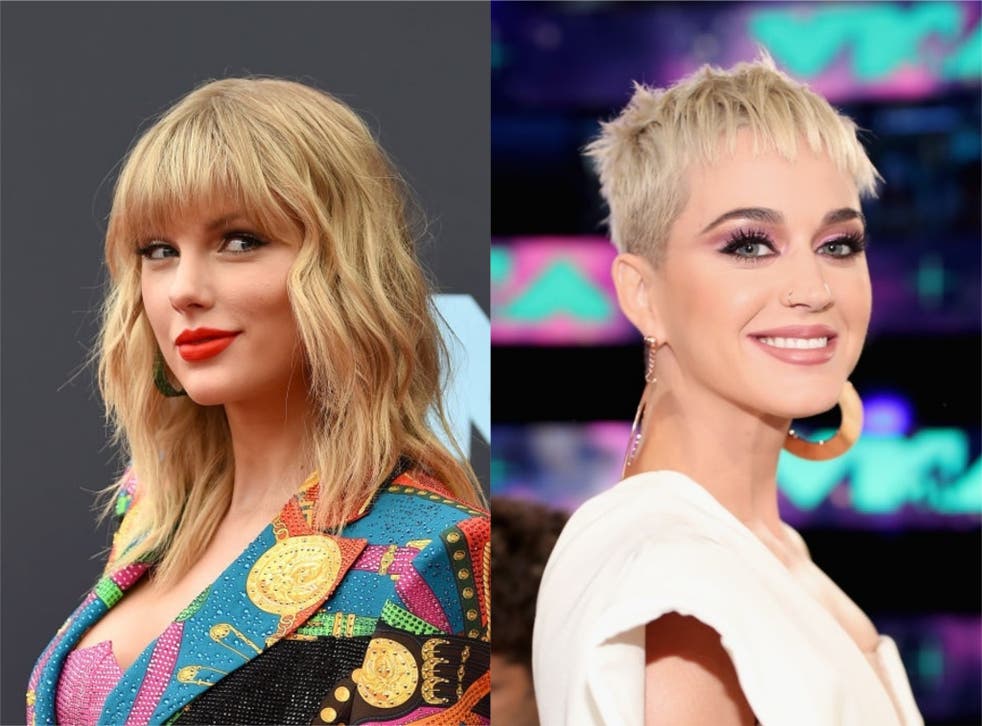 Taylor Swift sends Katy Perry hand-embroidered blanket for baby daughter
Perry shares her daughter Daisy Dove Bloom with her fiancé, Orlando Bloom
Leer en Español
Katy Perry has received a hand-embroidered blanket as a gift for her newborn baby from Taylor Swift, expressing her hope that her daughter will carry the present around with her "for years".
In August this year, Perry and her fiancé, actor Orlando Bloom, announced the birth of their first child together, a daughter called Daisy Dove Bloom. 
Since the birth of their daughter, the couple have received numerous congratulatory messages from fans and fellow celebrities alike, with Beyoncé recently sending them a bouquet of flowers to mark the baby's arrival. 
On Monday 14 September, Perry shared a couple of photographs on Instagram revealing the present they received from Swift, a blanket with "Baby Bloom" embroidered in the corner.
The gift also came with a card from the singer, addressed to "Katy and Orlando (and little one)".
"Miss Daisy Bloom adores her hand embroidered blankie from miss @taylorswift," Perry wrote in the caption, using flower and dove emojis to signify her daughter's name.
"Hope it's one she drags around for years till it becomes an unrecognisable shred that she keeps in her pocket as a teenager."
One of the pictures shared on social media by Perry shows a snippet of the handwritten card Swift sent to Perry and Bloom, in which the Folklore musician writes about her own childhood.
In addition to the name "Baby Bloom", the gifted blanket was also embroidered with a flower, stars and the year 2020 in the top left corner.
Several of Perry's 107m Instagram followers commented on how "adorable" they found the present.
"This is too MUCH," wrote former Great British Bake Off contestant Michael Chakraverty.
"Omg this is too cute!!! It's better than any expensive brand products. Bet Daisy will love it," someone else said.
Days after giving birth, Perry shared a selfie that showed her wearing a maternity bra and underwear, joking that the ensemble was her outfit of choice for the MTV Video Music Awards.
Several people praised the 35-year-old for sharing the picture of her postpartum body, with one person remarking: "Beautiful girl power! Embrace it."
Join our new commenting forum
Join thought-provoking conversations, follow other Independent readers and see their replies