Woman runs whole London Marathon without tampon to fight the 'stigma of periods'
And raises $6,000 for a breast cancer charity at the same time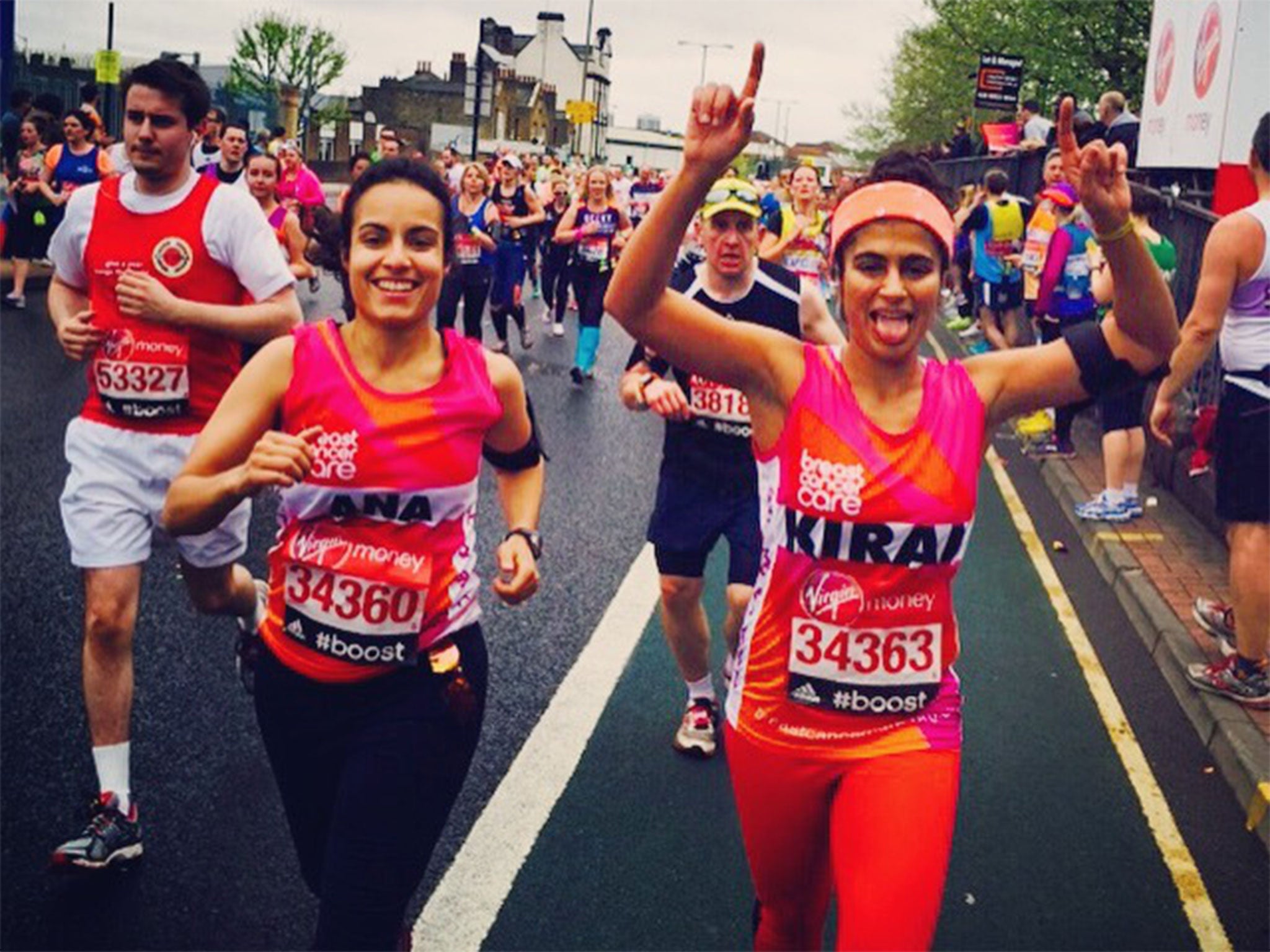 A woman who ran the entire London Marathon without wearing a tampon has described how she did so to show that the "stigma of a woman's period is irrelevant".
Kiran Gandhi, a Harvard Business School Graduate and professional drummer who has played alongside M.I.A and Thievery Corporation, wrote about the experience on her website under the headline "Sisterhood, blood and boobs at the London Marathon 2015".
Gandhi ran the event for Breast Cancer Care and, along with "two of the most important women in my life", collectively raised $6,000 (£3,800) for charity.
"The marathon for me was about family and feminism," she said – the latter being because she "ran the whole marathon with period blood running down [her] legs".
Gandhi explained that her period began the night before the big race, but that she decided she didn't want to have to wear a tampon while running 26.2 miles.
Feminist quotes from the icons to inspire you
Show all 22
She wrote: "I thought, if there's one person society won't f*** with, it's a marathon runner. If there's one way to transcend oppression, it's to run a marathon in whatever way you want.
"On the marathon course, sexism can be beaten. Where the stigma of a woman's period is irrelevant, and we can re-write the rules as we choose. Where a woman's comfort supersedes that of the observer.
"I ran with blood dripping down my legs for sisters who don't have access to tampons and sisters who, despite cramping and pain, hide it away and pretend like it doesn't exist. I ran to say, it does exist, and we overcome it every day. The marathon was radical and absurd and bloody in ways I couldn't have imagined until the day of the race."
The 26-year-old finished the race in four hours, 49 minutes and 11 seconds, and told Cosmopolitan what it felt like to finish the race through the anxiety and pain of cramps.
She said: "I felt kind of like, Yeah! F*** you! I felt very empowered by that. I did."
Join our commenting forum
Join thought-provoking conversations, follow other Independent readers and see their replies