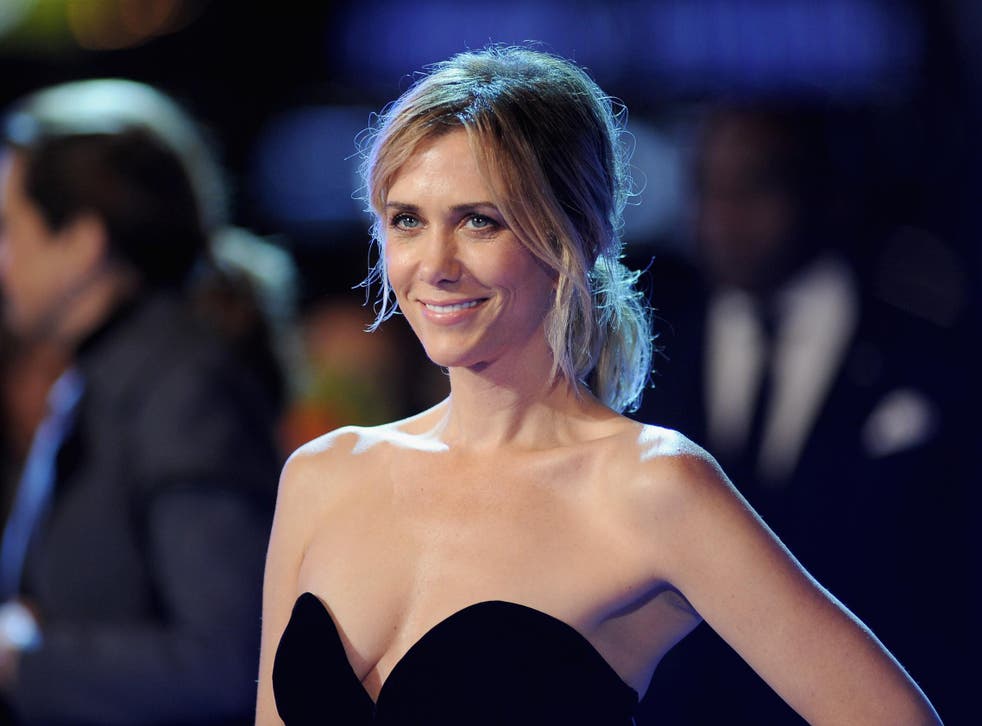 Kristen Wiig describes IVF as 'the most difficult time in my life' before twins were born via surrogate
'Emotionally, spiritually, and medically, it was probably the most difficult time in my life,' Wonder Woman 1984 star says
Kristen Wiig has spoken about how "isolating" she found the experience of undergoing IVF before her twins were born via surrogacy.
In January, Wiig and her fiancé, actor and writer Avi Rothman, became parents to twins via a surrogate.
The couple, who have been together since 2016, spent three years trying to conceive through IVF (in vitro fertilisation), the actor and comedian told InStyle in a new interview.
While the 46-year-old was initially hesitant to consider other routes for having a child, in hindsight, she said she "wouldn't have had it any other way" than for a surrogate to carry her babies.
Looking back on undergoing IVF for several years, Wiig stated "it can be the most isolating experience".
"We've [she and Rothman] been together for about five years, and three of them were spent in an IVF haze," the Wonder Woman 1984 star said.
"Emotionally, spiritually, and medically, it was probably the most difficult time in my life. I wasn't myself."
Wiig explained "there are so many emotions that go with" undergoing IVF, recalling that the couple received "bad news after bad news" when trying for a baby.
"Occasionally there would be a good month, but then it was just more bad news. There was a lot of stress and heartache," she said.
The Bridesmaids actor said she reached a point where she "just kind of stopped talking about it entirely", as she would "get sad whenever someone asked".
"It was just part of my life. I gave myself shots in airplane bathrooms and at restaurants – and those shots are no joke," she said.
Wiig said that it can be "hard not to personalise it when you get a negative result", imagining that your partner "may be seeing you in a different way".
However, when she spoke out about her experience, she would meet other people who were either going through a similar experience, had been through a similar experience or were about to.
"It's like this underground community that's talked about but not talked about," she stated.
The couple eventually found an "amazing surrogate", with whom Wiig said she has become "really close".
"When the children were born, I wanted to make sure she was OK and she wanted to make sure I was OK. It was a lot of navigating through emotions and respecting that she had a connection with them and trying to be really honest about how I was feeling," the actor recalled.
"Ultimately, I realised that I'm very fortunate. I'm grateful. I'm a different person now."
In January, actor and comedian Amy Schumer shared a candid post on Instagram describing what it is like to undergo IVF, saying she felt "run down and emotional".
Register for free to continue reading
Registration is a free and easy way to support our truly independent journalism
By registering, you will also enjoy limited access to Premium articles, exclusive newsletters, commenting, and virtual events with our leading journalists
Already have an account? sign in
Register for free to continue reading
Registration is a free and easy way to support our truly independent journalism
By registering, you will also enjoy limited access to Premium articles, exclusive newsletters, commenting, and virtual events with our leading journalists
Already have an account? sign in
Join our new commenting forum
Join thought-provoking conversations, follow other Independent readers and see their replies