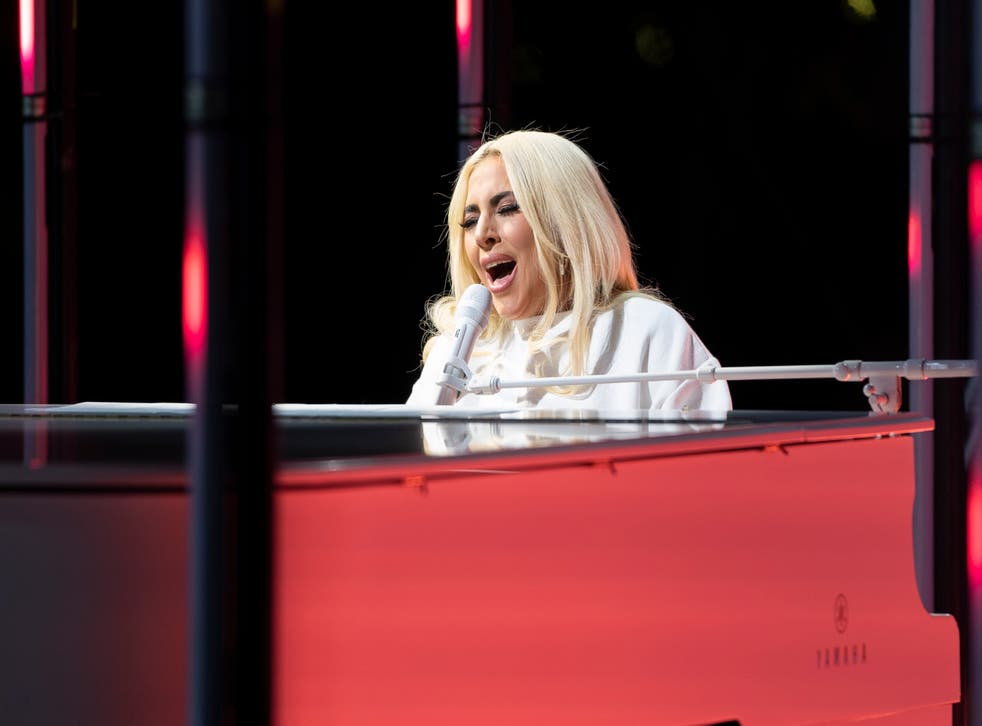 Lady Gaga opens up about visiting 'important' family member with Covid in intensive care
The singer praised 'heroic' hospital staff
Leer en Español
Lady Gaga has spoken about visiting a family member who became seriously with coronavirus in hospital.
The singer said a "very important" member of her family was "very ill" with Covid and had spent almost two months in hospital.
The 34-year-old had to visit her loved one in the intensive care unit alone due to Covid restrictions, and praised hospital staff for their kindness.
She told People magazine: "I haven't spoken to this person about speaking about this publicly, but I will tell you that a very important member of my family was very, very ill recently and in the hospital for almost two months."
She continued: "I was in the ICU by myself many times because you can't go in with more than one person, if you can go in at all. I have never seen the heroic acts of bravery that I witnessed, watching these doctors and nurses and people that were cleaning at the hospital."
The star said she was convinced that the medics couldn't recognise her under her PPE, but that they "cared" for her alongside her loved one.
She said: "They put their heart and soul into their work, and they even cared for me, who – I assure you, nobody could even recognise me behind all the gear that I had on.
"They just said, 'How are you doing? How is your family? Is everything okay? Can we do anything?'"
Last month, Lady Gaga responded to a viral clip of Australians dancing to one of her songs after Covid restrictions eased in Melbourne.
The video posted by Twitter user @bloomthisway showed people dancing alongside the caption: "Australia managed to go Covid-free so now the gays finally get to club to Chromatica."
Gaga then responded to the tweet, writing: "GOODBYE COVID HELLO DANCING.
"Happy for Australia! Praying for the rest of the world that we all can be dancing together soon."
Since this video was posted, the state of Victoria, where Melbourne is located, has reintroduced some restrictions due to an Australian Open quarantine hotel worker testing positive to coronavirus. 
Indoor gatherings are now limited to 15 people and masks must be worn in indoor settings other than people's homes.   
Join our new commenting forum
Join thought-provoking conversations, follow other Independent readers and see their replies