The Independent's journalism is supported by our readers. When you purchase through links on our site, we may earn commission.
What is languishing and are you experiencing it during the pandemic?
'It's prevalent now because of the lack of real-time social contact with those you care about and feeling less in control of events,' says Professor Cary Cooper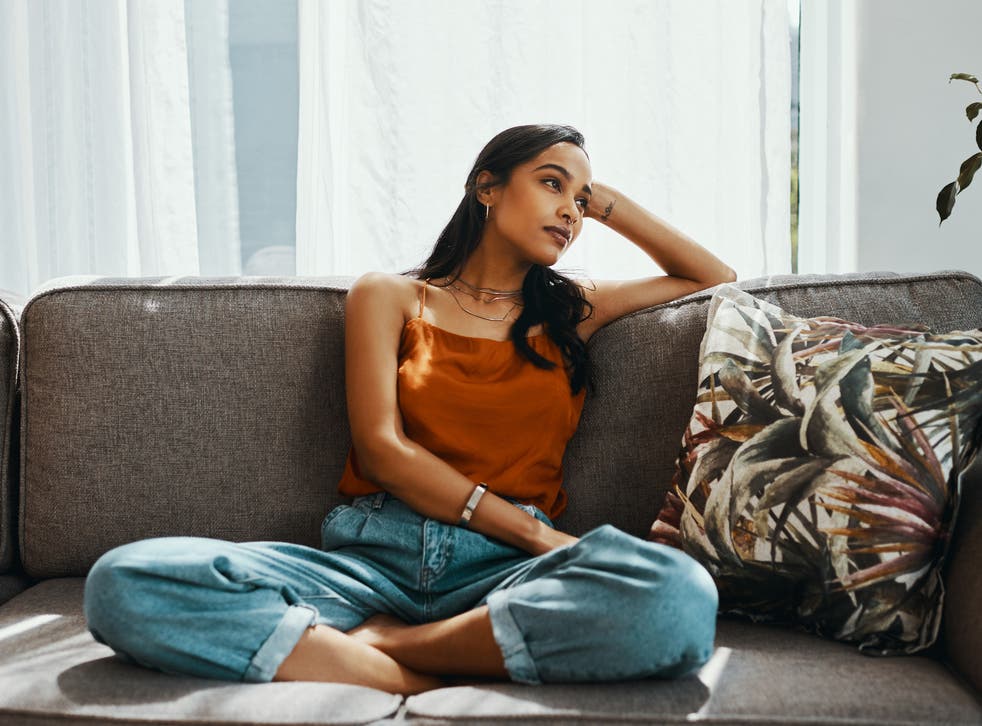 Think of the last time a friend asked you how you were and you responded - "fine" - because that's exactly how you were feeling. Not amazing, but equally, not really terrible. Just floating somewhere in the middle.
Throughout the pandemic there have obviously been moments of deep grief and sorrow for many people, but for lots of others there has been a lot of the same: monotony, boredom and low-level anxiety.
With coronavirus becoming our new normal rather than an exceptional state of unprecedented times, pushing a life of 2019 normality into a distant memory, the feeling is one that has affected a lot of people during the pandemic. Now, according to a recent article in the New York Times, this is better described as "languishing".
Many have reported a decline in concentration and a lack of real joy. Thanks to the uncertainty, a lot of people feel in a perpetual state of indifference.
But what is languishing?
Languishing, the NYT says, is when you feel joyless and aimless, but not necessarily unhappy. Languishing occurs when you're not so depressed as to feel hopeless, but nor are you thriving. It is far more common than major depression and presents some risks.
Sir Cary Cooper, Professor of Organisational Psychology and Health at Manchester Business School, told The Independent: "It's a state of feeling low and slightly discontent.
"It's prevalent now because of the lack of real-time social contact with those you care about and feeling less in control of events, and the future, due to the pandemic and its direct effect on one's lifestyle."
The phenomenon isn't new, but rather has been perpetuated by circumstance due to the pandemic. A 2002 study found that 12.1 per cent of the research group studied, made up of adults between the ages of 25 and 74, fit the criteria for being in a "languishing state".
The research was conducted by sociologist, Corey Keyes, who coined the term. Additional research by Keyes found that those most likely to experience major depression or be diagnosed with an anxiety disorder in the next decade are those who are languishing now.
How to tell if you are languishing?
With the pandemic resulting in many working from home, the days can feel uneventful and all appear to merge into one monotonous cycle. Languishing dulls motivation and affects the ability to focus.
What's more, when are you languishing, it can affect your ability to notice the effect it's having on you.
Professor Cooper explained the signs to look out for, saying: "There are a variety of manifestations, for example being more lethargic, taking less exercise, not being interested in planning, even for positive events like holidays.
"When normally an outward going personality you retreat inward. [You're] less humorous, more negative or apathetic about everyday matters, such as politics or sport. Basically a change in your normal behaviour."
What can you do about it?
The suggested remedy for languishing is to actively do something that engages your mind and takes away your sense of place, time and self - a concept called "flow".
This could include watching a TV series or film where you feel invested in the characters or storyline. Additionally, physical or mental tasks that you can become absorbed in can induce the positive effects of flow that occur when your attention is engaged.
Essentially, Professor Cooper says, "to get out of this you need to take control". "Be positive. Plan enjoyable activities in the near future. Force yourself to make social contact with people you care about and who are positive, rather than languishing types."
Another option is to focus on a small but meaningful goal to work towards. The idea is that it slowly but surely reignites the drive and enthusiasm present pre-pandemic.
"It's about being active - taking control," explains Cooper.
Register for free to continue reading
Registration is a free and easy way to support our truly independent journalism
By registering, you will also enjoy limited access to Premium articles, exclusive newsletters, commenting, and virtual events with our leading journalists
Already have an account? sign in
Register for free to continue reading
Registration is a free and easy way to support our truly independent journalism
By registering, you will also enjoy limited access to Premium articles, exclusive newsletters, commenting, and virtual events with our leading journalists
Already have an account? sign in
Join our new commenting forum
Join thought-provoking conversations, follow other Independent readers and see their replies